Courtroom access: Line-standing businesses save spots in the public line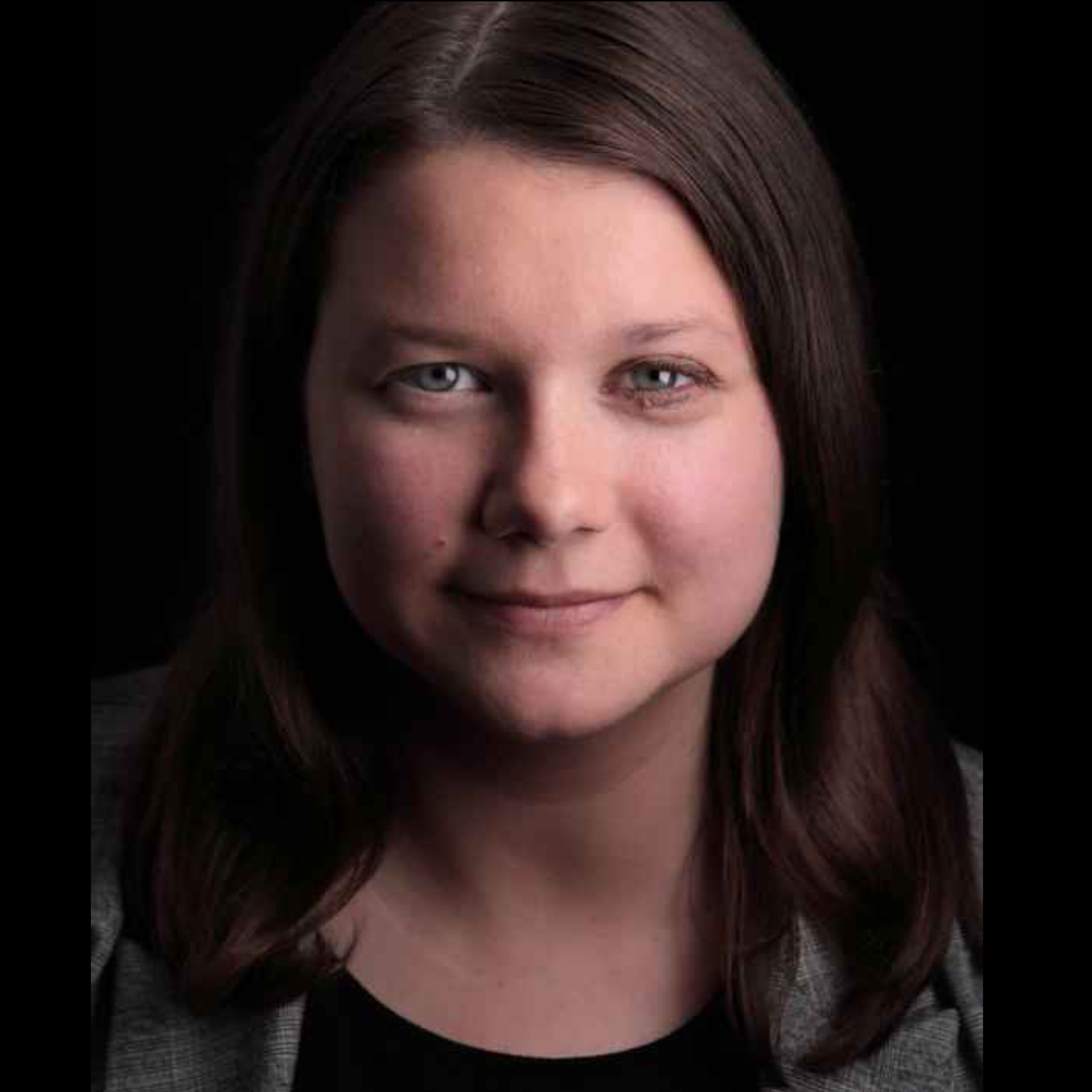 on Apr 15, 2020
at 4:48 pm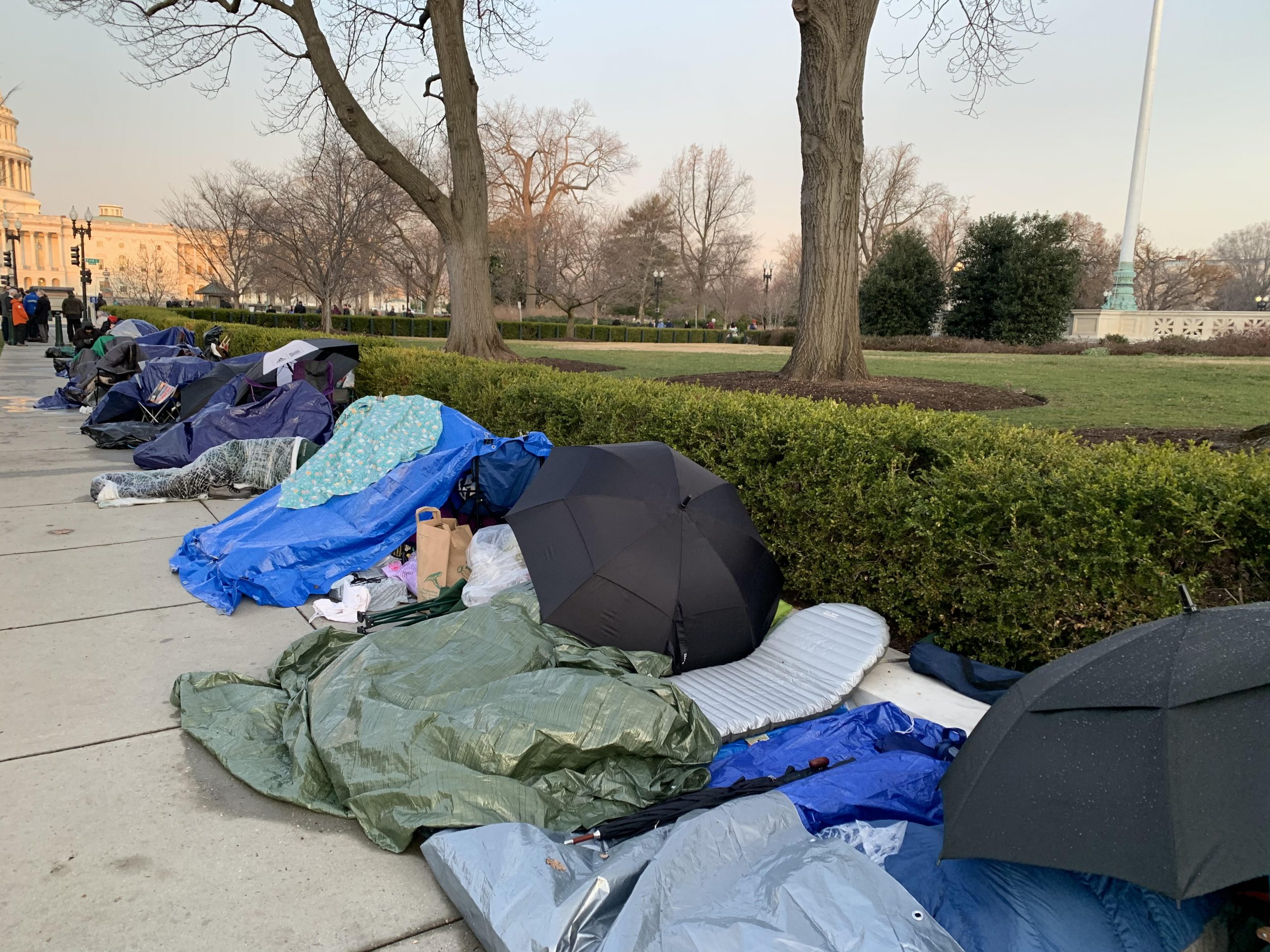 Editor's note: On April 13, the Supreme Court announced that it would conduct 10 oral arguments via telephone conference on several days in May in cases whose oral argument dates had been postponed due to the COVID-19 pandemic, and that it would make an audio feed available to the public through a media pool, providing real-time audio of oral arguments for the first time in its history.
Before the Supreme Court postponed its March and April oral argument sessions and announced telephonic oral arguments with live audio due to the coronavirus, an average of 87 people from the public line got a ticket to see a full argument session. In order to secure one of these coveted spots without sleeping on the sidewalk, many of the people we interviewed resorted to hiring "line-standing" businesses, which charge around $35-50 per hour, to stand in line for them. Our reporters found a consistent use of paid line-standers in the public line, with more high-profile cases having a dozen or more spot-savers.
Technically, it is against the Supreme Court's guidelines to hold a spot in line for another person — for a fee or not. In October of 2015, the Supreme Court updated its Visitors Guide to Oral Argument to prohibit line-standers in the Supreme Court Bar line: "Only Bar members who actually intend to attend argument are allowed in line for the Bar section; 'line standers' are not permitted." Members of the bar are attorneys who have paid a $200 membership fee and qualified for admission. The court does not explicitly prohibit line-standers in the two public lines, one for the full argument and one for a brief three-minute stint in the courtroom, but the visitors guide asks people not to "hold a space in either line for others who have not yet arrived."
Although attorneys appear to be obeying the prohibition against line-standers in the Supreme Court bar line, it is common practice to ignore the court's request not to save places in the public lines. For the general public, here's how line-standing works: You can contact companies like Skip the Line ($35/hour, +$5/hour for inclement weather), Washington Express ($45/hour) or Linestanding.com ($48/hour) to reserve a line-stander for a minimum of three hours. Linestanding.com representative Michael Glasser said his team's strategy is to have people there at 4 a.m., or earlier. "You want to get the guys in place before the Metro starts," Glasser said. For longer wait times, Glasser said contractors sometimes take shifts, but others prefer to work for more hours.
Before the Supreme Court's police officers hand out the first 50 public-line tickets at 7:30 a.m., the court does not monitor the line. Presumably because line-standing and spot-saving are not encouraged by the court, most people will arrive around 7 a.m. to replace their paid line-stander. Our reporters witnessed these exchanges — when a group of sleepy contractors would pack up their chairs and air mattresses to trade places with fresh faces in suits — many times.
In order to secure a golden ticket for the high-profile employment discrimination cases Bostock v. Clayton County, Georgia and R.G. & G.R. Harris Funeral Homes Inc. v. Equal Employment Opportunity Commission, which were argued on Tuesday, October 8, 2019, nonprofit organizations and lobbying groups utilized the services of line-standing companies. Our reporters captured photos of a dozen or more "suits" switching places with the line-standers just after sunrise that morning. Although we observed little regulation of line-standing, the companies usually practice discretion, with one person swapping out at a time for larger groups. According to our data, the last ticket handed out at 7:30 a.m. went to someone who arrived 35 hours before. At a $40 per hour rate, the 50th ticket would have cost $1,400 if the client wanted to arrive immediately before the tickets were handed out.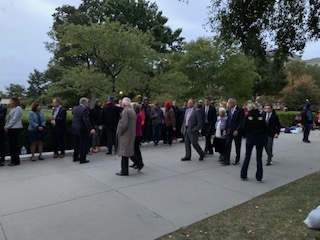 Around 7 a.m., line-standers exchange places with their clients just before the court marshals
hand out tickets for the LGBT employment discrimination cases (Amy Howe)
Even the day before the arguments in the employment discrimination cases, line-standing companies were already hard at work. On Monday, October 7, Matt Ponder arrived at 4:00 a.m. to secure spot 51 in the line for that morning's cases, Kahler v. Kansas and Peter v. NantKwest Inc. Ponder had a general interest in visiting the court and knew he would not have a shot at getting in for the higher-profile cases the following day. Around 7:00 a.m. on Monday, he was approached by a line-standing company staffer attempting to sell him spot 53 in line for the next day's cases. The asking price was $800, and Ponder turned the employee down.
The unofficial line director for the October 8 employment discrimination arguments, Eddie Reynoso, said he witnessed line-standing companies trying to buy spots. Two women who were originally numbers 67 and 68 in line were given $400 each for their places in line. Reynoso said the purchaser disappeared after a bomb threat scattered the line, but that the two women made it in.
Line-standers are used in many cases because there are attorneys and lobbyists with a financial and organizational interest in the outcome of the case. Access to the court enables the audience to evaluate the reactions of the justices before the transcripts and audio of the oral arguments are released. For example, Maine Community Health Options v. United States asks whether the government is required to reimburse insurance companies for losses associated with their participation in the Affordable Care Act markets, to the tune of as much as $12 billion, according to the insurers. The first 15 people in line for the oral argument on December 10, 2019, refused to speak with us because they were paid line-standers who had arrived around or before midnight to hold spots for insurance attorneys and lobbyists.
Some members of the public we interviewed equated saving spots with line-cutting. A group of students from the Washington area who showed up in November to see argument in Retirement Plans Committee of IBM v. Jander said they were "morally opposed" to using line-standing companies. One student, Rachel Sumption, observed that the practice impedes the court's accessibility. "If left unchecked, the practice of line-standing might begin to displace visitors who cannot afford to pay and create a de facto 'price' for admission to the Court," Sumption said. "On a micro scale, it might not feel like a big deal, but … if five people out of 50 each day receive a ticket to the arguments because of a line-stander, we effectively have a system where 10% of the Court's guaranteed seats are given to those who pay the highest premium."
Although, as Sumption suggests, line-standing may be problematic because it reserves spots for those who can afford the practice, sitting outside for hours or even days in the elements also limits access to the court. People with disabilities, people who are pregnant or have children, people without paid personal leave, people from out of state and others may be unable to endure the wait. Without line-standers, these people would also be locked out.
Gabe Roth, executive director of Fix the Court, a nonprofit that advocates for increased transparency at the Supreme Court, gets frustrated when justices casually invite people to come watch an oral argument, as Justice Stephen Breyer did at 27:18 of this Zoom video. Roth said that "linestanding should be banned for the public line, and not just for the Supreme Court Bar line, as it's yet another barrier for regular people trying to get into the courtroom, given the high cost associated with it." Instead of line-standers, Roth recommends that tickets be handed out some other way, "whether that be through a formal application process, a general ticket lottery, a ticket lottery organized by congressional offices, … a student essay contest or something more creative that doesn't simply lead to tickets falling into the lap of the highest bidder."
With the announcement in March that the Supreme Court and Congress would close their doors to the public, line-standing company representative Glasser said his business' revenue is "hurting," and his contractors who rely on line-standing to make ends meet are "awaiting their stimulus payments, just like all of us." Asked if live video or audio would have a negative impact on business, Glasser said: "We supply a service for people that have interest in particular cases." Even if the Supreme Court started live-streaming arguments on C-SPAN, there would still be demand for the business because, "like sporting events, it's always better live than on television."