Tuesday round-up

on Oct 29, 2019
at 6:52 am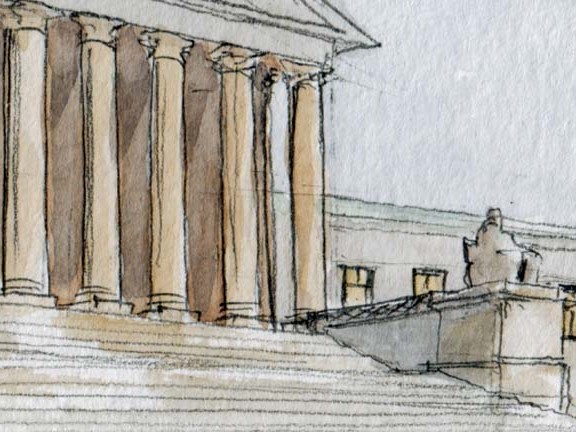 Briefly:
In The World and Everything in It (podcast), Mary Reichard discusses the oral arguments in Ramos v. Louisiana, in which the justices considered whether the Sixth Amendment's guarantee of a unanimous jury applies to the states, and Rotkiske v. Klemm, which asks whether the one-year statute of limitations in the Fair Debt Collection Practices Act is paused until the plaintiff discovers the basis for his lawsuit.
At the Chicago Daily Law Bulletin (subscription required), Daniel Cotter endorses "An Introduction to Constitutional Law: 100 Supreme Court Cases Everyone Should Know," a multimedia publication by Randy Barnett and Josh Blackman.
At the Brennan Center for Justice, Ciara Torres-Spelliscy weighs in on Kelly v. United States, a fraud prosecution stemming from the "Bridgegate" controversy in New Jersey, arguing that "[i]f the Court chooses to apply the logic of Department of Commerce v. New York to Kelly's case, then it may rule that she too is not allowed to give a pretextual reason (the bogus traffic study) for closing the lanes on the George Washington Bridge."
We rely on our readers to send us links for our round-up. If you have or know of a recent (published in the last two or three days) article, post, podcast or op-ed relating to the Supreme Court that you'd like us to consider for inclusion in the round-up, please send it to roundup [at] scotusblog.com. Thank you!