Friday round-up

on Mar 22, 2019
at 7:11 am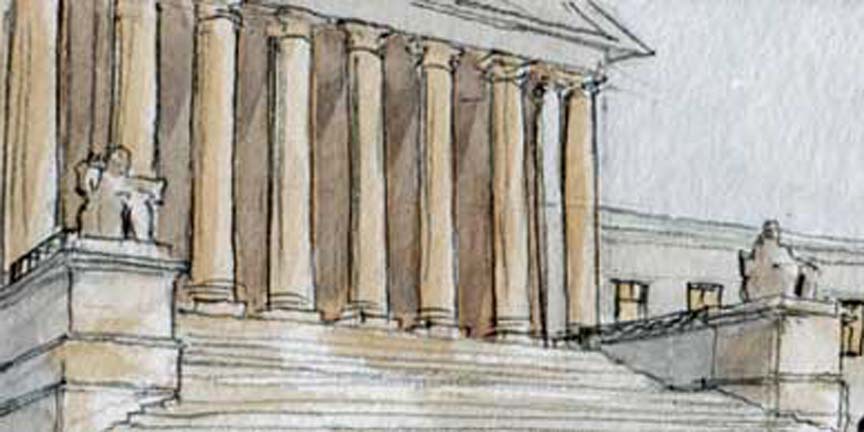 Amy Howe analyzes Wednesday's oral argument in Flowers v. Mississippi, which asks whether a Mississippi prosecutor's repeated use of peremptory challenges to remove black people from the jury pool violated the Constitution, for this blog, in a post that first appeared at Howe on the Court; she reports that "[a]fter nearly an hour of oral argument that included the first questions by Justice Clarence Thomas since 2016, there seemed to be at least five justices who agree with [death-row inmate Curtis] Flowers." Another recap of the oral argument comes from Anna Salvatore at High School SCOTUS. The editorial board of The New York Times writes that "the court is once again poised to send a message that racism has no place in the courtroom — this time in the area of jury selection, which remains an especially urgent issue in capital cases."
At Law.com, Marcia Coyle covers Wednesday's opinion sending Frank v. Gaos, a case involving "cy pres" settlements, which distribute the proceeds of a class action to a charity if it is not feasible to compensate the class members directly, back for the lower court to determine whether the plaintiffs have a legal right to sue. Additional coverage comes from Ben Kochman at Law360 (subscription required), who reports that "several defense attorneys said Wednesday that the ruling could cause lower courts to take an even closer look at the already muddy issue of standing in data privacy or security class actions."
At the ABA Journal, Debra Cassens Weiss looks at Joan Biskupic's new biography of Chief Justice John Roberts. In an adapted excerpt from the book at CNN, Biskupic charts the course of Roberts' decision-making in a pivotal case upholding the core of the Affordable Care Act, calling his "moves behind the scenes … as extraordinary as his ruling."
Briefly:
At CNN, Ariane de Vogue reports that "[t]he Supreme Court will meet behind closed doors [today] to discuss whether to add cases to the court's docket next term, including one petition brought by a mystery company related to special counsel Robert Mueller's investigation."
Subscript Law has a graphic explainer for the court's decision Wednesday in Obduskey v. McCarthy & Holthus LLP, in which the court held unanimously that the definition of "debt collector" under the Fair Debt Collection Practices Act does not include attorneys who effect nonjudicial foreclosures.
In the latest episode of the Heritage Foundation's SCOTUS 101 podcast, "Sheldon Gilbert from the National Constitution Center joins Elizabeth Slattery to discuss Justice Clarence Thomas speaking at oral argument for the first time in 3 years, why the Ninth Circuit is having a bad week, and cases the Court will hear next term."
We rely on our readers to send us links for our round-up. If you have or know of a recent (published in the last two or three days) article, post, podcast, or op-ed relating to the Supreme Court that you'd like us to consider for inclusion in the round-up, please send it to roundup [at] scotusblog.com. Thank you!