Details on today's orders and opinions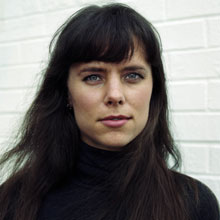 on Jun 4, 2012
at 11:14 am
This morning the Court granted certiorari in one new case, Bailey v. United States. The Court will consider whether, pursuant to Michigan v. Summers, police officers may detain an individual incident to the execution of a search warrant when the individual has left the immediate vicinity of the premises before the warrant is executed. The Court did not call for the views of the Solicitor General in any new cases. The full order list is here.
The Court also announced decisions in two argued cases this morning.
Justice Breyer announced the first opinion, in Armour v. City of Indianapolis. By a vote of six to three, the Court affirmed the decision of the Indiana Supreme Court, holding that because the city had a rational basis for its distinction between homeowners who had paid their taxes in a lump sum and those who paid over time by installments, the city's refusal to provide a refund to those who paid in a lump sum did not violate the Equal Protection Clause. The Chief Justice filed a dissenting opinion, in which Justices Scalia and Alito joined.
Justice Thomas announced the second and final opinion of the week, a unanimous decision in Reichle v. Howards. The Court reversed the decision of the Tenth Circuit and remanded the case for further consideration, holding that the petitioners – two Secret Service agents — are entitled to qualified immunity from suit involving a claim that they arrested the respondent in retaliation for remarks he had made about then-Vice President Cheney. The Court explained that, at the time of the arrest, it was not clearly established that an arrest supported by probable cause could give rise to a First Amendment violation. Justice Ginsburg filed an opinion concurring in the judgment, in which Justice Breyer joined. Justice Kagan took no part in the consideration or decision of the case.