Anti-Injunction Act argument round-up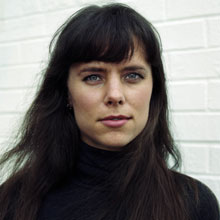 on Mar 26, 2012
at 12:00 pm
This post will be continually updated with news from today's oral argument.
Updated at 6:11 p.m.

Reports on, and analysis of, this morning's oral argument are starting to appear. Lyle's report on the oral argument for the blog is here. Bloomberg Law, the Wall Street Journal,  Washington Post, Chicago Tribune, New York Times, Reuters,  ABC News, Boston Globe,  Christian Science Monitor,  The Atlantic and Mother Jones also report on the oral argument.  Time has posted a photo gallery. MSNBC has posted video.
From the blogosphere, oral argument reports are available from NPR's Health Blog,  Cato@Liberty here and here, the Volokh Conspiracy,  CQ Researcher, the Daily Beast and the Atlantic Wire. PolicyMic is hosting an online debate, here, here and here.
At SCOTUSblog, Kevin Russell and Tom Goldstein have posted some initial impressions of this morning's argument.  Bloomberg Law has been live blogging, as have reporters at the Wall Street Journal and PolicyMic. More early coverage is available from USA Today,  CBS/Associated Press, C-SPAN, the Associated Press (via KQED), and CNN.
Additional coverage since the morning round-up is available at CBS, the New York Times, Huffington Post, Associated Press (via the Chicago Sun-Times), and the Atlantic Wire.