EMERGENCY DOCKET
Sotomayor turns down plea to block New York City vaccine mandate

on Oct 1, 2021
at 7:10 pm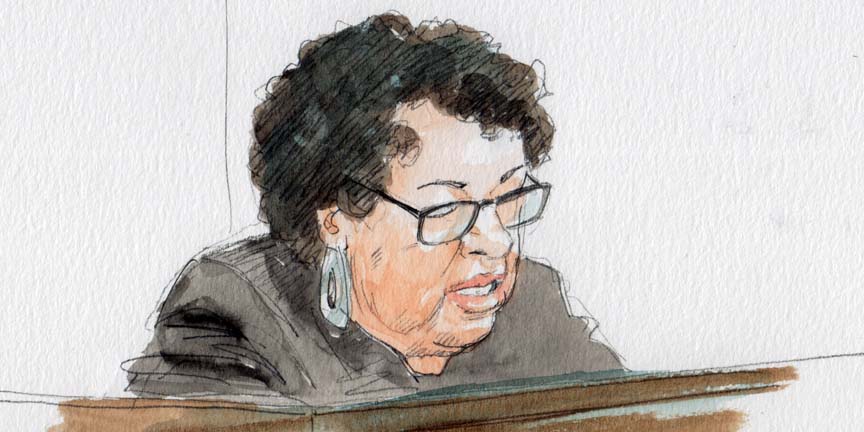 The Supreme Court refused on Friday to block New York City's requirement that all public-school employees be vaccinated for COVID-19. Justice Sonia Sotomayor, who handles emergency appeals from the area that includes New York, turned down a request from four of the city's public-school employees to temporarily block the enforcement of the mandate while they litigate their challenge in the lower courts. The city planned to enforce the mandate beginning at 5 p.m. on Friday.
The vaccine mandate, issued in an executive order on Aug. 23, requires New York City public-school employees to prove that they have received at least one dose of a COVID-19 vaccine. The challengers complain that the mandate discriminates against public-school employees because other city employees, including some who work with children, are allowed to remain in their jobs without being vaccinated as long as they undergo weekly testing. Public-school employees who are not vaccinated, however, will be placed on unpaid leave.
A federal district court turned down the challengers' request to temporarily block the enforcement of the mandate, and the U.S. Court of Appeals for the 2nd Circuit declined to put the mandate on hold while the challengers appeal. That led the challengers to come to the Supreme Court on Thursday, asking the justices to step in on an emergency basis quickly. They told the justices that the court would "lose the opportunity to provide meaningful relief" once the mandate goes into effect if it did not issue an injunction immediately.
Shortly before 5 p.m. on Friday, Sotomayor acted on the challengers' request alone, without calling for a response from the city or referring the case to the full court. Justice Amy Coney Barrett followed a similar path last month, when she turned down an emergency request from Indiana University students seeking to block the university's vaccine requirement without seeking a response from the state or referring the case to her colleagues for a vote.
This article was originally published at Howe on the Court.