Symposium: Roe … or wait? (Corrected)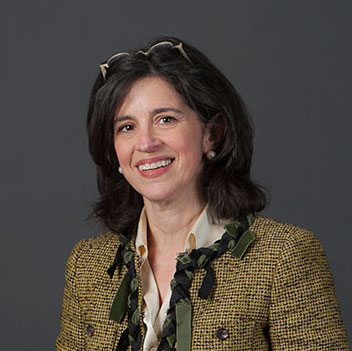 on Jul 24, 2019
at 2:13 pm
Helen Alvare is a professor of law at Antonin Scalia Law School, George Mason University.
It is fair to say that due to the appointment of Justice Brett Kavanaugh, a great many people — certainly including scholars as well as activists — expected this term to see the Supreme Court begin to move against Roe v. Wade and Planned Parenthood v. Casey. This has certainly influenced many states' decisions to pass significant restrictions on abortion contradicting existing constitutional guarantees. But no such move has happened. Nor has the court fashioned a pipeline through which to reconsider Roe and Casey next term.
Instead, the dominant theme of this year's decisions involving abortion is a pronounced reluctance to consider substantive abortion law at all, alongside evidence that this reluctance is calculated, not accidental, and importantly influenced by Chief Justice John Roberts. A second noteworthy feature of the past year's decisions is Justice Clarence Thomas' willingness to pen bold criticisms of both the practice of abortion and the Supreme Court's handling of it, and his provoking the court to revisit the constitutional question. Kavanaugh's careful dissent from the court's stay of Louisiana's admitting-privileges law is the dog that didn't bark.
A brief review of the decisions will demonstrate these themes. The laws before the court in cases seeking writs of certiorari touched on different aspects of the supply of abortion, and on respect for fetal remains. Regarding the supply of abortion: Alabama banned the most common form of late-term abortion, "dilation and evacuation," which involves dismembering a living fetus; Louisiana required doctors who perform abortions to have admitting privileges at a nearby hospital; Arkansas has a similar law respecting abortion-inducing drugs; Indiana banned abortions based solely on the sex, race or disability of the fetus; and Kansas and Louisiana refused to allow Planned Parenthood affiliates to receive state Medicaid funding.
Regarding respect for fetal remains, Indiana required the fetal remains of abortions to be buried or cremated in a humane fashion, or to be disposed as directed by the woman involved.
In December 2018, the court refused to review the decisions in Gee v. Planned Parenthood of Gulf Coast, Inc. and Andersen v. Planned Parenthood of Kansas and Mid-Missouri. Both cases presented the question whether individual Medicaid recipients have a private right of action under Section 1983 to challenge a state's decisions about approved Medicaid providers. Both Louisiana and Kansas had disallowed Planned Parenthood as an approved provider on the basis of claims ranging from billing fraud to involvement in the illegal sale of human body parts. Federal courts of appeals were divided on the question, with five circuits affirming a private cause of action and one circuit declining to do so.
Considering that the votes of only four justices are required to accept a petition for certiorari, and that Justice Clarence Thomas, joined by Justices Samuel Alito and Neil Gorsuch, dissented from the court's refusal, this signals that Roberts and Kavanaugh voted against reviewing the cases.
The dissent cited Supreme Court Rule 10(a) to highlight that the cases fit easily into a category commonly inviting Supreme Court intervention: a division on a federal question among federal courts of appeals affecting every state and tens of millions of Medicaid recipients. The dissent further charged that it is the Supreme Court's own muddled decisions that are causing lower-court confusion, which creates a duty on the part of the court to step in.
Touching directly on the question of the court's playing abortion politics, the dissent asked: "So what explains the Court's refusal to do its job here? I suspect it has something to do with the fact that some respondents in these cases are named 'Planned Parenthood.'" Citing Federalist No. 78, the dissent concluded with an exhortation to judicial independence:  "The Framers gave us lifetime tenure to promote 'that independent spirit in the judges which must be essential to the faithful performance' of the courts' role as 'bulwarks of a limited Constitution,' unaffected by fleeting 'mischiefs.' … We are not 'to consult popularity,' but instead to rely on 'nothing … but the Constitution and the laws.'"
In February 2019, in June Medical Services, L.L.C. v. Gee, the court temporarily blocked a Louisiana law requiring abortion providers to have admitting privileges at nearby hospitals, without prejudice to the parties' ability to file a petition for certiorari later. The U.S. Court of Appeals for the 5th Circuit had allowed the law to take effect, concluding that it was not an undue burden on a woman's abortion rights. The court of appeals predicted that all four of Louisiana's abortion providers would be able to obtain privileges, especially given that the law would allow them 45 days to try. The objecting abortion clinics predicted, however, that three of the four doctors would be unable to get such privileges, leaving but one abortion provider in all of Louisiana. Both sides agreed that having one provider would probably constitute an "undue burden" under the Supreme Court's 2016 Whole Woman's Health v. Hellerstedt opinion striking down Texas' admitting-privileges law.
Four justices — Thomas, Alito, Gorsuch and Kavanaugh, but not Roberts — would have denied the application for a stay. Kavanaugh penned a dissent in which he did not consider the substantive matter of a constitutional right of abortion, but only the practicality and simplicity of an alternate route: allowing the law to go into effect with its 45-day grace period, during which time the affected doctors could seek admitting privileges. If they succeeded, he noted, no further legal action would be needed; if they failed, then challengers could simply mount an as-applied challenge.
In late May in a per curiam opinion, the court upheld an Indiana law requiring the humane disposal of fetal remains but denied review of the U.S. Court of Appeals for the 7th Circuit's opinion striking down the portion of the law banning abortions performed solely on the grounds of race, disability or sex. The court took pains in Box v. Planned Parenthood of Indiana and Kentucky to assert that its decision used the rational-basis standard of review as pled by Planned Parenthood, and did not "implicate our cases applying the undue burden test [Casey] to abortion regulations." It also wrote that it was simply applying its ordinary filter of "denying petitions insofar as they raise legal issues that have not been considered by additional Courts of Appeals."
Justice Ruth Bader Ginsburg's partial dissent asserted the Supreme Court's ability to use the undue-burden standard in any event, under which the law should fail due to the costs and "trauma" to women that the law would impose.
Thomas' impassioned concurrence expressed disgust at the physical aspects of existing fetal-disposal procedures, and at the eugenic potential of abortion. While agreeing that "further percolation may assist our review," his lengthy description of the history of eugenics in the United States – on grounds including race – concluded with the observation that the Court "eventually" would have to address this issue and that the "Constitution itself is silent on abortion."
Finally, in June, the court declined to review Alabama's law banning abortions in which the fetal body is dismembered for extraction, in Harris v. West Alabama Women's Center. The U.S. Court of Appeals for the 11th Circuit was sympathetic to the state's goals, but ruled that Supreme Court precedent required it to find the law unconstitutional. Thomas agreed with the denial of review but wrote that protection for such abortions "serves as a stark reminder that our abortion jurisprudence has spiraled out of control" and that "[n]one of these decisions is supported by the text of the Constitution."
While the court that now includes Kavanaugh has thus far avoided deciding cases that could result in decisions issued months before the 2020 election, more than a few states' laws banning early abortions (Missouri, Mississippi, Louisiana, Georgia), later abortions (Mississippi), or particular abortion methods (Oklahoma, Arkansas, Alabama), or regulating abortion providers (Kentucky, Missouri), prescribing informed consent and/or waiting periods (Indiana, Texas, Kentucky), or requiring parental involvement (Indiana) are proceeding through lower statehouses and courts. Just a few weeks ago, an Oklahoma lower court upheld that state's ban on dismemberment abortions, a method that abortion-rights groups call the "standard of care for abortion after approximately 14 weeks." At the very least, the Supreme Court is likely to be considering petitions for review of these direct challenges to Roe and Casey in its 2019-2020 term.
This case has been corrected to remove a reference to Planned Parenthood of Arkansas & Eastern Oklahoma v. Jegley, in which cert was denied in May of 2018, not May of 2019.