Wednesday round-up

on Mar 6, 2019
at 7:04 am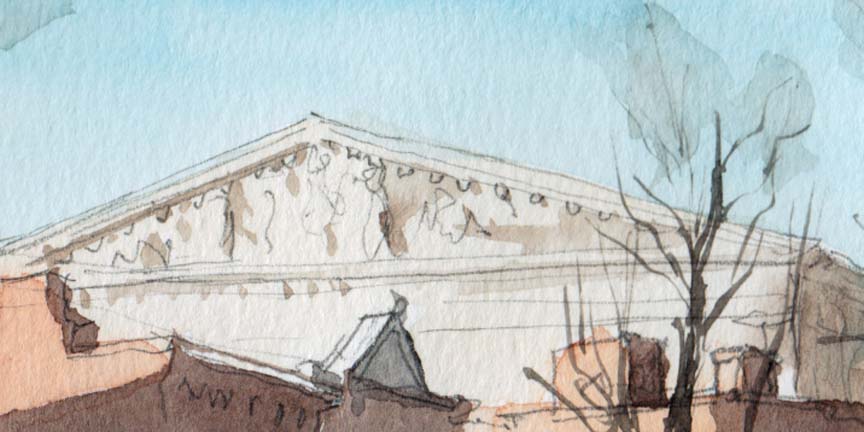 At The Daily Caller, Kevin Daley reports that "Christian baker Jack Phillips and the Colorado Civil Rights Commission … have resolved a legal dispute that set Phillips' religious beliefs against the state's public accommodations law"; the settlement "provides that the Commission will close an ongoing anti-discrimination probe of Phillips's Masterpiece Cakeshop," the subject of a high-profile Supreme Court case last term, "if Phillips withdraws a federal lawsuit alleging state officials were subjecting him to a concerted campaign of harassment." Additional coverage comes from Jacob Rodriguez at 9News.com.
Jeremy Dys weighs in at The Daily Wire on Monday's cert denial in Morris County Board of Chosen Freeholders v. Freedom from Religion Foundation, which left in place a lower-court ruling that prohibits a New Jersey county from spending public funds to preserve historic churches, arguing that "[n]o state official should discriminate against people of faith, or the religious organizations they operate, based merely on their religious status." At The Economist's Democracy in America blog, Steven Mazie remarks on the "curious" reasons Justice Brett Kavanaugh gave for "hesita[ting] to use Morris County as the vehicle to move the First Amendment toward a principle commanding the government to fund religious entities equally under grant programmes." At Slate, Mark Joseph Stern argues that "Kavanaugh may have shied away from the case [because] Morris County's program flagrantly favored churches, rendering most businesses and nonprofits ineligible for historic preservation funds."
Briefly:
At The World and Everything in It, Mary Reichard discusses last week's oral argument in The American Legion v. American Humanist Association, an establishment clause challenge to a World War I memorial shaped like a cross on public property. [Disclosure: Goldstein & Russell, P.C., whose attorneys contribute to this blog in various capacities, is counsel on an amicus brief in support of the petitioners in this case.]
At Take Care, Leah Litman considers how the issues in Gundy v. United States, in which the justices will decide whether a provision of the federal sex-offender act violates the nondelegation doctrine, may relate to challenges to the president's authority to declare a national emergency allowing construction of a border wall.
At Reason's Volokh Conspiracy blog, Jonathan Adler observes that in a dissent on Monday in BNSF Railway Company v. Loos, Justice Neil Gorsuch "suggest[ed] that advocates may wish to de-emphasize Chevron-based arguments" in cases involving agency interpretations of federal statutes; Adler goes on to note that "the Court has seemed less interested in relying upon Chevron to decide cases[, which] poses the possibility that the Court may not get around to overturning or narrowing Chevron[, but] could simply stop relying upon it, and hope that agencies get the message."
At Law360 (subscription required), Edward Zelinsky maintains that in North Carolina Dept of Revenue v. Kimberley Rice Kaestner 1992 Family Trust, which asks whether Constitution's due process clause bars a state from taxing trusts when beneficiaries of trust are state residents, the "trust does not have the minimum contacts with North Carolina which are constitutionally necessary for North Carolina to tax the trust's income."
The National Law Review offers two looks at Monday's opinion in Fourth Estate Public Benefit Corp. v. Wall-Street.com, in which the justices held that a copyright claimant cannot sue for infringement until after the Copyright Office has ruled on its copyright-registration application, here and here.
Also at The National Law Journal, Helen Gogadze discusses Monday's opinion in Jam v. International Finance Corporation, which held that international organizations have same immunity from lawsuits that foreign countries currently have, allowing them to be sued for some commercial activities.
We rely on our readers to send us links for our round-up. If you have or know of a recent (published in the last two or three days) article, post, podcast, or op-ed relating to the Supreme Court that you'd like us to consider for inclusion in the round-up, please send it to roundup [at] scotusblog.com. Thank you!