Thursday round-up

on Oct 4, 2018
at 7:09 am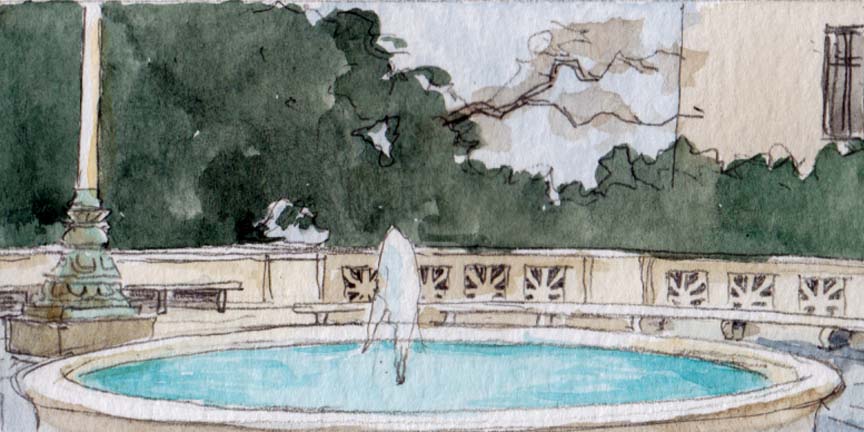 At Politico, John Bresnahan and others report that "[t]he Senate is set for a critical Friday vote on Brett Kavanaugh's Supreme Court nomination, teeing up a final vote by the weekend, with an FBI report on the sexual misconduct allegations against the judge expected in the chamber by [this] morning." Natalie Andrews and Kristina Peterson report for The Wall Street Journal that "Friday's vote is expected to indicate whether the nominee has the 50 votes he would need for confirmation, with Republican Vice President Mike Pence breaking a 50-50 tie. If Republicans prevail on Friday, a final vote could come as early as Saturday."
Yesterday the justices heard argument in Knick v. Township of Scott, Pennsylvania, which asks whether the court should reconsider a precedent that requires property owners to exhaust state remedies before bringing federal takings claims under the Constitution. At USA Today, Richard Wolf notes that Knick, like two other cases on the court's docket this term, calls on the Supreme Court to decide how to apply "the principle of stare decisis, or adhering to its earlier decisions." Yesterday's second case was New Prime Inc. v. Oliveira, which involves the scope of an exemption in the Federal Arbitration Act for transportation workers involved in interstate commerce. Ronald Mann analyzes the argument for this blog. At The Employment Law Group, R. Scott Oswald observes that "[w]hile limited in scope, the lawsuit seems likely to offer a rare instance in which the FAA won't prevent a worker from grappling with his employer in a public court."
Mila Sohoni analyzes Tuesday's argument in Gundy v. United States, which asks whether a provision of the federal sex-offender act violates the nondelegation doctrine, for this blog.
At the Harvard Civil Rights-Civil Liberties Law Review's Amicus blog, Geoffrey Wyatt and Neil Weare urge the justices to grant a cert petition that challenges "federal and Illinois overseas voting laws [under which] state citizens who move to a foreign country or to American Samoa or the Northern Mariana Islands are permitted to vote absentee in federal elections in Illinois – but not if they move to Guam, Puerto Rico or the U.S. Virgin Islands"; they argue that "this disparate treatment – and the arbitrary denial of voting rights based on where you happen to live more generally – is irreconcilable with our most cherished values." Additional commentary comes from Pamela Colon, one of the plaintiffs in the case, at Latino Rebels.
Briefly:
At Constitution Daily, Lyle Denniston reports that in Rucho v. Common Cause, "four state legislators from North Carolina have urged the Justices to bar all constitutional challenges to partisan gerrymandering"; he notes that "[t]he timing of when the Supreme Court acts on the new appeal could be crucial."
At Empirical SCOTUS, Adam Feldman uses topic-modeling methodology to identify "patterns … in the types of cases the Court has already accepted for oral argument."
For this blog, in a post first published at Howe on the Court, Amy Howe reports that "[t]he federal government went to the Supreme Court [yesterday], requesting a halt to the depositions of two senior Trump administration officials – Secretary of Commerce Wilbur Ross and John Gore, the acting head of the Department of Justice's Civil Rights Division – in a challenge to Ross' decision to bring back a question about citizenship on the 2020 census."  
We rely on our readers to send us links for our round-up.  If you have or know of a recent (published in the last two or three days) article, post, podcast, or op-ed relating to the Supreme Court that you'd like us to consider for inclusion in the round-up, please send it to roundup [at] scotusblog.com. Thank you!