Wednesday round-up

on Nov 8, 2017
at 6:53 am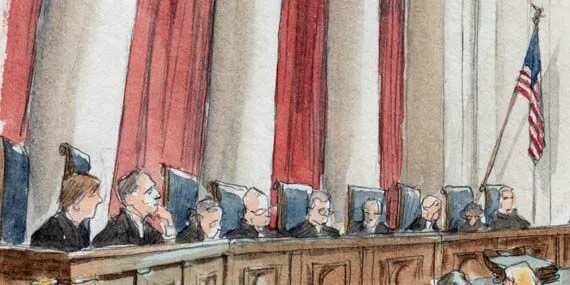 Yesterday the Supreme Court heard oral argument in Patchak v. Zinke, in which the justices considered the separation-of-powers limits on Congress' ability to direct the outcome of litigation. Ronald Mann analyzes the argument for this blog. At the Associated Press, Jessica Gresko reports that the "justices had tough questions Tuesday for a lawyer representing a Michigan man suing over a Native American tribe's casino, with justices seeming to suggest that Congress acted properly when it shut down the lawsuit." Additional coverage comes from Todd Ruger at Roll Call and Andrew Westney at Law360 (subscription required). Subscript offers a graphic explainer for the case. At The Narrowest Grounds, Asher Steinberg wonders why the justices would "go to the trouble of invalidating a phrase in a statute that has no real legal consequence."
At Courthouse News Service, Barbara Leonard reports on Monday's summary reversal in Dunn v. Madison, in which "[t]he Supreme Court cleared the way … for Alabama to execute a man whose stroke side effects have scrubbed his memory of having killed a police officer decades ago." At The Economist's Democracy in America blog, Steven Mazie suggests that "ratifying Alabama's decision to put a very sick man with large gaps in his memory to death effectively, if not formally, puts the Supreme Court on one side—arguably the wrong one—of a philosophical debate over personal identity and punishment."
On Monday the Supreme Court heard oral argument in Merit Management Group v. FTI Consulting, which asks when a bankruptcy trustee can unwind transactions made by or to a financial institution. Ronald Mann has this blog's argument analysis.
Briefly:
At Constitution Daily, Lyle Denniston reports on a Pennsylvania partisan-gerrymandering case in which Justice Samuel Alito last week denied a stay application by the Republican state legislators "without asking the challengers for their views on the postponement request," noting that "[t]he lawmakers also have pending a formal appeal from the three-judge court's denial of their request for a postponement, but the full Supreme Court will not act on that plea until several weeks from now."
We rely on our readers to send us links for our round-up.  If you have or know of a recent (published in the last two or three days) article, post, podcast, or op-ed relating to the Supreme Court that you'd like us to consider for inclusion in the round-up, please send it to roundup [at] scotusblog.com. Thank you!