Details on American Trucking Association v. Los Angeles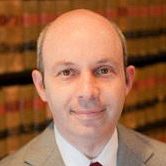 on Jun 13, 2013
at 11:47 am
The petitioner in this case, American Trucking Associations, whose members include many short-haul "drayage" trucking companies that move cargo in and out of port, sued the Port and City of Los Angeles seeking an injunction against the agreements requiring the drayage trucking companies to affix placards on each truck with a phone number to report concerns, and to submit an off-street parking plan for each truck. Justice Kagan delivered the opinion for a unanimous Court, which held that the Federal Aviation Administration Authorization Act of 1994 (FAAAA) expressly preempts the concession agreement's placard and parking requirements. Section 14501(c)(1) of the FAAAA preempts a state "law, regulation, or other provision having the force and effect of law related to a price, route, or service of any motor carrier . . . with respect to the transportation of property."  Justice Thomas filed a concurring opinion.
On a lighter note, page 2 of the Court's opinion contains a sly reference to a 1982 radio hit:
Under th[e] contract, a company may transport cargo at the Port in exchange for complying with various requirements. The two directly at issue here compel the company to (1) affix a placard on each truck with a phone number for reporting environmental or safety concerns (You've seen the type: 'How am I driving? 213–867–5309') and (2) submit a plan listing off-street parking locations for each truck when not in service.
Jenny (or whoever is unfortunate enough to have her number in L.A.) is about to start getting a bunch of calls again, and Wilson Pickett is still waiting for a shout-out.