IN MEMORIAM
The lives they lived and the court they shaped: Remembering those we lost in 2022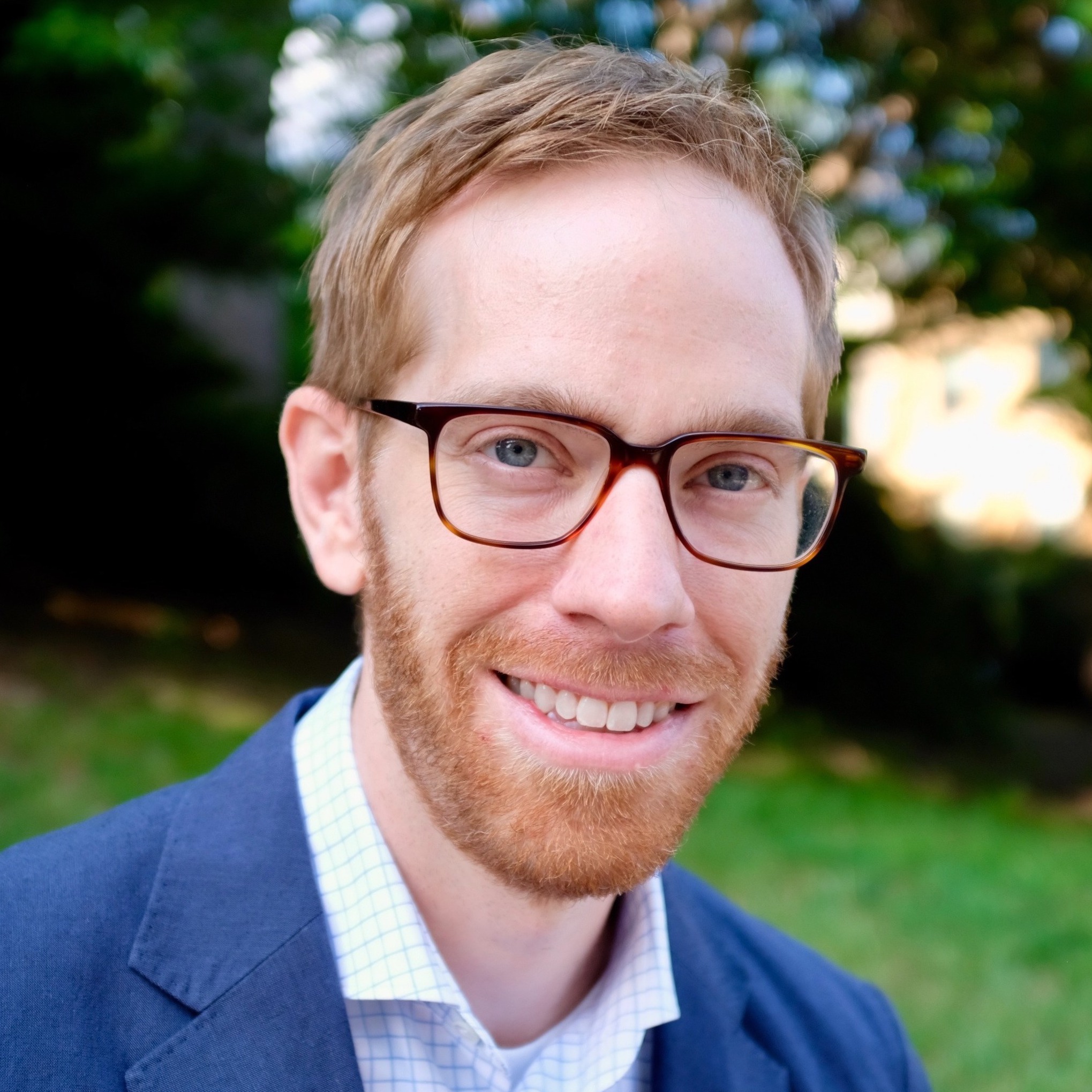 on Dec 31, 2022
at 6:12 pm
At the end of each year, SCOTUSblog remembers some of the people whose lives and work left an imprint on the Supreme Court. From legendary lawyers to lesser-known activists, journalists, and plaintiffs, the following individuals who died in 2022 all shaped the court and the law in their own ways.
Read past years' remembrances: 2021, 2020.
David Beckwith (Oct. 30, 1942 – Oct. 2, 2022)
Forty-nine years before the leaked opinion in Dobbs v. Jackson Women's Health Organization, David Beckwith published the original Supreme Court abortion leak. In 1973, Beckwith was a recent graduate of law school and was working as a political reporter for TIME magazine. Intrigued by the court's deliberations in the pending case of Roe v. Wade, he began interviewing Supreme Court insiders, including justices and clerks. Somehow, Beckwith learned in advance that the court was set to announce a constitutional right to abortion.
Initially, Beckwith planned to delay his story until after Jan. 17, 1973, when the court was expected to issue its decision in Roe. But Chief Justice Warren Burger postponed the release of the opinion for five days, and TIME decided to print the story as planned. It hit newsstands on the morning of Jan. 22, 1973 — several hours before the court issued its landmark ruling. "Last week TIME learned that the Supreme Court has decided to strike down nearly every anti-abortion law in the land," Beckwith wrote in an article headlined "Abortion on Demand."
Both Burger and Justice Harry Blackmun (the author of Roe) were apoplectic. Burger even demanded that the magazine's editors fire Beckwith for "espionage." They didn't, and Beckwith enjoyed a long career in journalism and Republican politics.
This spring, after POLITICO published a draft opinion of Dobbs and revealed that the court was poised to overturn Roe, Beckwith praised the leak. "I'm still enough of a reporter to say the more information out there, the better," he told The New Yorker. "Good for the guys who got the story."
Lois Curtis (July 14, 1967 – Nov. 3, 2022)
For much of Lois Curtis' childhood and young adulthood, she was involuntarily held in psychiatric institutions. Curtis, who grew up in Georgia with cognitive and developmental disabilities, always hoped to leave these facilities and move back into her community.
In 1995, when Curtis was 27, lawyers sued the state on her behalf, demanding that she be transferred to a group home or other setting where she could receive better care. In court papers, she was identified only as "L.C."
Four years later, her case reached the Supreme Court. In a 6-3 opinion by Justice Ruth Bader Ginsburg, the court ruled in Olmstead v. L.C. that people with disabilities have a right under the Americans with Disabilities Act to receive state-funded community services rather than being warehoused in institutions. It has been hailed as one of the most important civil-rights decisions for people with disabilities.
Walter Dellinger (May 15, 1941 – Feb. 16, 2022)
During an illustrious career as a constitutional law scholar and a top Supreme Court advocate, Walter Dellinger argued 24 times before the court, including in some of the biggest cases of the past 30 years.
In 1997, as acting solicitor general for President Bill Clinton, Dellinger argued in Clinton v. Jones that the president should not be subject to a sexual-harassment lawsuit while he was in office. Ten years later, while in private practice, he defended the constitutionality of a District of Columbia gun-control measure in District of Columbia v. Heller. Dellinger lost both of those cases, but he notched plenty of victories, including in Washington v. Glucksberg, a case in which he helped persuade the court to unanimously uphold Washington's ban on physician-assisted suicide.
Dellinger was a longtime faculty member at Duke Law School, and he founded the appellate practice at O'Melveny & Myers. In one of his final public acts — a New York Times essay published just two weeks before his death — Dellinger praised President Joe Biden's pledge to select a Black woman to succeed Justice Stephen Breyer.
"The Supreme Court exercises immense power to issue decisions that affect and bind all Americans," Dellinger wrote. "For that power to be legitimate, and for Americans to continue placing faith in the court, its members must be representative of all of America."
After Dellinger's death, SCOTUSblog published tributes from some of his friends, colleagues, and former students.
Sebastian Graber (Aug. 1, 1952 – Aug. 4, 2022)
On Jan. 18, 1983, a 31-year-old lawyer with a ponytail stood at the Supreme Court lectern. The lawyer, Sebastian Graber, was just six years out of law school, and one of his clients was his wife, Mary Grace, who had been told by police officers that she could not display a sign with the text of the First Amendment on the sidewalk in front of the Supreme Court.
The case was the first and only time Graber argued before the Supreme Court, and he was up against solicitor general and veteran advocate Rex Lee. But in United States v. Grace, Graber won an important First Amendment victory. The justices unanimously held that a federal law banning picketing on the court's grounds did not extend to the sidewalk in front of the court.
Graber never again returned to the Supreme Court, but he spent his career continuing to fight for free speech. He represented various prominent anti-war activists and protesters, including the Rev. Daniel Berrigan and the Pentagon Papers leaker Daniel Ellsberg.
Maria Marcus (June 23, 1933 – April 27, 2022)
Women attorneys were not common at the Supreme Court during the 1970s, but Maria Marcus became a leading Supreme Court advocates during that time. As assistant attorney general for New York from 1967 to 1978, Marcus argued — and won — six cases before the justices. Among her victories was New York Telephone Company v. New York Department of Labor, in which she persuaded a majority of the court to uphold a New York law that required companies to pay unemployment benefits to striking workers.
Beyond her Supreme Court advocacy, Marcus was an influential lawyer in other ways. As associate counsel for the National Association for the Advancement of Colored People in the 1960s, she helped litigate civil-rights cases in the South. After leaving her position in New York state government, she taught at Fordham University School of Law until her retirement in 2011. And in 1981, she wrote one of the first law-review articles on domestic violence.
Cecilia Marshall (July 20, 1928 – Nov. 22, 2022)
In 1948, Cecilia "Cissy" Suyat took a job as a legal secretary at the NAACP in New York City. It was there that she met the civil-rights lawyer Thurgood Marshall. The two married in 1955 — one year after Thurgood successfully argued Brown v. Board of Education. Cissy had assisted with the case by transcribing the legal briefs.
Thurgood was appointed to the Supreme Court as the first Black justice in 1967 and served until 1991. Late in his career, he became frustrated with the conservative direction of the court and the slow pace of the civil-rights movement. Cissy Marshall worked to keep her husband's frustration out of the public eye, according to a biography by Juan Williams. And after his death in 1993, she guarded his legacy and continued to attend oral arguments in important civil rights cases.
Justice Elena Kagan, who clerked for Thurgood Marshall, said in a written statement: "Every clerk to Justice Marshall received a sort of bonus: the steadfast friendship and support of his wife, Cissy."
Eleanor Jackson Piel (Sept. 22, 1920 – Nov. 26, 2022)
"The courts' most elegant pain in the neck." That's how The New York Times described Eleanor Jackson Piel in a 1999 profile of the pioneering civil-rights lawyer. Piel, who unlike many lawyers eschewed specialization, took on a wide range of unpopular clients over the course of an extraordinary legal career that spanned seven decades.
She helped exonerate Vincent Jenkins, a man who served 17 years in prison for a 1982 rape that he did not commit. She successfully blocked the executions of two half-brothers who had been convicted of a Florida murder and were later released. She forced Stuyvesant High School, an exclusive public school in Manhattan, to abandon its all-male admissions policy and begin admitting girls.
Some of her work brought her to the Supreme Court. In Samuels v. Mackell, Piel raised a constitutional challenge to New York's criminal anarchy law. And in Adickes v. S.H. Kress & Co., she represented a white teacher who had been arrested after trying to dine with six Black students at a segregated Mississippi lunch counter. The justices ruled in the teacher's favor on a procedural question, and Piel eventually settled the case.
Laurence Silberman (Oct. 12, 1935 – Oct. 2, 2022)
Judge Laurence Silberman, a conservative lion on the U.S. Court of Appeals for the District of Columbia Circuit, was dubbed by The Wall Street Journal's editorial board as perhaps "the most influential judge never to have sat on the Supreme Court." Silberman got close several times — he was a frequent short-lister for a Supreme Court slot under Republican presidents, including in 1990, when he was seen as a likely candidate for the opening created by the retirement of Justice William Brennan. (President George H.W. Bush chose David Souter instead.)
Silberman's judicial views nonetheless influenced the development of Supreme Court case law. In his nearly four decades of service on the D.C. Circuit, he heard numerous cases on their way to the justices, and his opinions often presaged how the increasingly conservative court would approach the issues. In 2007, for instance, Silberman concluded that the Second Amendment protects an individual right to own firearms — a precursor to the Supreme Court's decision the next year in District of Columbia v. Heller, in which Justice Antonin Scalia agreed with Silberman in his majority opinion. In 1988, Silberman held that an independent-counsel statute was unconstitutional — and though the Supreme Court did not agree with him in Morrison v. Olson, Silberman's view (which was echoed by Scalia's legendary dissent in Morrison) is now widely seen by legal scholars as correct.
Silberman was a close friend of Scalia, and he encouraged a young Clarence Thomas to accept an appointment to the D.C. Circuit in 1989. Many of Silberman's former clerks now serve in the federal judiciary, including Justice Amy Coney Barrett. "Since I was 25 years old, he has been a wise mentor, dear friend, and unfailing support," Barrett said in a written statement. "I will miss him greatly."
Kenneth Starr (July 21, 1946 – Sept. 13, 2022)
Ken Starr is best known for running the investigation that led to the Clinton impeachment, but he also argued dozens of cases at the Supreme Court — first as solicitor general under President George H.W. Bush and later in private practice.
As solicitor general, his notable cases included Rust v. Sullivan, in which he defended government regulations that prohibited federally funded health care facilities from counseling patients on abortion, and Planned Parenthood v. Casey, in which he argued in support of Pennsylvania abortion restrictions. As a private attorney, he helped bring a First Amendment challenge to campaign-finance regulations in McConnell v. Federal Election Commission, and he represented an Alaska school board in Morse v. Frederick, a First Amendment challenge from a student who was suspended after displaying a sign that read "BONG HiTS 4 JESUS."