The lives they lived and the court they shaped: Remembering those we lost in 2020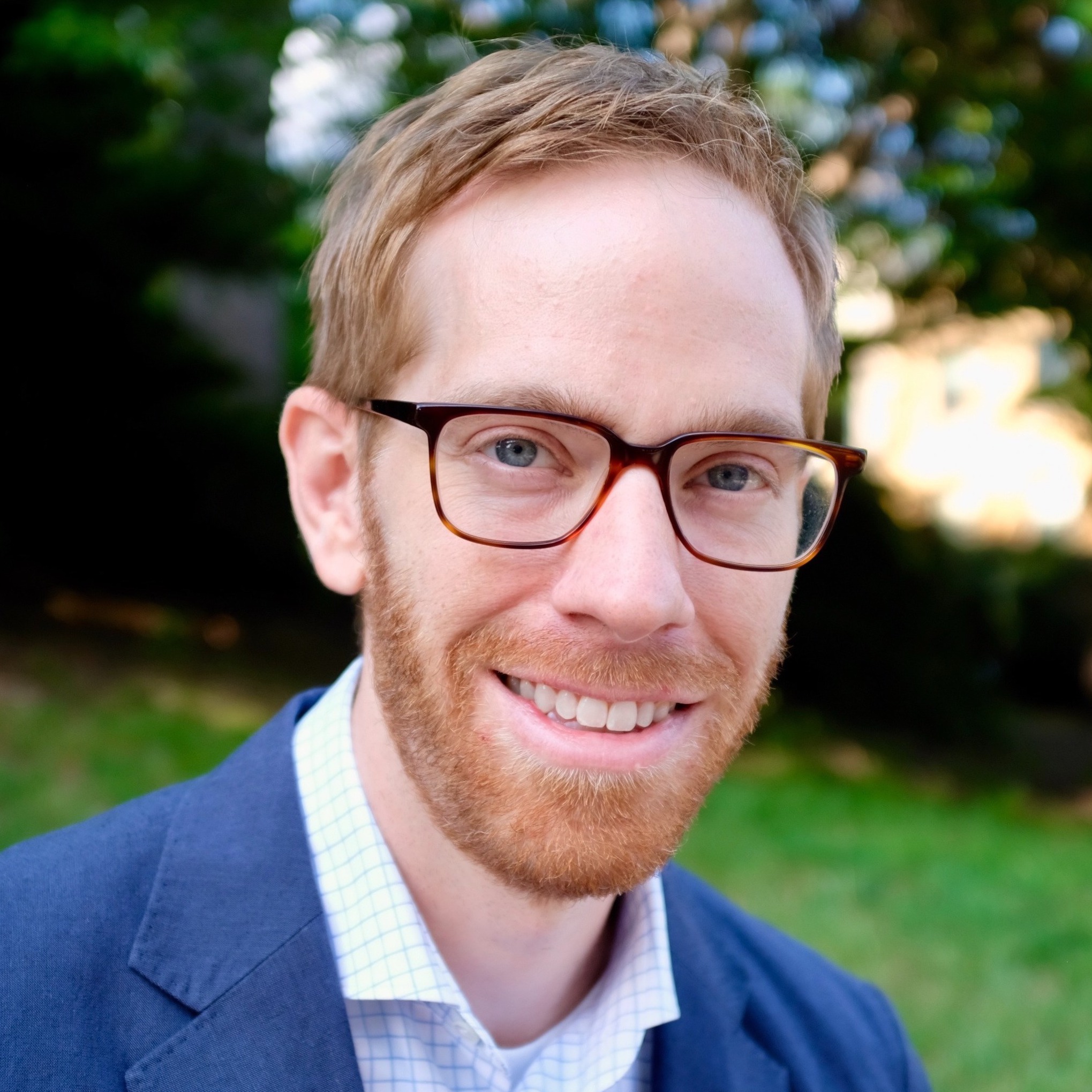 on Dec 31, 2020
at 9:29 pm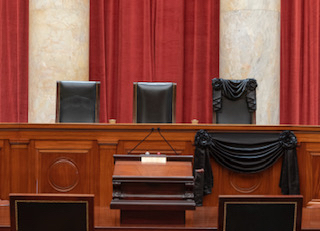 The lead plaintiffs in three landmark civil rights cases. A government lawyer who argued at the Supreme Court more than anyone else in the 20th century. A chief justice's right-hand man. A trailblazing feminist who became a transformative justice.
These were among the people we lost in a year that was so defined by death. As the year comes to a close, SCOTUSblog looks back at some of the individuals who died in 2020 after living lives that brought them – at different times and for different reasons – to the Supreme Court of the United States.
Some worked behind the scenes. A few attained modest fame. One became "notorious." All left an imprint on the court or the law.
Bruce Carver Boynton
(June 19, 1937 – Nov. 23, 2020)
In December 1958, a Black law student attending Howard University tried to order a cheeseburger at a restaurant in a Virginia bus terminal. He sat down in the section reserved for white people, because the Black section was crowded and had water on the floor. He was arrested for trespassing and was fined $10.
The man, Bruce Boynton, appealed his conviction all the way to the Supreme Court. He was represented by Thurgood Marshall, seven years before Marshall became a justice himself. In 1960, the court issued its landmark decision in Boynton v. Virginia, holding that federal law barred racial segregation in interstate public transportation.
Boynton's victory inspired civil rights activists, known as the Freedom Riders, to travel on interstate buses in the South to test the Supreme Court's ruling. Among the Freedom Riders was Congressman John Lewis, who also died this year.
Boynton went on to spend his career as a civil rights lawyer (even though his home state of Alabama refused to give him a law license for six years because of his involvement in the Supreme Court case).
In 2016, he told The Montgomery Advertiser: "I was hungry and just wanted a cheeseburger and a cup of hot tea on that cold night. I also pointed out that, as an American citizen, I was entitled to get that burger and tea."
Mark Cannon
(Aug. 29, 1928 – Nov. 26, 2020)
When Warren Burger became chief justice in 1969, he found that he was spending up to six hours a day on administrative matters in addition to his judicial work. So Congress, for the first time, passed a law authorizing the chief justice to hire an administrative assistant.
The person Burger chose for the job was Mark Cannon, a political scientist who had worked in Congress and academia. From 1972 to 1985, Cannon served as Burger's assistant, helping him implement various changes to modernize the court. Burger, for instance, shortened oral arguments from two hours to one hour, began the practice of releasing summaries of the court's opinions along with the opinions themselves, and upgraded the court's word-processing technology.
"The chief justice came to the court with lifelong desires to make everything work better. He was never content with the way things were if he thought there was a better way," Cannon told C-SPAN in 1995.
Cannon accompanied Burger on a 1981 cultural-exchange trip to China, where he recalled Burger joking with the Chinese leader, Deng Xiaoping, about how China didn't have enough lawyers while America had too many.
The position of administrative assistant to the chief justice continues to this day, though it is now known as the counselor to the chief justice.
Bernard Sol Cohen
(Jan. 17, 1934 – Oct. 12, 2020)
Bernard Cohen was a lawyer who specialized in environmental and employment law, but his biggest legacy is having argued – and won – one of the most iconic civil rights cases in American history.
His clients, Richard and Mildred Loving, were arrested in the middle of the night in 1958 for violating Virginia's ban on interracial marriage. Cohen – who first met the Lovings when he was just 29 – filed a lawsuit on their behalf, challenging the Virginia law and similar state statutes as violating the 14th Amendment. He and his co-counsel, Philip Hirschkop, took the case to the Supreme Court.
On April 10, 1967, Cohen stood before the justices and said:
The Lovings have the right to go to sleep at night, knowing that should they not awake in the morning, their children would have the right to inherit from them under intestacy. They have the right to be secure in knowing that if they go to sleep and do not wake in the morning that one of them, a survivor of them, has the right to Social Security benefits. All of these are denied to them. And they will not be denied to them if the whole miscegenist, anti-miscegenation scheme of Virginia … are found unconstitutional.
Just two months later, in Loving v. Virginia, the court did find the statute unconstitutional. In a unanimous ruling, Chief Justice Earl Warren called bans on interracial marriage "odious to a free people."
Drew Saunders Days III
(Aug. 29, 1941 – Nov. 15, 2020)
After growing up in the segregated South, Drew Days attended Yale Law School, worked as a civil rights lawyer alongside Martin Luther King, Jr., and eventually served as President Bill Clinton's solicitor general from 1993 to 1996. In that role, he argued 17 cases before the Supreme Court, including U.S. Term Limits v. Thornton, in which the court agreed with him that states cannot impose term limits on members of Congress.
Before his stint as solicitor general, Days also worked in the Carter administration, becoming the first Black person to head the civil rights division of the Justice Department.
Under Clinton, Days was initially seen as a potential candidate for a seat on the Supreme Court. But he became the center of a political firestorm after he told the court that it should not affirm the conviction of a Pennsylvania man who was found guilty of possessing sexually explicit videotapes of minors. The George H.W. Bush administration had supported the conviction, but early in Days' tenure as solicitor general, he reversed course and filed a formal statement saying the federal government's previous position was erroneous. Days asked the justices to send the case back to the lower court because the minors in the videos were clothed and, he believed, did not meet the law's definition of sexually explicit.
Days' decision caused outrage in Congress, which unanimously condemned his interpretation of the law. Clinton then sent a letter in which he expressed agreement with Congress, not Days. Some commentators believed the episode ultimately cost Days a Supreme Court nomination.
Days was a member of the Yale Law faculty for more than three decades and led the Supreme Court and appellate practice at Morrison & Foerster from 1997 to 2011.
Ruth Bader Ginsburg
(March 15, 1933 – Sept. 18, 2020)
Even if she had never become a judge, Ruth Bader Ginsburg would have been a giant of the legal profession.
She was the first female law professor to receive tenure at Columbia University. She co-founded the Women's Rights Project at the American Civil Liberties Union. She argued six cases before the Supreme Court and won five of them, earning pivotal rulings that struck down sex-based classifications.
And in her 27 years as a justice, she continued to be a pioneer. She wrote the court's landmark opinion in United States v. Virginia, which made clear that the 14th Amendment provides heightened protection to gender equality. She wrote influential dissents that sometimes prompted the other two branches of government to act. She was a role model to women and girls and, late in her life, became an unlikely pop cultural icon who was lovingly dubbed the Notorious RBG.
When Ginsburg died in September, SCOTUSblog published a series of tributes from those who knew her or were affected by her work. Gloria Steinem, the feminist writer and longtime friend of Ginsburg, wrote: "Her heart was as great as her mind." Paul Clement, the conservative Supreme Court advocate who frequently sparred with Ginsburg during oral arguments, called her "a path-marking litigator for equality for women and a keen legal tactician."
But perhaps former Justice David Souter put it best.
"Ruth Ginsburg was one of the members of the Court who achieved greatness before she became a great justice," he wrote. "I loved her to pieces."
Millions of others loved her, too.
Timothy Andrew O'Brien
(July 11, 1943 – Nov. 30, 2020)
Tim O'Brien's long career in television news included 22 years as a Supreme Court correspondent for ABC News.
After working as a TV anchor in New Orleans and earning a law degree from Loyola University, O'Brien began covering the court in 1977. In 2000, he joined CNN and covered numerous other topics. He won an Emmy for his contributions to CNN's coverage of the Sept. 11, 2001 terrorist attacks.
In 2013, he returned to the subject of the Supreme Court, co-authoring a book, Murder at the Supreme Court: Lethal Crimes and Landmark Cases, about the court's jurisprudence on capital punishment. In researching the book, O'Brien visited execution chambers and sat in electric chairs.
In an article for Woodward Academy, a private school in Georgia that O'Brien attended, he reflected on his early days as a Supreme Court reporter:
There was no internet in those days, nor even cable television. The three television networks had enormous influence. Millions of Americans would time their day to be home for the evening news. And I had their ear, explaining Supreme Court decisions on a regular basis over many years. This can be an ego trip until you realize that the people who really count — my friends, my family, my children — are no more attentive to me because I happen to be on national television. Once I got home and re-entered my own real world, the fact that I could talk about the Supreme Court on ABC News meant absolutely zero.
Aimee Stephens
(Dec. 7, 1960 – May 12, 2020)
Aimee Stephens had worked as a funeral director at a Michigan funeral home for six years when, in 2013, she announced to her colleagues that she was transgender and would begin living as a woman.
Two weeks later, she was fired.
Six years after that, she sat in the courtroom at 1 First Street to hear her groundbreaking civil rights case argued before the Supreme Court.
Backed by the Equal Employment Opportunity Commission and the American Civil Liberties Union, Stephens' lawsuit argued that Title VII of the Civil Rights Act of 1964 – which bars employment discrimination "because of" sex – protects people from being fired due to their gender identity. In June, the court ruled in R.G. & G.R. Harris Funder Homes v. EEOC that it does.
But Stephens never got to learn of her victory. She died of kidney failure just one month before the opinion was issued.
Alexander Louis Stevas
(Jan. 30, 1923 – June 3, 2020)
Alexander Stevas served as the clerk of the Supreme Court from 1981 to 1985.
In that position, he was responsible for handling all Supreme Court filings and maintaining the court's records. The position has existed for as long as the court itself has been around, and it is one of the court's four statutory officers (the others being the marshal, the librarian and the reporter of decisions). Stevas was the 17th person to serve as clerk.
He served the court while Burger was chief justice. Stevas' obituary described the two men as friends and neighbors.
Before becoming clerk of the Supreme Court, Stevas was the clerk of the District of Columbia Court of Appeals and worked as an assistant U.S. attorney. He also taught criminal law and trial practice at the George Washington University School of Law.
Darius Leander Swann
(Nov. 26, 1924 – March 8, 2020)
In the decade following the landmark 1954 ruling in Brown v. Board of Education, de facto school segregation persisted in school districts across the country. Darius Swann helped transform the promise of Brown into a court-enforced mandate.
In 1965, while living in Charlotte, North Carolina, he and his wife wanted to send their six-year-old son to an integrated school two blocks from their home rather than an all-Black school farther away. When the school district refused, the Swanns and other Black families sued.
The case ended up at the Supreme Court, which in 1971 issued its landmark ruling in Swann v. Charlotte-Mecklenburg Board of Education. The unanimous decision upheld a lower court's order that required the district to implement busing as a remedy for segregation.
As a result of Swann, numerous southern school districts – often under orders from federal judges – adopted busing to integrate their schools over the next three decades. By the late 1990s, the practice was largely abandoned by policymakers or deemed no longer necessary by courts.
"It has not brought all the change we hoped and prayed for," Swann told The Charlotte Observer in 1996. "But it made a good deal of change."
Lawrence Gerald Wallace
(March 25, 1931 – Feb. 13, 2020)
By the time Lawrence Wallace, a longtime official in the solicitor general's office, retired in 2003, he had argued more Supreme Court cases than any other lawyer in the modern era.
One hundred fifty-seven of them, to be exact.
But Wallace's arguments never became routine or mechanical. Rather, he saw oral advocacy as an extension of his other passion: performing as a classic violinist. "I sometimes argue in sonata form, sometimes in theme and variations," Wallace told The Baltimore Sun in 1995.
Wallace served as a deputy solicitor general under eight presidents, but he risked losing his job during the Reagan administration over a single footnote.
In the case of Bob Jones University v. United States, the court had to decide whether the Internal Revenue Service could revoke the tax-exempt status of private universities that engaged in racial discrimination. President Ronald Reagan disagreed with the IRS' decision to revoke the status of Bob Jones University, and the Reagan Justice Department filed a brief saying so. But Wallace included a highly unusual footnote expressing his personal disagreement with Reagan's position.
At the time, The New York Times called it "one of the more extraordinary twists in a case that is without parallel in recent Supreme Court history." The Supreme Court eventually rejected Reagan's position and vindicated Wallace, ruling 8-1 that the IRS could revoke the university's tax exemptions.
Ralph Karl Winter, Jr.
(July 30, 1935 – Dec. 8, 2020)
 The first case that Ralph Winter ever took as a lawyer was destined for the Supreme Court. He argued the case and won it – and, in doing so, laid the groundwork for modern campaign-finance law.
Winter was a conservative scholar and law professor in the 1970s when one of his former students – future National Security Adviser John Bolton – asked him to join the legal team representing Sen. James Buckley of New York. Buckley was challenging federal campaign-finance restrictions as violating the First Amendment.
Winter agreed, and on Nov. 10, 1975, he was the lead lawyer urging the Supreme Court to strike down major provisions of the Federal Election Campaign Act. Two months later, in Buckley v. Valeo, the court invalidated the act's limits on election spending, as well as other key provisions.
Buckley set forth the current First Amendment framework for analyzing campaign-finance restrictions, and the court has repeatedly extended Buckley in recent years.
"There wouldn't be a Citizens United without a Buckley v. Valeo," Bolton told The New York Times.
In 1981, Reagan appointed Winter to the U.S. Court of Appeals for the 2nd Circuit. He served on that court full-time until 2000 and was a senior judge there until his death.