SCOTUS News
Justices side with Alaska Native corporations in dispute over COVID aid
on Jun 25, 2021
at 11:41 am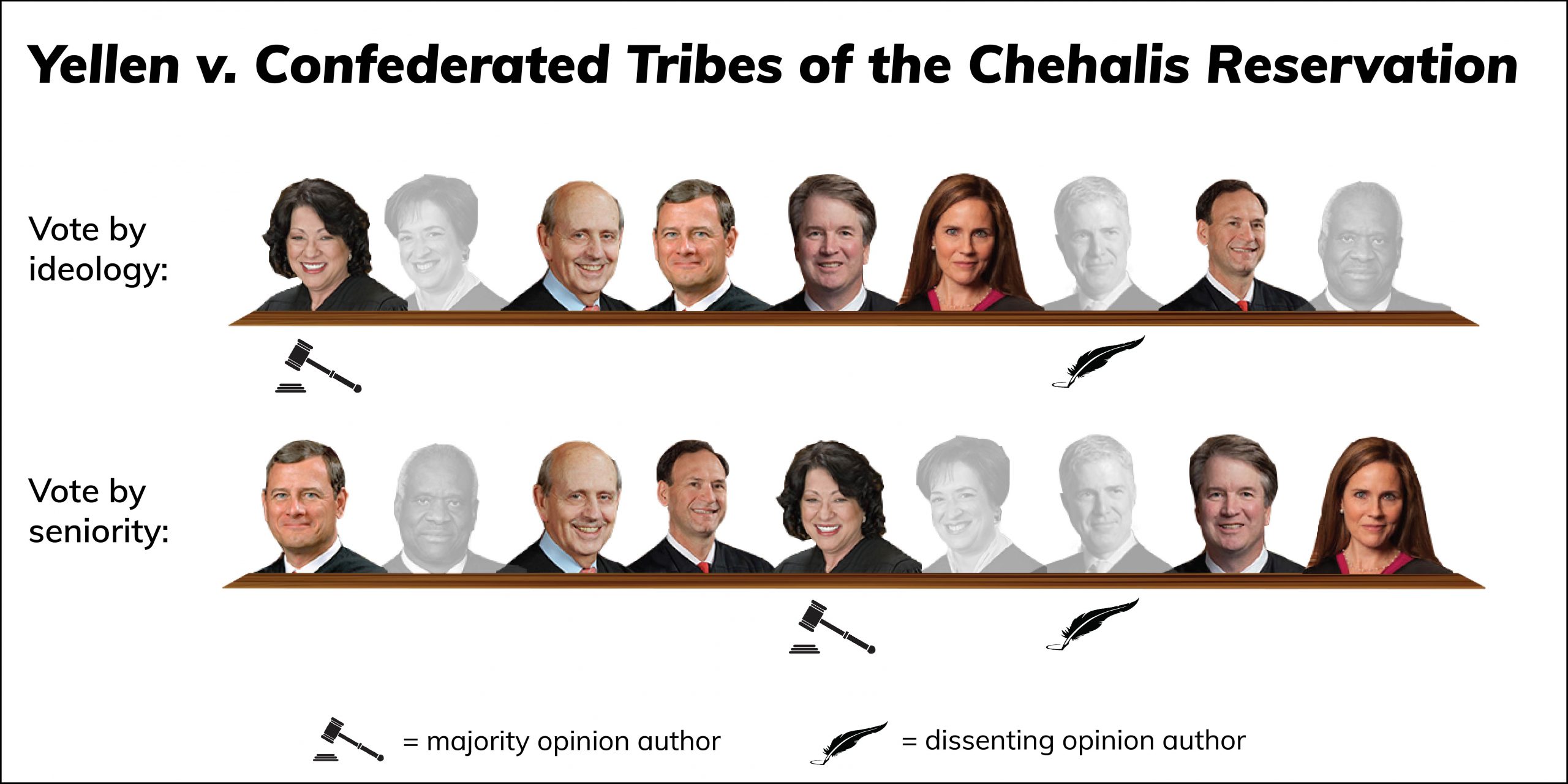 Alaska Native corporations are eligible for about $500 million in COVID-19 relief money that Congress earmarked for Native American tribes, the Supreme Court ruled Friday. Justice Sonia Sotomayor wrote the opinion in Yellen v. Confederated Tribes of the Chehalis Reservation.
The case required the court to decide whether Alaska Native corporations are "Indian tribes" for the purpose of the 2020 CARES Act. Those corporations are Native-owned companies that Congress created in 1971 to resolve land claims brought by Alaska Natives. During the coronavirus pandemic, the Treasury Department determined that the corporations can receive CARES Act funds that Congress allocated to "tribal governments." Other Native Americans contested that decision.
In a 6-3 ruling, the court sided with Treasury and the Alaska Native corporations, or ANCs.
"ANCs are sui generis entities created by federal statute and granted an enormous amount of special federal benefits as part of a legislative experiment tailored to the unique circumstances of Alaska and recreated nowhere else," Sotomayor wrote.
Chief Justice John Roberts and Justices Stephen Breyer, Brett Kavanaugh and Amy Coney Barrett joined all of Sotomayor's majority opinion, and Justice Samuel Alito joined parts of it. Justice Neil Gorsuch filed a dissent that was joined by Justices Clarence Thomas and Elena Kagan.
The case's origins trace to the Alaska Native Claims Settlement Act of 1971, when Congress opted to eliminate traditional reservations and instead establish the for-profit ANCs in Alaska. After the Bureau of Indian Affairs later affirmed that Alaska Native villages remain "federally recognized tribes," ANCs and federally recognized tribes now coexist in Alaska. The CARES Act reserved $8 billion for tribes generally, defined to include those tribes, nations, and Alaska Native corporations that were "recognized as eligible for the special programs and services provided the United States to Indians because of their status as Indians." Treasury and the ANCs argued that this language, by specifically including ANCs, clearly encompassed them. The challengers argued that, because no ANC has been officially "recognized" by the federal government, the ANCs were ineligible for CARES Act funding.
Check back soon for in-depth analysis of the opinion.