Evening round-up: Day 3 of Judge Kavanaugh's confirmation hearing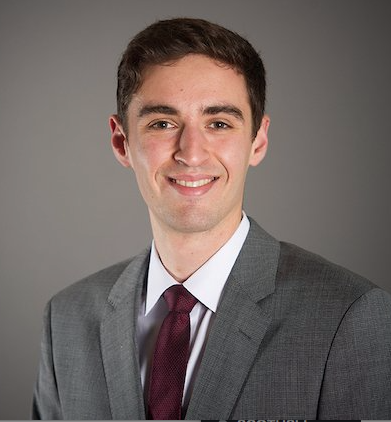 on Sep 6, 2018
at 11:28 pm
The Senate Judiciary Committee has concluded the third day of its hearing on the nomination of Judge Brett Kavanaugh to the Supreme Court. Today consisted of the second and final round of questions to Kavanaugh from senators. Coverage comes from Scott Horsley of NPR; Jordan Carney of The Hill; Zoe Tillman of Buzzfeed; Charlie Savage, and Catie Edmundson and Adam Liptak of The New York Times. Also for the Times, Savage has a story on leaked documents from Kavanaugh's time in the Bush White House. Additional coverage comes from Lisa Mascaro and Mark Sherman of the Associated Press; Jess Bravin and Byron Tau of The Wall Street Journal; and Seung Min Kim, Ann E. Marimow and Mark Berman of The Washington Post. More coverage from the Post comes from Robert Barnes and Michael Kranish. Still more coverage comes from Lawrence Hurley and Amanda Becker of Reuters; Greg Stohr and Laura Litvan of Bloomberg; and Ellen M. Gilmer and Nick Sobczyk of E&E News, with another story in E&E News from Gilmer.
Early commentary comes from Ian Samuel for The Guardian; Adriana Cohen of the Boston Herald; Paul Krugman for The New York Times; Dahlia Lithwick of Slate; Amber Phillips of The Washington Post, with more commentary in the Post from Michael W. McConnell; and Ryan Koronowski of ThinkProgress, with more coverage for ThinkProgress from Ian Millhiser, Casey Quinlan and Millhiser again.
Coverage of previous days of the hearing comes from Elana Schor of Politico; Jordain Carney of The Hill; The Wall Street Journal editorial board; Zeke Miller and Ken Thomas of Talking Points Memo; and Khorri Atkinson of Axios. Another piece on the state of play in the democratic caucus comes from Schor and Burgess Everett at Politico.
Commentary on previous days of the hearing comes from The Economist; Ian Millhiser of ThinkProgress; Amanda Michelle Gomez, also at ThinkProgress; Scott D. Cosenza of Liberty Nation; Joan McCarter for Daily Kos; and Dahlia Lithwick for Slate. Another Slate piece comes from Christina Cauterucci. Kent Scheidegger has two pieces on Senator Sheldon Whitehouse's questions from yesterday for Crime and Consequences, one on public interest litigation and another on amicus funding.