Evening round-up: Day 2 of Judge Kavanaugh's confirmation hearing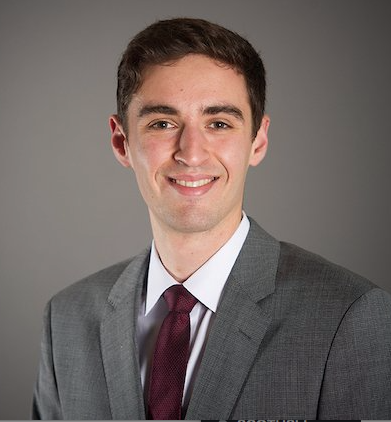 on Sep 5, 2018
at 11:21 pm
The Senate Judiciary Committee has concluded the second day of its hearing on the nomination of Judge Brett Kavanaugh to the Supreme Court. Today consisted of the first round of questions to Kavanaugh from senators, who had 30 minutes each to question the nominee. Coverage comes from Tony Mauro of The National Law Journal; Greg Stohr and Laura Litvin of Bloomberg; Lawrence Hurley and Ginger Gibson of Reuters; Manu Raju of CNN; Scott Horsely of NPR; Michael D. Shear, Adam Liptak and Sheryl Gay Stolberg of The New York Times, with another piece in the Times from Liptak. Additional coverage comes from Mark Walsh of Education Week; Elana Schor of Politico; Andrew Cohen of The Washington Spectator; and Jess Bravin and Byron Tau of The Wall Street Journal. Still more coverage comes from Mark Sherman and Lisa Mascaro of the Associated Press; Emma O'Connor of Buzzfeed; Ellen M. Gilmer for E&E News; Seung Min Kim, Ann E. Marimow, Robert Barnes and Elise Viebeck for The Washington Post, with analysis in the Post from Amber Phillips.
Commentary comes from Sarah Posner for The Investigative Fund; Garrett Epps for The Atlantic; Kent Scheidegger of Crime and Consequences; Ronald A. Cass of The Regulatory Review; and Greg Sargent of The Washington Post.  Additional commentary for the Post comes from James Hohmann. Karl Rove has an op-ed in The Wall Street Journal, as does Senator Ben Sasse. Additional commentary comes from Mark Joseph Stern for Slate; David French for the National Review; Ian Millhiser of ThinkProgress; Matt Ford for The New Republic; and Damon Linker in The Week.
Additional coverage of the first day of the hearing comes from Nina Totenberg of NPR and Tony Mauro of The National Law Journal. Amy Howe has a podcast on Howe on the Court with a short recap of yesterday's hearing.
Commentary on yesterday's hearing comes from The Wall Street Journal Editorial Board; Rich Lowry in Politico; Michael Goodwin for the New York Post; Kathleen Parker for The Washington Post; Jim Daly for Fox News, and Lauren DeBellis Appell, also for Fox News.