Wednesday round-up

on Mar 14, 2018
at 7:05 am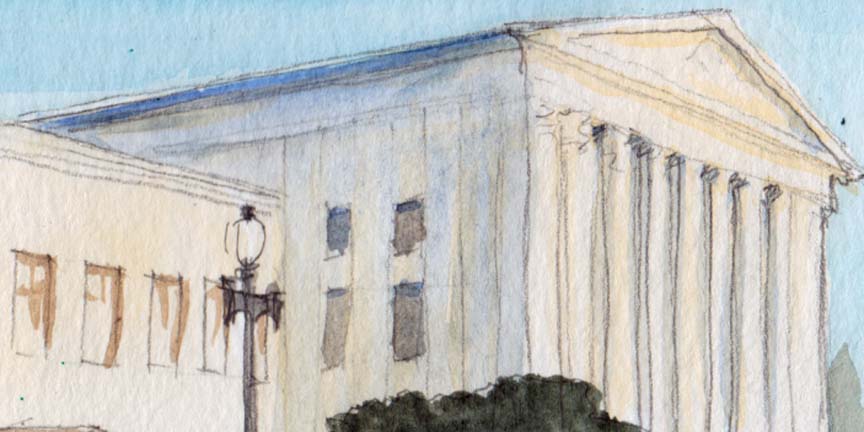 In an op-ed for the Sacramento Bee, Elissa Graves looks at National Institute of Family and Life Advocates v. Becerra, a First Amendment challenge by crisis-pregnancy centers to a California law requiring disclosures about the availability of publicly funded family-planning services, including contraception and abortion; she maintains that "[t]he core of this case is that the government is forcing non-profit pro-life pregnancy centers – which provide their services for free – to engage in speech contrary to their very reason for existence." At Rewire.News, Jessica Mason Pieklo maintains that this "should be an easy case for the Court to settle—because, quite frankly, there is no compelled speech here."
Briefly:
At Reuters, Lawrence Hurley reports on South Dakota v. Wayfair, in which the justices will reconsider a ruling that limits the ability of state and local governments to tax online retailers, noting that "[t]he impetus for South Dakota's law [requiring out-of-state online retailers to collect state sales taxes] came from one of the nine people who now hold its fate in their hands: U.S. Supreme Court Justice Anthony Kennedy." [Disclosure: Goldstein & Russell, P.C., whose attorneys contribute to this blog in various capacities, is among the counsel to the petitioner in this case.]
At Bloomberg Law, Patrick Gregory discusses how the Supreme Court's decision in Murphy v. National Collegiate Athletic Association, a constitutional challenge to the federal ban on sports betting, could affect the success of legal challenges to the regulation of violent video games.
At The National Law Journal (subscription or registration required), Tony Mauro reports that at its spring meeting this week, the Judicial Conference, chaired by Chief Justice John Roberts, considered an interim report from a "working group [that] has come up with nearly 20 reforms aimed at dealing with concerns about workplace harassment throughout the federal judicial system."
We rely on our readers to send us links for our round-up.  If you have or know of a recent (published in the last two or three days) article, post, podcast, or op-ed relating to the Supreme Court that you'd like us to consider for inclusion in the round-up, please send it to roundup [at] scotusblog.com. Thank you!