Marty Ginsburg Has Died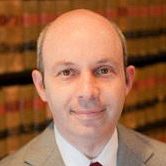 on Jun 27, 2010
at 3:53 pm
The Court issued the following statement.
Martin David Ginsburg, husband of Supreme Court Justice Ruth Bader Ginsburg, died today, June 27, 2010, at his home in Washington, D.C., due to complications of metastatic cancer.
Martin Ginsburg was born in Brooklyn, New York on June 10, 1932. He was the son of Morris Ginsburg and Evelyn (Bayer) Ginsburg. He earned an A.B. from Cornell University in 1953 and a J.D. magna cum laude from Harvard Law School in 1958. It was at Cornell University that Martin Ginsburg and Ruth Bader Ginsburg met on a blind date in 1951. They were married on June 23, 1954 at his parents' home on Long Island.
Martin Ginsburg served in the U.S. Army from 1954 until 1956 and was stationed at Fort Sill, Oklahoma where he taught in the Artillery School. He returned to law school in 1956 and joined the firm of Weil, Gotshal & Manges following graduation. He was admitted to the New York bar in 1959 and to the District of Columbia bar in 1980. He taught at New York University Law School in the 1960s and was the Beekman Professor of Law at Columbia Law School. When Ruth Bader Ginsburg was appointed to the United States Court of Appeals for the District of Columbia Circuit in 1980 and the family moved to Washington, D.C., Martin Ginsburg joined the faculty of the Georgetown University Law Center. He was also of counsel to the firm of Fried, Frank, Harris, Shriver & Jacobson. He was a visiting professor at Stanford Law School in the spring of 1978, at Harvard Law School in the spring of 1986, at University of Chicago Law School in the spring of 1990, and at New York University Law School in the spring of 1993.
Professor Ginsburg was co-author, with Jack S. Levin of Chicago, of Mergers, Acquisitions, and Buyouts, a semi-annually updated tax treatise. He held numerous positions as an expert in the tax field including chair of the Committee on Simplification of the American Bar Associations Tax Section, chair of the New York State Bar Association's Tax Section, and consultant to the American Law Institute's Federal Income Tax Project. He also served as a member of advisory groups to the Commissioner of the Internal Revenue, the Treasury Department, and the Tax Division of the Department of Justice. In 2006, he was awarded the American Bar Association Tax Section's Distinguished Service Award.
Mr. Ginsburg is survived by his wife and his two children, Jane Carol Ginsburg, the Morton Janklow Professor of Literary and Artistic Property at Columbia Law School, and James Steven Ginsburg, founder and president of the Chicago Classical Recording Foundation. He is also survived by four grandchildren.
A private interment service will be held at Arlington National Cemetery.