Judge Sotomayor and Abortion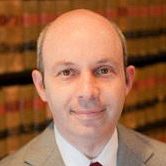 on May 31, 2009
at 1:38 pm
Abortion is obviously an important issue for the Supreme Court, and each nominee's view on the question whether and to what extent the Constitution guarantees a right to abortion is carefully scrutinized. 
Judge Sotomayor has never participated in a panel opinion, or decided a case as a district judge, involving that question.  Nor, so far as I am aware, has she addressed the issue publicly.
Having comprehensively reviewed her opinions, my view is that the marginally related cases she has decided do not provide any genuine insight on how she would rule on questions related to a constitutional right to abortion, but they do show a level of balance that indicates that her decisionmaking is not driven by pro-choice or pro-life views. 
Almost all of Judge Sotomayor's abortion-related rulings involve asylum claims arising from forced abortion or sterilization, most from China.  Applying settled precedent, she has routinely affirmed rulings in which such claims have been denied administratively.  E.g., Zhu v. Holder, 2009 U.S. App. LEXIS 7987 (2d Cir. Apr. 15, 2009) (order).  But she has not done so reflexively.  E.g., Lin v. Mukasey, 553 F.3d 217 (2d Cir. 2009) (remanding for consideration of claim).  See also Bah v. Mukasey, 529 F.3d 99 (2d Cir. 2008) (female genital mutilation gives rise to a presumption of persecution).
Her most notable opinion in this field is her dissent from the en banc Second Circuit's holding that a spouse's forced abortion or sterilization cannot support a claim of persecution.  Lin v. United States DOJ, 494 F.3d 296 (2d Cir. 2008) (en banc); see also id. at 334 (discussing with approval Chen v. Ashcroft, 381 F.3d 221 (3d Cir. 2004) (Alito, J.)).
Judge Sotomayor also has opinions on both sides of issues relating to abortion protesters.  She twice wrote opinions reinstating a civil rights suit alleging that police used excessive force in removing anti-abortion protesters:  Amnesty America v. Town of West Hartford, 361 F.3d 113 (2d Cir. 2004); Amnesty America v. Town of West Hartford, 288 F.3d 567 (2d Cir. 2002).  On the other hand, in United States v. Lynch, 181 F.3d 330 (2d Cir. 1999), she joined a dissent from the denial of rehearing en banc in a case in which she supported the government's right to prosecute abortion protesters for criminal contempt. 
Finally, in Center for Reproductive Law & Policy v. Bush, 304 F.3d 183 (2d Cir. 2002), she wrote an opinion holding settled precedent precluded a challenge to the "Mexico City policy" (since withdrawn by President Obama) prohibiting the distribution of federal foreign aid funds to organizations that perform or promote abortion as a method of family planning.
On the whole, my impression of Judge Sotomayor's opinions and rulings in this area is that they depend very much on the particular facts and questions before the court and aren't driven in any respect by a broader pro-choice or pro-life ideology.