SCOTUSBLOG NEWS
New term, new look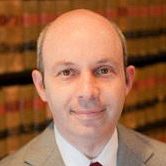 on Oct 2, 2023
at 8:55 am
As we enter the 2023-24 term, regular blog readers will notice some changes to our coverage of the court. As we have done for nearly two decades, we will continue to provide in-depth, comprehensive reporting on many of the cases, including all of the major cases, before the justices on both the merits and emergency dockets as well as important petitions to watch. And we will still provide live coverage of opinion announcements on both the live blog and TikTok. But with a smaller team running the blog's day-to-day operations, we will no longer have full coverage of every merits case. Instead, we will provide more stories on broader themes and threads in various areas of the court's docket. Keep an eye out as well for the session previews which highlight every case the justices will be hearing at oral arguments each session – starting with this preview of the October argument session.
We have also scaled back our statistical coverage. We will no longer publish our annual Stat Pack. (Previous editions of the Stat Pack are available in the Stat Pack archive.) You can still find statistics about the term, major opinions, and the pace of grants and decisions on our statistics page. Our podcast, SCOTUStalk, will remain on hiatus this term.
If you haven't already, please sign up for our email digest – you'll get all our stories and the Morning Read from our editor every weekday. And follow us on TikTok and now Threads.