EMERGENCY DOCKET
Justices reject Graham's bid to avoid testifying in grand-jury inquiry on election interference

on Nov 1, 2022
at 3:45 pm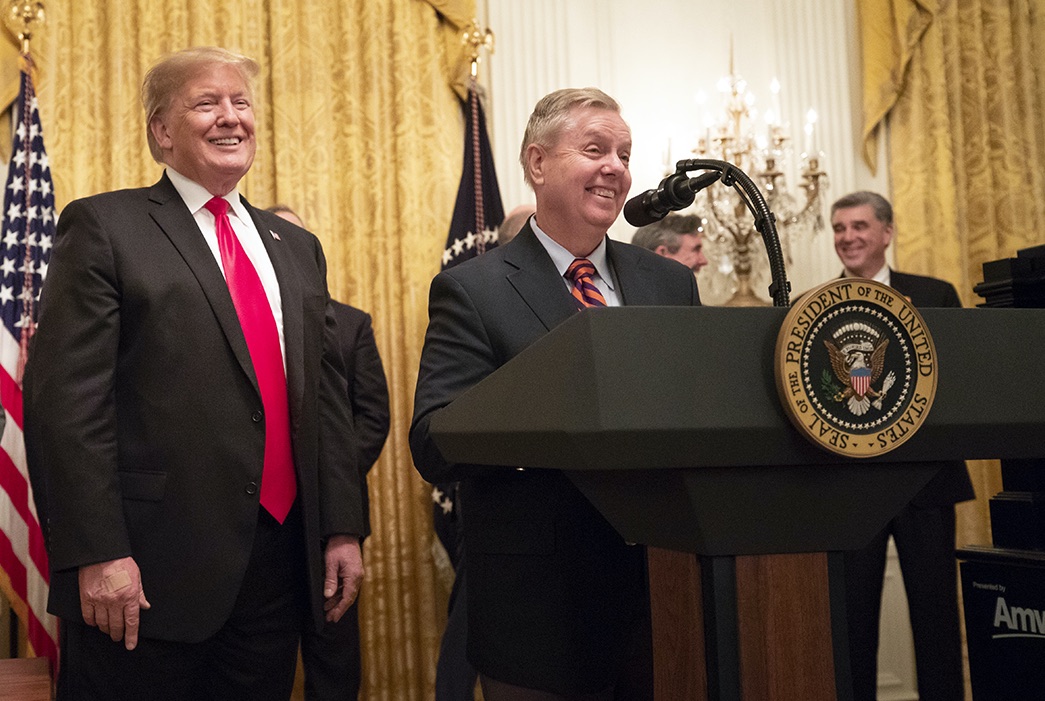 The Supreme Court on Tuesday cleared the way for a Georgia grand jury to question Sen. Lindsey Graham, a Republican from South Carolina, about his phone calls after the 2020 election to Georgia Secretary of State Brad Raffensperger and his staff. In an unsigned one-page order, the justices rejected Graham's plea to block a subpoena from Fulton County District Attorney Fani Willis, although they left open the possibility that Graham could return to court to challenge specific questions from the grand jury.
There were no dissents recorded from Tuesday's order.
Willis is investigating possible election interference by former President Donald Trump and his allies. In a January 2021 phone call, Trump – who lost Georgia to Joe Biden by a narrow margin – urged Raffensperger to "find" enough votes to give Trump the victory in the state.
Graham came to the Supreme Court on Oct. 21, after a federal court in Georgia ruled that although the grand jury could not ask him about his discussions related to the certification of the 2020 election, it could ask him about other things, such as his communications with the Trump campaign. Graham argued that the Constitution's "speech or debate" clause – which protects members of Congress from being required to testify about their legislative acts – barred the grand jury from questioning him about the calls at all because he made them as part of his work as a senator.
Willis urged the justices to allow Graham's testimony to go forward. She stressed that Graham's arguments were contrary to both the lower courts' factual findings and the law. And in any event, she noted, the lower courts have already limited the scope of the grand jury's questions for Graham to ensure that they do not violate the Constitution.
Tuesday's order from the court largely sided with Willis. The lower courts, the justices explained, made clear that Graham could not be questioned about his "informal investigative fact-finding," which is protected by the speech or debate clause. The lower courts also indicated, the justices continued, "that Senator Graham may return to the District Court should disputes arise regarding the application of the Speech or Debate Clause immunity to specific questions." Therefore, the court concluded, there is no reason to block the subpoena.
This article was originally published at Howe on the Court.