Event Recap
Prelogar sails through nomination hearing with only mild Republican critiques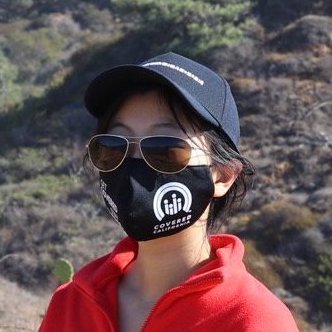 on Sep 14, 2021
at 5:51 pm
Elizabeth Prelogar, President Joe Biden's nominee to be solicitor general, sat through a swift nomination hearing on Tuesday afternoon. Appearing before the Senate Judiciary Committee, she was met with strong praise from Democrats, limited pushback from Republicans, and few questions overall.
From Biden's inauguration on Jan. 20 until her nomination to the position of solicitor general on Aug. 11, Prelogar served as acting solicitor general. Due to a quirk in the Federal Vacancies Reform Act, she had to step down from her acting role while the Senate considers her nomination to hold the position on a permanent basis. The solicitor general represents the federal government's interests before the Supreme Court and is sometimes known as "the 10th justice" because of the influence that the job carries.
Two Republicans homed in on the solicitor general's office for reversing the government's legal position in a number of cases since the change in administrations. Sen. Chuck Grassley, R-Iowa, quoted from a Bloomberg Law article that the Biden administration "is on track to reverse the government's position in more cases before the Supreme Court than the Justice Department did during the first full high court term of Donald Trump's presidency." Grassley questioned Prelogar on whether continuing in a similar vein would pose challenges to the office's credibility.
With Prelogar as its acting head, the office changed the positions held by the Trump administration in high-profile cases such as California v. Texas (in which the office defended the Affordable Care Act), Cedar Point Nursery v. Hassid (in which the office sided with union organizers in a clash with property owners), and Terry v. United States (in which the office supported sentencing reductions for certain crack-cocaine offenders). Both Grassley and Sen. Tom Cotton, R-Ark., criticized Prelogar for her role in the shifting positions.
Prelogar affirmed that each change in position was taken after careful consideration. She noted that the office sought views from all federal agencies with stakes in each case being considered to understand the interests of the government, and it asked for recommendations from government litigators to ensure that the office reached its best understanding of the law. "We have a very well-established process in the solicitor general's office of soliciting views far and wide," she said. "Luckily I did not have to sit there on my own and try to figure it out."
Prelogar has received broad support from throughout the legal community, including in a letter endorsing her nomination from former solicitors general from both Democratic and Republican administrations. If confirmed by the Senate, she would be the second woman to hold the job on a permanent basis.