Beyond blogging: The new and improved SCOTUSblog
on Jan 24, 2021
at 3:19 pm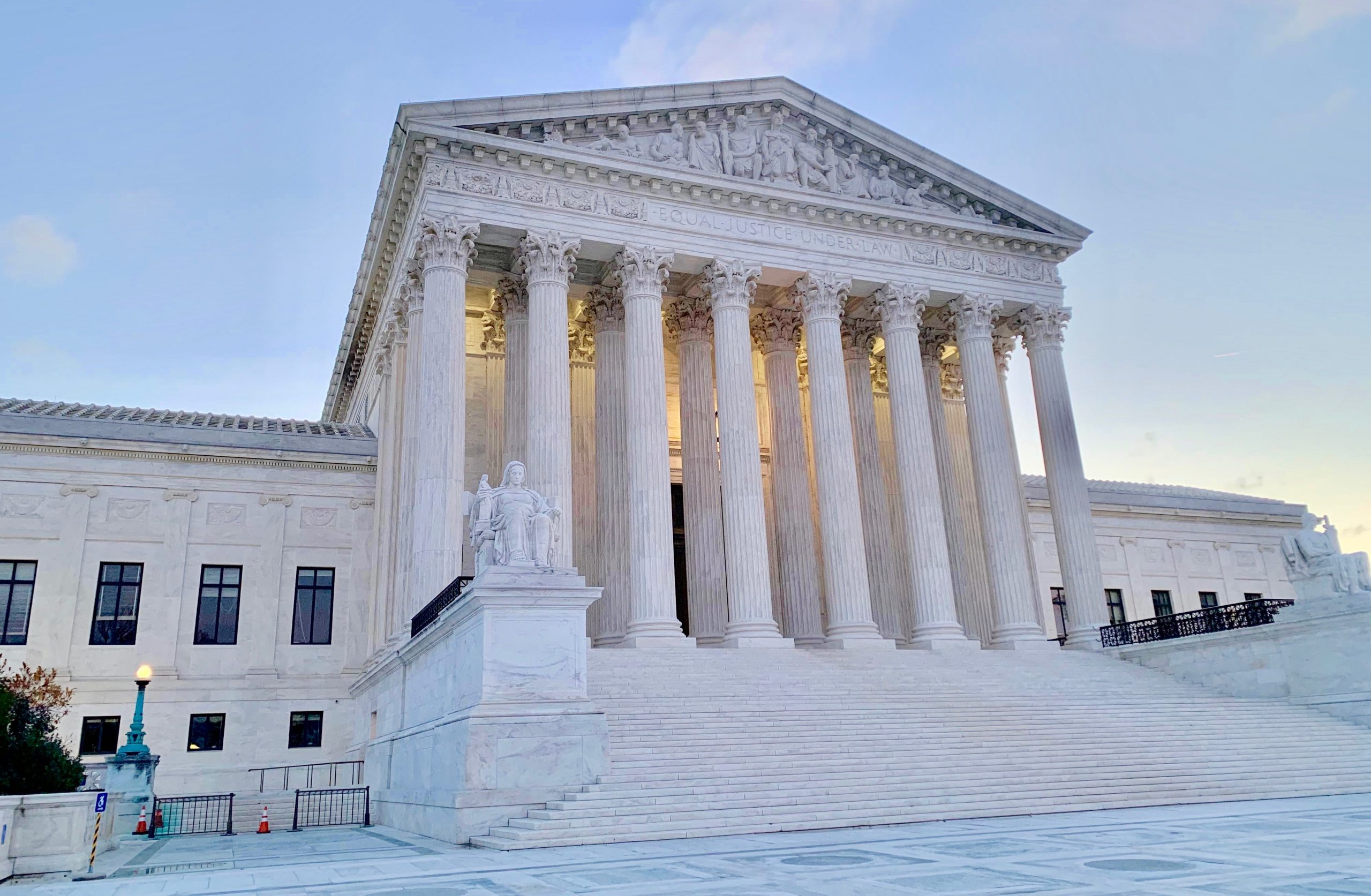 Notice anything?
Welcome to SCOTUSblog's new website – our biggest technological revamp in more than a decade. We've redesigned our homepage to showcase our most important work. We've upgraded our fonts and layout to make everything easier to read. We've tweaked our logo to reflect how much we've evolved over our 18-year history. We've added larger visuals and more intuitive graphics. And, finally, we're now mobile-friendly.
We hope you like it. But we also want to assure you that, while things may look a bit different, you're still reading the same SCOTUSblog – and we'll continue to cover the Supreme Court with clear writing, incisive analysis and independent, explanatory journalism.
When Tom Goldstein and Amy Howe launched SCOTUSblog in 2002, they hoped to provide a small glimpse into the opaque institution at the head of the federal judiciary. They spent much of their days manually uploading cert petitions and other Supreme Court briefs so that members of the public could read them. And they blogged, in plain English, about cases that interested them and about how the court worked. At the start, SCOTUSblog was a rudimentary site on blogger.com that attracted 30 hits a day. But there was enormous public appetite for an authoritative news source on the Supreme Court – and nobody else was filling that niche. So SCOTUSblog grew, and it grew quickly.
In the blog's first decade, Tom and Amy assembled a small staff and expanded their mission from occasional blogging to rigorous coverage of every case that was argued at the court each term. Soon, SCOTUSblog was providing unprecedented access to the latest developments at the court. In 2012, it won a Peabody Award for its accurate, real-time coverage of the Affordable Care Act decision.
SCOTUSblog continued to deepen its coverage in its second decade, while remaining singularly focused on the Supreme Court. We have expanded our bench of talented contributors. Each term, we publish in-depth case previews, argument analyses and opinion analyses for every case that the court hears. In our symposia on the court's biggest cases, we feature insights and commentary from the nation's top legal minds across the ideological spectrum. We track noteworthy cert petitions, highlight new scholarship and books about the court, and publish a comprehensive statistical breakdown of each term.
We've also continued our mission to bring transparency to the aspects of the court that most lack it. Over the past year, for instance, we published a special Courtroom Access project, examined the court's "shadow docket," and expanded our coverage of the justices' role in final appeals in death penalty cases. And we've rejuvenated our use of social media in an effort to reach new audiences. In addition to our expanded presence on Twitter, you can now find us on Instagram and, yes, as of just last week, even on TikTok.
Yet despite our many innovations over the years, SCOTUSblog always retained a traditional blogging format: a text-heavy stack of posts, appearing in reverse chronological order on the homepage, with little way of spotlighting our most important stories. The redesigned site we launch today changes that. It reflects the reality of what SCOTUSblog has become: a comprehensive news website and the go-to source for information and analysis about the Supreme Court.
Our vision for this new version of SCOTUSblog — a seven-month project in collaboration with the designers and developers at Sound Strategies — is to provide a more curated reader experience, rather than simply a reverse-chronological feed of posts. Readers can now find the most relevant news on the Supreme Court in our featured section above the fold. This section provides easy access to must-read reporting and analysis — especially on argument and opinion days, when older analyses of cases can provide necessary context. And it gives us far more flexibility in how we visually present the work we're most proud of.
Fear not, SCOTUSblog traditionalists. If you prefer the classic reverse-chronological feed (or just want to make sure you're up to date on everything we publish), you can still find it at scotusblog.com/blog. To read everything we've ever written in backward order (a great use of your time during a pandemic, in our humble opinion), just go there and scroll to your heart's content.
Today's redesign has lots of other advantages. Our biweekly podcast, SCOTUStalk, is now featured more prominently on the homepage. We have better graphics, bigger photos, a modern font. And for the first time (belatedly, we admit), the site is fully adapted for mobile and tablet use.
SCOTUSblog has come a long way since its early days as an upstart, two-person project on blogger.com. And it's come a long way since our last web redesign in 2010. We're still SCOTUSblog – but we're no longer merely a blog.
So take a look around and let us know what you think. If you have any questions about our new platform (or if you spot any bugs), please contact us.