Ten years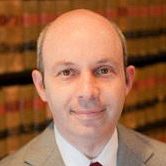 on Oct 1, 2012
at 7:00 am
Today is SCOTUSblog's anniversary.  Amy and I launched the blog at the start of October Term 2002.  (The first few days' entries are here.)  We had thirty hits, and were astonished; really, we were too embarrassed to quit, once we had a few readers.  Almost a decade later, on the day that the Court decided the health care case, we had roughly five million hits and one million simultaneous users.
In the interim, a lot – almost everything, really – has changed.  I think that this is our fifth major "platform" – i.e., version of the blog software.  We are rolling out a major new feature today.  This promises to be the Term that we start to hit our stride on social media and multi-media.
Most important, while we started SCOTUSblog as a (failed) tool to advertise our law practice, the blog seems to have succeeded as a public service.  We long ago stopped using the blog to promote our own cases.  Our goal every day is to objectively tell you everything that is going on at the Supreme Court.
The blog's success owes to the incredible contributions of way too many brilliant people to possibly list here.  Many amazing staff members and authors contribute throughout the Term, or previously worked with us and moved on to great things.
Just as important, our readers have been very appreciative.  Many of you have told your friends and colleagues about the blog.  The press has also been very kind and generous.  We are very grateful.
This is going to be a great Term.  It will be a long time before there is a single case as big as health care.  But one Term with foundational cases on same-sex marriage, affirmative action, the constitutionality of the Voting Rights Act, and DNA testing promises to be historic.
We hope you will come back.
Thanks again,
Tom and Amy