Thursday round-up
on Aug 30, 2018
at 10:55 am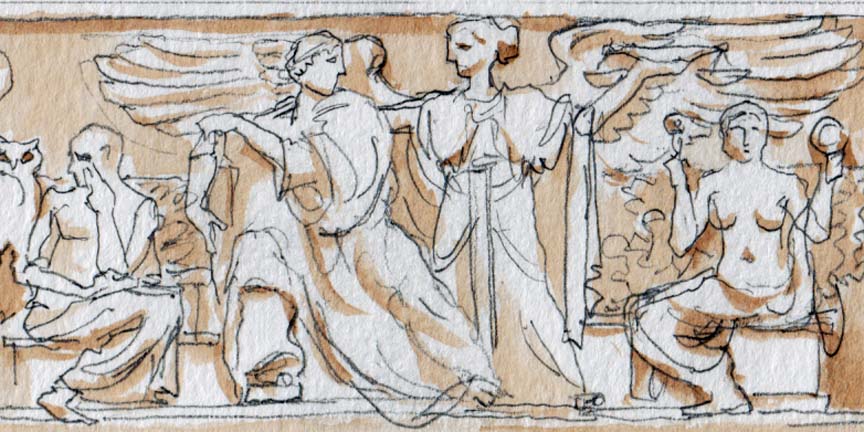 With only a few days left before Judge Brett Kavanaugh's confirmation hearing for the Supreme Court, Sen. Chuck Grassley, chairman of the Senate Judiciary Committee, yesterday indicated that "he can't foresee anything that would make him delay next week's hearings," reports Tony Leys of Des Moines Register. In commentary at Rewire.News, Jodi Jacobson questions the decision by Senate Minority Leader Chuck Schumer's decision to agree with Majority Leader Mitch McConnell to "fast-track confirmation of 15 judicial nominees," without an apparent concession or reason why and "just days before the start of confirmation hearings of controversial" nominee Kavanaugh.
Other coverage continues to focus on expressions of support for Kavanaugh. Kelsey Harkness and Lauren Evans of The Daily Signal interviewed two women who clerked for Kavanaugh on the U.S. Court of Appeals for the District of Columbia Circuit, while Josh Gerstein of Politico covers a letter of support for Kavanaugh sent to the Senate Judiciary Committee by Bob Bennett, a lawyer to President Bill Clinton during his civil sexual harassment suit in the 1990s; Jimmy Hoover of Law 360 covers a letter from more than 40 prominent Supreme Court attorneys; and David Rutz of The Washington Free Beacon covers a letter from 26 state attorneys general.
In her column for The New York Times, Linda Greenhouse discusses a "little noticed order that came down earlier this month" from the D.C. Circuit that "provide(s) a bridge between past and present, between Justice Kennedy and his former law clerk who would replace him, between a battle over the rule of law now fading into history and a battle over the future of the Supreme Court." At the ABA Journal, Erwin Chemerinsky identifies six areas of law "where [Justice Anthony] Kennedy was the fifth vote for a liberal result, and where it is uncertain, or even unlikely, that Kavanaugh would decide the same way." David Boyle at his eponymous blog provides additional commentary.
Looking ahead to October Term 2018, Ian Millhiser of ThinkProgress writes that any one of 13 cases currently pending before or recently decided by a federal court of appeals "could offer the Court's conservatives a vehicle to overrule Roe v. Wade if Judge Brett Kavanaugh is confirmed," adding that Kavanaugh "is almost certain to be a vote to kill Roe." Marcia Coyle of The National Law Journal (subscription or registration required) reports that the court "is likely to be drawn back quickly into the battle over partisan gerrymandering following the invalidation of North Carolina's congressional redistricting map by a three-judge district court." Commentary on the case comes from Steven Mazie of The Economist, who suggests that "with a possible 4-4 split between the court's liberals and conservatives before Brett Kavanaugh is confirmed by the Senate, and five votes needed to reverse a lower-court ruling, anti-gerrymandering activists see a tantalising window of opportunity."
Stephanie Murray of Politico reports that Democrat Barbara L'Italien, who is running for Congress from Massachusetts, has declared "her intention to file an impeachment resolution against [Justice Clarence] Thomas as part of an effort to address sexual assault if elected." Additional coverage comes from Victor Morton of The Washington Times and Emily Birnbaum of The Hill.
Briefly:
Richard Wolf of USA Today looks at October Term 1993, in which both Justice Neil Gorsuch and Kavanaugh clerked.
In a guest post at PrawfsBlawg, John Barrett reveals a brief anecdote about Justice Benjamin Cardozo declining to recommend an acquaintance for a position as a law professor (which the applicant received nonetheless).
Emily Birnbaum of The Hill covers recent polling by CSPAN indicating than more than half of likely U.S. voters cannot name a Supreme Court justice.
We rely on our readers to send us links for our round-up. If you have or know of a recent (published in the last two or three days) article, post, podcast, or op-ed relating to the Supreme Court that you'd like us to consider for inclusion in the round-up, please send it to roundup [at] scotusblog.com. Thank you!