Friday round-up

on Feb 2, 2018
at 7:20 am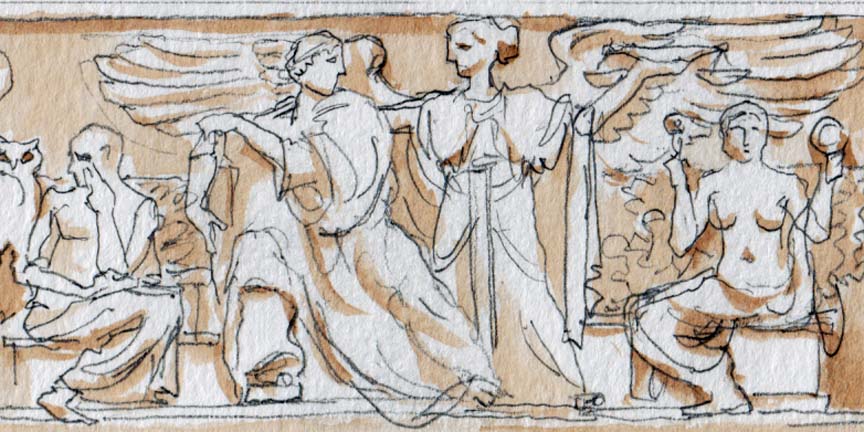 At The Economist's Democracy in America blog, Steven Mazie hopes that in Janus v. American Federation of State, County, and Municipal Employees, Council 31, in which the court will consider whether an Illinois law allowing public-sector unions to charge nonmembers for collective-bargaining activities violates the First Amendment, Justice Neil Gorsuch will give "a fair hearing" to the arguments in "a brief from two libertarian legal scholars, alongside a brief submitted by a bevy of eminent economists, [which] supplies a strong case for preserving what unions call 'fair-share fees.'" At The National Law Journal (subscription or registration required), Marcia Coyle reports on the lawyers who will be arguing the case, noting that "veteran advocate David Frederick … will argue for the first time in front of his former law firm colleague, Justice Neil Gorsuch."
At Reason's Hit and Run blog, Damon Root maintains that "[a] major split seems to be developing between conservative justices Neil Gorsuch and Samuel Alito over the issue of property rights and the Fourth Amendment," as evidenced most recently during last month's oral argument in Byrd v. United States, which asks whether a driver has a reasonable expectation of privacy in a rental car when he is not an authorized driver. At the Cato Institute's Cato at Liberty blog, Roger Pilon agrees, adding that "Gorsuch appears to be going back to First Principles, …. doing the kind of state-of-nature analysis, reflected largely in the common law, that underpins the Constitution's theory of legitimacy."
Briefly:
At Reuters, Andrew Chung reports that the Trump administration's decision to take "its fight to end a controversial immigration program directly to the U.S. Supreme Court last month, skipping over a California federal appeals court in the process," "was not the first time the administration took the unusual route of circumventing liberal-leaning lower courts and heading straight to the conservative-majority Supreme Court for relief from legal setbacks."
In the Heritage Foundation's SCOTUS 101 podcast, Elizabeth Slattery and Tiffany Bates "look at the justices' attendance at the State of the Union, and they talk about Trump's judicial nominations with [the Judicial Crisis Network]'s Carrie Severino."
In honor of Black History Month, Subscript offers a graphic explainer on several important Supreme Court decisions interpreting the Reconstruction amendments.
Counting to 5 (podcast) features a discussion of "two applications by death row inmates in the past week seeking stays of execution" and takes "a close look at Masterpiece Cakeshop v. Colorado Civil Rights Commission."
At Fa on First, Wen Fa provides the text of his recent speech on Minnesota Voters Alliance v. Mansky, which asks whether a Minnesota law banning political apparel at polling places violates the First Amendment.
At The National Law Journal, Tony Mauro reports that in the wake of research showing that that "since 2005—when the Roberts court began—85 percent of all law clerks have been white," "[s]ome prominent minority lawyers have commented on why the numbers are so low, and what the court and others involved in clerkship recruiting should do about it."
In an op-ed for The Sacramento Bee, Kevin Johnson argues that "there may be good reason for an immediate appeal from the district court to the Supreme Court" of the district judge's order temporarily blocking President Donald Trump's rescission of the Deferred Action for Childhood Arrivals program, because "[i]n the end, the lawfulness of DACA should be decided by the nation's highest court."
In an op-ed for Forbes, Nick Sibilla urges the justices to resolve the question whether the Constitution's excessive-fines clause applies to the states by reviewing a case in which "the Indiana Supreme Court … ordered [a defendant] to forfeit his $40,000 Land Rover because he sold $385 worth of drugs."
 We rely on our readers to send us links for our round-up.  If you have or know of a recent (published in the last two or three days) article, post, podcast, or op-ed relating to the Supreme Court that you'd like us to consider for inclusion in the round-up, please send it to roundup [at] scotusblog.com. Thank you!