SCOTUS Map: December 2017
on Dec 28, 2017
at 4:08 pm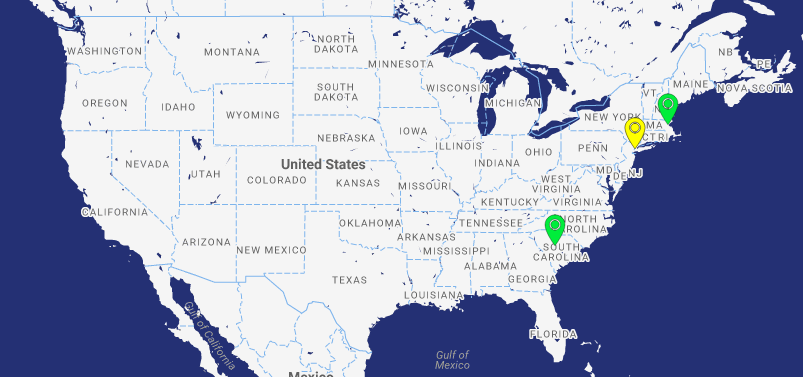 It's been a relatively quiet December here at SCOTUS Map.
Justice Samuel Alito headlined a pair of events at the New-York Historical Society early in the month. On December 8, he gave opening remarks before a screening of the film "A Man For All Seasons." The following day, Alito was a featured speaker for the society's Ann and Andrew Tisch Supreme Court Lecture, discussing the origins of the freedom of conscience with professors Philip C. Bobbitt and Akhil Reed Amar.
On December 13, Justice Stephen Breyer made a surprise appearance at The Winsor School, a girls' school in Boston, where he talked to students about democracy, civic engagement and the judicial system. According to the Winsor School News, the justice encouraged attendees to pursue work that "you are happy doing and that you feel is worthwhile. If you feel it's worthwhile, you do it, and you do it well, that's a success."
Breyer returned to similar themes five days later in his commencement speech at the University of South Carolina. "I hope you find someone to love," he told the December graduates. "I hope you have a job that you find important. And I hope you will spend a decent amount of your time — not all of your time, but some of your time — working for the community, in public life." Coverage of the ceremony, during which Breyer received an honorary degree in recognition of his public service, comes from the University of South Carolina and The Post and Courier.