Friday round-up

on Oct 20, 2017
at 6:53 am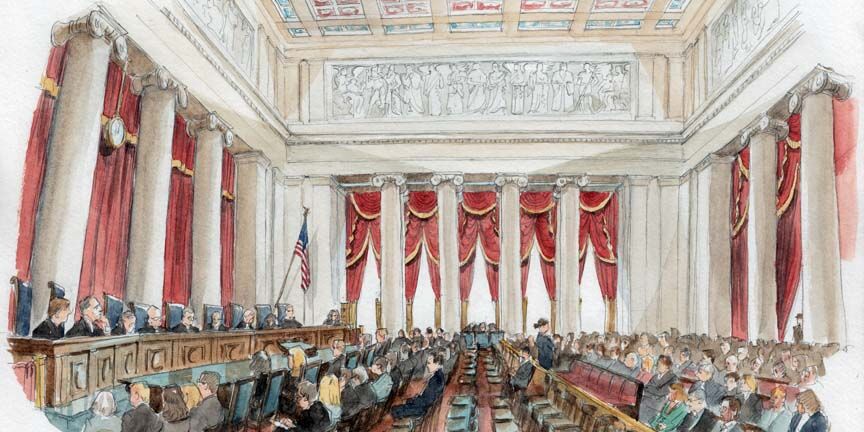 Briefly:
Subscript offers a graphic explainer on Wilson v. Sellers, which asks whether a federal court in a habeas case should "look through" a summary state-court ruling to review the last reasoned state-court decision.
At The Federalist, Margot Cleveland suggests that this week's most significant Supreme Court order concerned an administrative-law case the justices' didn't take, and that "Monday's order in Scenic America [v. Department of Transportation] provides the first evidence that [Justice Neil] Gorsuch intends to challenge Chevron deference and that he possesses the gravitas necessary to sway his colleagues."
At The American Prospect, Dorothy Samuels weighs in on Masterpiece Cakeshop v. Colorado Civil Rights Commission, in which the court will decide whether the First Amendment bars Colorado from requiring a baker to create a cake for a same-sex wedding, arguing that "[g]ranting business owners exemptions from anti-discrimination laws based on their religious beliefs would be a radical development, extending a new constitutional right."
At SportsHandle, Brett Smiley looks at the NCAA's brief in the New Jersey sports-betting case, Christie v. National Collegiate Athletic Association.
We rely on our readers to send us links for our round-up.  If you have or know of a recent (published in the last two or three days) article, post, podcast, or op-ed relating to the Supreme Court that you'd like us to consider for inclusion in the round-up, please send it to roundup [at] scotusblog.com. Thank you!