Argument preview: Criminal removal – Is "crime of violence" void for vagueness?
on Sep 25, 2017
at 1:45 pm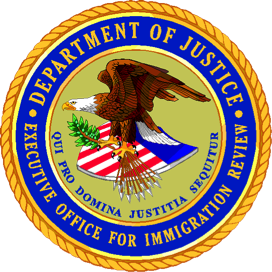 Recent years have seen the Supreme Court regularly review criminal immigration cases. That should be no surprise in light of the fact the immigration courts have relied on criminal-removal grounds to remove hundreds of thousands of noncitizens annually from the United States. Sessions v. Dimaya, which will be reargued next week, is another criminal-removal case. However, it is not just any criminal-removal case.
Unlike other recent removal cases decided by the court revolving around the interpretation of the immigration laws – for example, 2017's Esquivel-Quintana v. Sessions, in which the Supreme Court interpreted the statutory phrase "sexual abuse of a minor" for removal purposes – Sessions v. Dimaya involves a constitutional challenge to a provision of the immigration laws allowing for removal of an immigrant convicted of a crime. Those laws historically have been largely immune from judicial review under what is known as the "plenary power" doctrine, originally announced in 1889, in The Chinese Exclusion Case. Although not yet overruling the doctrine, the court has slowly moved away from a hands-off approach to the judicial review of the immigration laws; just last term, in Sessions v. Morales-Santana, it rejected gender distinctions favoring mothers over fathers in the award of derivative citizenship.
The issue in Dimaya is whether, and if so how, the Constitution applies to judicial review of the immigration laws. The court's approach to the question could mean big things for a body of law chock full of nationality, gender and class classifications, many which would be constitutionally suspect if the rights of U.S. citizens were involved.
A noncitizen, including a lawful permanent resident, who is convicted of an "aggravated felony" is subject to mandatory removal. The Immigration and Nationality Act defines "aggravated felonies" expansively, including some misdemeanor as well as felony convictions. Part of that definition includes a "residual clause," 18 U.S.C. §16(b), which defines a "crime of violence" to encompass "any … offense that is a felony and that, by its nature, involves a substantial risk that physical force against the person or property of another may be used in course of committing the offense."
A lawful permanent resident, James Garcia Dimaya lawfully immigrated to the United States from the Philippines in 1992. His two burglary convictions did not involve violence. Nonetheless, concluding that the convictions were for "crime[s] of violence," the immigration court and the Board of Immigration Appeals ordered Dimaya removed from the United States. Dimaya appealed the BIA's order to the U.S. Court of Appeals for the 9th Circuit.
Vagueness challenges tend to be limited to criminal laws. However, in 1951, the Supreme Court in Jordan v. DeGeorge found that, because of "the grave nature of deportation," due process requires fair notice of which criminal convictions will result in possible removal. The court went on in Jordan to reject a vagueness challenge to a provision of the immigration laws that authorized removal of an immigrant for "any crime of moral turpitude."
In 2015, while Dimaya's appeal was pending, the court held in Johnson v. United States that the Armed Career Criminal Act's definition of "violent felony" was so vague as to violate due process. Relying on Johnson, the 9th Circuit found that Section 16(b) was unconstitutionally vague and vacated Dimaya's removal order.
Defending the constitutionality of Section 16(b), the U.S. solicitor general contends that the court of appeals erred in applying the due process clause's prohibition of vagueness in criminal statutes to a civil immigration law. The government relies on Village of Hoffman Estates v. Flipside, Hoffman Estates, Inc., in which the court stated that it has shown "greater tolerance of enactments with civil rather than criminal penalties." The solicitor general bolsters that argument by claiming, in language echoing the court's plenary-power decisions, that vagueness challenges to the immigration laws are especially inappropriate: "[T]he Executive Branch possesses broad authority in the administration of the immigration laws because of their foreign relations and national security implications." He further argues that, even if subject to a vagueness challenge, Section 16(b) satisfies due process.
Dimaya counters by accusing the federal government of seeking to overrule Jordan "sub silentio" and to fully immunize the immigration removal provisions from vagueness challenges. He further contends that "Jordan is … consistent with this Court's cases demonstrating that contemporary vagueness standards in criminal cases apply to civil statutes that impose similarly severe consequences." Recent decisions such as Padilla v. Kentucky, in 2009, which expanded the scope of immigrants' Sixth Amendment right to effective assistance of counsel in criminal cases, have acknowledged that removal is a critical part of punishments for immigrants convicted of crimes. Given that background, Dimaya argues that Johnson compels a finding that Section 16(b) is unconstitutionally vague.
Divisions among the justices emerged in the initial argument of the case. However, no justice seemed interested in overruling Jordan's holding that removal provisions are subject to review under due process vagueness standards. Even if the justices were willing to review the constitutionality of Section 16(b), they appeared divided on whether this case is distinguishable from Johnson v. United States and thus whether the statute is void for vagueness. Short-handed after Justice Antonin Scalia's death, the court ordered reargument.
Over more than two centuries, the Supreme Court has not yet firmly established that the Constitution applies (much less how it applies) to the immigration laws. Sessions v. Dimaya, along with Jennings v. Rodriguez, a challenge to the constitutionality of immigrant-detention provisions in the immigration statute that will be reargued the day after Dimaya, offers an opportunity for the court to begin to provide a full answer to this fundamental question.