Immigration symposium: Delays, detentions and due process – Why Jennings matters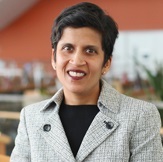 on Jun 27, 2017
at 5:37 pm
Shoba Sivaprasad Wadhia is the Samuel Weiss Faculty Scholar and founding director of the Center for Immigrants' Rights Clinic at Penn State Law-University Park and the author of  "Beyond Deportation: The Role of Prosecutorial Discretion in Immigration Cases."
On June 26, the Supreme Court ordered reargument in the case of Jennings v. Rodriguez, which involves an individual who was held in immigration detention for more than three years without a bond hearing. The question before the court was whether detained immigrants have a right to a bond hearing. The U.S. Court of Appeals for the 9th Circuit concluded that detained immigrants must be given bond hearings at least every six months. Kevin Johnson has summarized the case in detail here. The decision by the Supreme Court to postpone Jennings is a disappointment, because it delays the uncertainty over fundamental questions about liberty and due process.
The government has broad discretion to detain immigrants who are alleged to be in violation of immigration law, including lawful permanent residents (green-card holders), students and asylum-seekers. Many detained immigrants are subject to "mandatory detention," which enables the government to detain them without giving them any opportunity to see an immigration judge to determine whether a release on bond is warranted because they do not post a flight risk or a danger to public safety. At least three sections of the Immigration and Nationality Act contain language about mandatory detention. For example, one section states that Department of Homeland Security shall take into custody categories of noncitizens who have committed certain crimes. Another section mandates detention for inadmissible noncitizens who arrive at the border. A third imposes detention after a person has been ordered removed. The constitutional and statutory limits of mandatory detention have been tested in the courts, but the judicial journey has been a long one. The delay in Jennings only prolongs that journey.
It was not until 2001 that the Supreme Court held definitively that prolonged detention amounts to a due-process violation. In Zadvydas v. Davis, the court declared: "Freedom from imprisonment–from government custody, detention, or other forms of physical restraint–lies at the heart of the liberty that Clause protects." Having begun the practice of immigration law before this seminal decision, I have tasted the landscape of immigration detention pre-Zadvydas. My first detainee case was a pro bono case assigned to me by the Arlington Immigration Court. By the time I became his attorney, my client had been in detention for more than two years and had been transferred more than a dozen times. Although the guidance in Zadvydas might have enabled my client to be released from detention much earlier, there are potentially thousands of immigrants who remained in detention indefinitely before this decision. After Zadvydas, in Demore v. Kim, the Supreme Court rejected a constitutional challenge to prolonged mandatory detention pending proceedings. The challenges of prolonged detention remain. As summarized by the 9th Circuit, noncitizens "who vigorously pursue claims for relief from removal face substantially longer detention periods than those who concede removability."
The outcome in Jennings is unknown, but the case may be decided on statutory or constitutional grounds, or both. The statutory question in Jennings is whether or not the statute itself requires a bond hearing at reasonable intervals. The constitutional question (one that was briefed after the court requested supplemental briefing on this issue) is whether the Constitution requires that noncitizens subject to mandatory detention and detained for longer than six months be afforded a bond hearing.
The outcome in Jennings matters not only to the rule of law but to thousands of immigrants held in detention. Each year, more than 350,000 are placed into civil immigration detention centers, which in practical terms are state or local jails or facilities that look like them. The government has published Performance Based National Detention Standards to guide how detainees should be treated with regard to medical care, legal access and other services. These standards are critical in part because detained immigrants are not guaranteed court-appointed counsel, a right to a speedy trial or other related protections available in the criminal justice system. However, some reports suggest that these standards are often ignored.
It is uncertain how the Supreme Court will decide Jennings, but it should follow the 9th Circuit, which held that "the government must provide periodic bond hearings every six months so that non-citizens may challenge their detention 'as the period of … confinement grows.'" The 9th Circuit decision should be a guide to the Supreme Court, because it is well reasoned, and it captures the history of how courts have handled and considered fundamental legal questions in the space of immigration detention.