Welcome to the new SCOTUSblog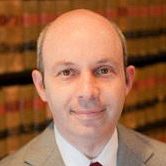 on Sep 26, 2011
at 8:56 am
Welcome to the newest version of SCOTUSblog.  This introductory post describes the changes we've made, including features we're adding.  We look forward to your feedback.
Most significant is our new relationship with Bloomberg Law, which is now our exclusive sponsor.  We issued a joint press release this morning about the relationship, which is available here.
The sponsorship represents a tremendous public service by Bloomberg Law.  It allows us to improve and expand the information we distribute about the Court.  We now have four full-time staff.  Along with our reporter Lyle Denniston, Amy will devote almost all her time to editing and directing the blog; Kali and Kiera have converted to full-time blog employees.
We also of course have many part-time contributors.  One very significant new addition is former Wall Street Journal Supreme Court reporter Steve Wermiel, whose first bi-monthly column on the Court for law students appears today.
Bloomberg Law is a tremendous legal-research service to which our own firm subscribes.  But everything that SCOTUSblog has consistently provided to readers for free (for example, Supreme Court briefs) will stay free, including when we link to documents on Bloomberg Law.  We also retain full editorial control over the blog.
Substantively, we are continuing our transition to more expert coverage.  Last Term, we published symposia with leading commentators, as well as coverage of individual cases from professors like Ronald Mann and Orin Kerr.  This Term, we have commitments from many more prominent academics to take responsibility for merits cases in their fields of expertise.  So we expect that the quality of our analysis will improve considerably.
Very soon, we are also going to be rolling a new "community" section in which we hope that our readers will actively participate.  This is an evolution of "comments," which we had eliminated several years ago.
Here is how the "community" will work.  Rather than the traditional approach of opening up individual blog posts to comments, we will be presenting specific topics for discussion and debate.  Every business day, we will introduce a new Supreme Court-related topic – such as a major decision by the Court – for discussion.  Each topic will generally remain active for one week.  We will be soliciting experts to participate in the community discussion with our readers.  The best comments will be featured in a daily blog post.
To comment, you will need to log in.  This involves a simple registration process, and all of the information provided during the registration process will remain confidential.  Registration is not required just to read the blog or community posts by other readers.
Of note, we will heavily moderate the community for civility and substance (in the sense that the comment has to be substantive, not that we have to agree with it).  We will delete comments and ban commenters when they fail to meet our standards.  Our goal is not to limit or to manipulate the debate.  But we will aggressively control its tenor and ensure that its quality is high.  By "high" quality, we don't mean that the comments have to be lawyerly or contain detailed legal analysis.  Rather, they have to contribute to the discussion in some fashion, even if by asking further questions.  We hope many commenters will be non-lawyers.
We feel that our heavy moderation policy is essential.  Comments by readers reflect on us.  Many blogs either have eliminated comments or hide them by default because they are so often nasty and ignorant (particularly when submitted anonymously).  We won't permit that kind of discourse on our site.  Conversely, a vibrant and smart community can reflect very well on us and add considerably to public discussion of issues related to the Court.  It will be hard, but if we can create a tradition of high-quality and thoughtful dialogue, we will have accomplished a lot.
When the community is ready to launch, we'll have more details.
Although not technically a new feature, we plan to expand our multimedia content.  So expect to see us offering more videos and podcasts.
In terms of the website's form and style, we have moved much of the content that used to appear on the main page to separate pages.  So the lists of Merits Cases and Petitions, as well as our Plain English posts (which will still also appear on the blog), have their own separate pages.  Regularly updated statistics are presented on a separate page as well, rather than just in a window at the bottom of the blog.
The top of every page now has a navigation bar with links to the principal sections of the site.  Then, below the SCOTUSblog banner, we highlight three "featured" pieces of content – for example, major blog posts.
The blog itself returns to the traditional "scroll" format that we had eliminated in the last redesign.  We've gotten rid of the "featured" and "other" sections, and we no longer provide only a short squib of the post.  You can scroll down through the page to see a significant chunk of every post.
We have redesigned the panel that runs down the right side of the page to present and summarize a variety of information.  The Calendar has been moved there, together with This Week at the Court.  Upcoming merits cases, recent decisions, and cert. petitions are all noted.  There are panels with summary statistics and recent tweets as well.  (We passed 10,000 Twitter followers last week.)
Other miscellaneous and technical information – for example, how to contact us and how to subscribe to our content by email or RSS feed – is now on a separate Administration page.
In a few days, we will post a survey to get your reactions to the new site.  Last year, we made a lot of changes in response to your suggestions regarding the previous redesign.  No doubt, the same will be true this year.  We appreciate you taking the time to contribute your thoughts.
Special thanks goes to Harvard 3L Matt Scarola, who – in addition to tremendous legal work with our firm this summer – was heavily involved in the design and implementation of the new version of the site, after having done the principal programming for the last version during his 1L summer.
We hope you like what we've done.