Friday round-up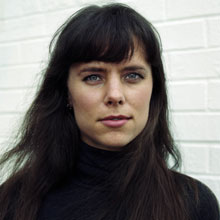 on Apr 22, 2011
at 10:50 am
Coverage of this week's arguments, orders, and decisions continues.  After Tuesday's oral argument in American Electric Power Inc. v. Connecticut, the WSJ Law Blog's Jess Bravin noted that three of the main players in the argument – Acting Solicitor General Neal Katyal, who argued on behalf of the federal government, Peter Keisler, who argued for American Electric, and Chief Justice John Roberts – last met in a courtroom in April 2005, for oral arguments before the D.C. Circuit in Hamdan v. Rumsfeld.  This week, however, the three all appeared to be on the same side – an alignment that "would have been hard to predict" five years ago.  At the Cockle Bur, Shon Hopwood also covers the argument in American Electric.
Coverage of Wednesday's decision in Sossamon v. Texas, which Amanda covered in yesterday's round-up, also continues. Tony Mauro at the First Amendment Center and John Council at Texas Lawyer, have both written about the Court's six-to-two decision in favor of Texas. [Disclosure:  Goldstein, Howe & Russell represented petitioner Harvey Sossamon in the case.]
Yesterday the federal government filed a cert. petition in which it asked the Court to review two Second Circuit decisions invalidating the FCC's indecency policy as "impermissibly vague." One of the cases at issue involved the use of expletives at live awards shows, while the other involved brief nudity in a 2003 episode of "NYPD Blue." In the petition, Acting Solicitor General Neal Katyal argues that the decisions have "stripped the FCC of its ability to police the airwaves."  At SCOTUSblog, Lyle Denniston reports on the recent developments and links to the government's cert. petition. Greg Stohr at Bloomberg News and Amy Schatz at the Wall Street Journal also have coverage, as does the Associated Press.
Jurist, the Deseret News and Salt Lake Tribune all have coverage of a recent petition filed by the Utah Highway Patrol asking the Court to review the question whether crosses placed next to highways in memory of deceased state troopers constitutes an unconstitutional government endorsement of religion.  The Tenth Circuit ruled in favor of the atheist group that challenged the placement of the crosses.
Briefly:
The San Jose Mercury News talks with Betty Dukes, one of the named plaintiffs in Wal-Mart v. Dukes, the gender-discrimination class-action suit in which the Court heard oral argument last month.
Between now and oral argument next Monday, the Conglomerate Blog is hosting a virtual roundtable on Erica P. John Fund v. Halliburton.
At Lawfare, Benjamin Witte reprints reflections by Sabin Willett, who represented the Uighurs in Kiyemba v. Obama, on that case.  The Court denied the Uighurs' petition for certiorari on Monday.