Wednesday round-up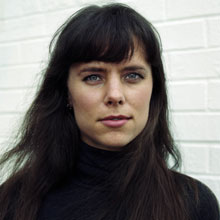 on Nov 17, 2010
at 10:00 am
In an opinion piece for the Los Angeles Times on Schwarzenegger v. EMA, Barry McDonald urges the Court to "rethink its approach" to content-based regulations of speech, "allowing state and local governments more latitude to make reasoned determinations that certain types of speech pose a heightened risk of harm."  (Thanks to Howard Bashman for the link). In other news about cases from this Term, the National Law Journal interviews Elizabeth Wydra of the Constitutional Accountability Center about two of this Term's federal preemption cases, AT&T Mobility v. Concepcion and Williamson v. Mazda Motor. At his Sentencing Law and Policy Blog, Doug Berman suggests that Monday's decision in Abbott v. United States may be helpful to defendants arguing that the provisions regarding sentences for crack cocaine in the new Fair Sentencing Act should apply to pending cases.
Justice Breyer continues his book tour.  As Erik Schelzig reports for the Associated Press, yesterday the Justice spoke to students at Vanderbilt Law School students about – among other things — his book and Facebook, telling the students that the Court must adapt to new technology.  Nashville Public Radio also covered the visit.
Last Term's decision in Skilling v. United States, in which the Court limited the scope of the "honest services" statute, is in the news again. In light of the Skilling decision, federal prosecutors are seeking a new trial for former New York State Senator Joseph Bruno, who was convicted under the more sweeping definition of honest services. The Associated Press (via the Wall Street Journal) and the New York Times have the story.