Friday round-up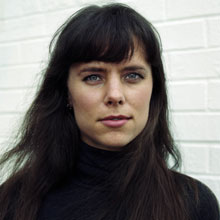 on Oct 29, 2010
at 10:14 am
On Tuesday, the Court will hear arguments in Schwarzenegger v. Entertainment Merchants Association. At issue in the case is whether a California law restricting the sale of violent video games to minors violates the First Amendment. The November issue of the ABA Journal magazine features Mark Walsh's analysis of the case, while at the Wall Street Journal Law Blog, Ashby Jones also previews the case and discusses whether violent video games are "uniquely harmful" – as Zackery Morazzini, who will argue for California on Tuesday, contends they are. Jones also links to USA Today, where Joan Biskupic previews the case and provides an extensive look at the content of some of the video games at issue. In an opinion piece for USA Today, James Steyer argues that the law at issue provides "a common sense solution that puts a parent or adult in charge of the decision making process, instead of an industry just protecting its profits."
Steven Lubet has an opinion piece in the Chicago Tribune predicting that if – as expected — challenges to health care reform reach the Court, the Court will move into uncharted territory concerning its recusal process because of Virginia Thomas's involvement in opposing the legislation. Lubet argues that – contrary to the Court's current practices – the other eight Justices should participate in the decision whether Justice Thomas should recuse himself, rather than leaving the decision to the Justice himself. Back at the WSJ Law Blog, Ashby Jones also takes up the issue of the Court's "Strange Recusal Process," agreeing that "Lubet's argument makes some sense:  the current rule seems completely ineffectual." At the ABA Journal, Debra Cassens Weiss summarizes Lubet's thoughts.
Briefly Noted:
Slate's Dahlia Lithwick discusses what she describes as the tension between the Justices' attendance at the Red Mass and the President's State of the Union address.   A local Green Bay, Wisconsin television station also has coverage of Green Bay's local Red Mass, which Justice Scalia attended as a special guest.
The ABA Journal's cover story in the November issue features David Mills, a solo practitioner who will argue his first case at the Court, Ortiz v. Jordan, on November 1.
At Slate's XX Factor, Dahlia Lithwick discusses the Court's order allowing the execution of Jeffrey Landrigan to go forward over the dissents of Justices Ginsburg, Breyer, Sotomayor, and Kagan.  (Lyle discussed the order in detail on Wednesday.)  Lithwick observes "[j]ust to be clear, . . . Supreme Court justices may not properly cite to foreign law in death penalty cases but have no problem at all with the use of foreign lethal injection drugs for executions."  The New York Times Editorial Board also covers Landrigan's case in its Opinion Pages.
At the Wall Street Journal, David Rivkin and Andrew Grossman have an opinion piece regarding retired Justice O'Connor's "robo-call" to Nevada voters.
At How Appealing, Howard Bashman collects coverage of the letter written by Professor Larry Tribe to President Obama shortly after Justice David Souter announced his retirement in 2009.