Elena Kagan and the Nomination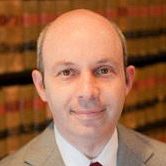 on May 9, 2010
at 11:53 pm
For our existing readers who may have missed some of the pieces, as well as new readers, here are the four pieces we've done that I would read about the nomination, in the order in which they were published:
1.  On February 23, I wrote explaining that Justice Stevens would retire, Justice Ginsburg would not, and the President would nominate Elena Kagan to fill the Stevens seat.  Most of the post is devoted to discussing why the President would choose her over other candidates.
2.  After Stevens' retirement, on April 27, I returned to the selection, explaining that I continued to believe that the President would select Kagan, albeit for reasons that had less to do with electoral politics than was true in February.
3.  On Saturday, we published a very extensive piece on Kagan, discussing both her professional history and claims made for and against her, as well as the breakdown of likely votes in the confirmation process.
4. Earlier this evening, before the announcement leaked, I discussed at length both the likely confirmation process and the substance of the ten principal issues that will be debated by her defenders and opponents.