Grokster Event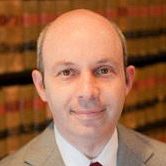 on Jul 6, 2005
at 7:37 am
The D.C. Bar will be holding a panel on Grokster today:
DISTRICT OF COLUMBIA BAR
Arts, Entertainment, Media and Sports Law Section
Intellectual Property Law Section
Copyright Society of the USA, Washington, DC Chapter
Washington Area Lawyers for the Arts
Present a Luncheon Program
File Sharing and Copyright Infringement after MGM Studios v. Grokster
A panel of advocates and observers will discuss the US Supreme Court's decision in one of the most closely watched cases of the 2004-05 term.
Speakers:
Jonathan Band, Jonathan Band PLLC
David O. Carson, General Counsel, United States Copyright Office
Adam Eisgrau, Executive Director, P2P United
Michael P. O'Leary, Vice President and Sr. Counsel, Motion Picture Association of America
Thomas J. Perrelli, Partner, Jenner & Block LLP
Gigi B. Sohn, President, Public Knowledge.
Moderator: Preeta D. Bansal, Skadden, Arps, Slate, Meagher & Flom LLP
Date: Wednesday, July 6, 2005
Time: 12:00 pm – 2:00 pm (Luncheon and Program)
Location: D.C. Bar Conference Center, B-1 Level, 1250 H Street NW (Metro Center)
Cost: $20.00 Section Members and Subscribers
$30.00 Non-Section Members
$20.00 Law Students