OPINION ANALYSIS
Court upholds state corporate registration law in major personal jurisdiction case

on Jun 27, 2023
at 4:33 pm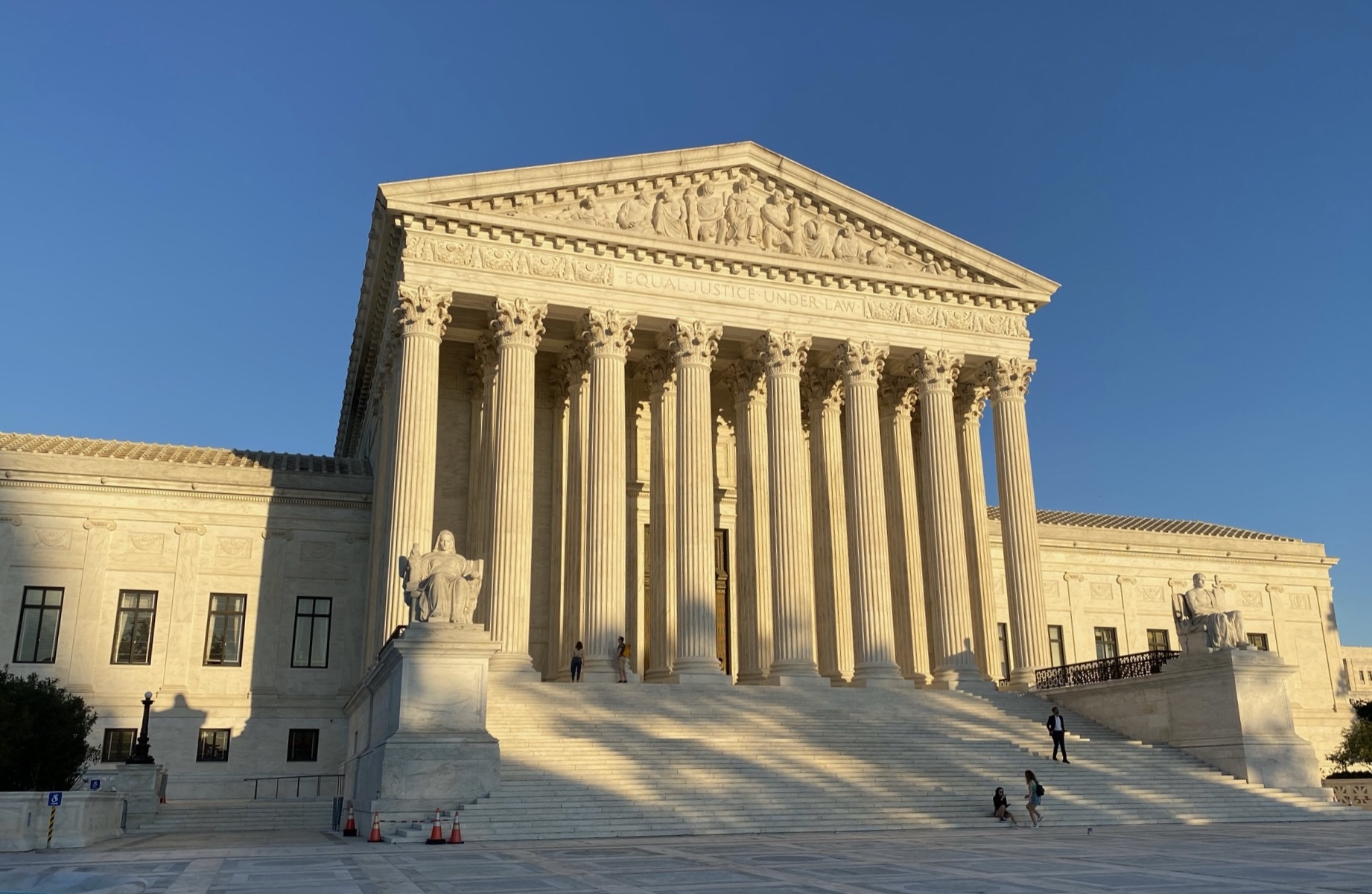 The justices narrowly rejected a challenge to the constitutionality of a Pennsylvania law that allows any company doing business in the state to be sued there – even if the corporation is not headquartered in Pennsylvania and the conduct at the center of the lawsuit occurred somewhere else. It was a major decision in personal jurisdiction – a court's power to hear a lawsuit against a particular defendant. The court's ruling creates the possibility that, if other states pass similar laws, corporations may be sued for all types of claims in many or all of the states where they do business.
Justice Neil Gorsuch wrote for a five-justice majority that included Justices Clarence Thomas, Samuel Alito, Sonia Sotomayor, and Ketanji Brown Jackson. Justice Amy Coney Barrett dissented, in an opinion joined by Chief Justice John Roberts and Justices Elena Kagan and Brett Kavanaugh.
The plaintiff in the case was Robert Mallory, a Virginia man who worked for Norfolk Southern, a Virginia-based railroad, in Virginia and Ohio. After Mallory was diagnosed with colon cancer, he went to court in Pennsylvania and argued that he had been exposed to asbestos and other toxic chemicals while working for Norfolk Southern.
Norfolk Southern was required to register with the state as a condition of doing business there. Under Pennsylvania law, that registration gives Pennsylvania courts general jurisdiction over Norfolk Southern and any other company that register to do business in the state.
Norfolk Southern urged the state court to throw out Mallory's lawsuit. It argued that the Pennsylvania scheme violates the 14th Amendment's due process clause, which guarantees fair treatment by the government, by giving state courts jurisdiction over out-of-state corporations in all circumstances. The lower courts agreed, but on Tuesday the Supreme Court reversed.
In the majority's view, the case was squarely controlled by the Supreme Court's 1917 decision in Pennsylvania Fire Insurance Co. of Philadelphia v. Gold Issue Mining & Milling Co., in which the court upheld a similar Missouri law.
Norfolk Southern had urged the court to overrule Pennsylvania Fire. It argued that a decision from 1945, International Shoe Co. v. Washington, had "seriously undermined" the "foundations" of Pennsylvania Fire. In particular, Norfolk Southern had argued, the court's decision in International Shoe had made clear that the due process clause only allows two types of personal jurisdiction over corporations: lawsuits relating to a corporation's activities in the state where the lawsuit is filed; and lawsuits in states where the corporation is incorporated or has its principal place of business.
Gorsuch rejected Norfolk Southern's reading of International Shoe as undermining Pennsylvania Fire. Rather, he wrote, "[t]he two precedents sit comfortably side by side." International Shoe did not rule out all other bases for personal jurisdiction, Gorsuch explained, but instead "stake[d] out an additional road to jurisdiction over out-of-state corporations." "Pennsylvania Fire held that an out-of-state corporation that has consented to in-state suits in order to do business in the forum is susceptible to suits there. International Shoe held that an out-of-state corporation that has not consented to in-state suits may also be susceptible to claims in the forum State based on 'the quality and nature of [its] activity' in the forum," Gorsuch explained.
"Not every case," Gorsuch concluded, "poses a new question. This case poses a very old question indeed — one this Court resolved more than a century ago in Pennsylvania Fire. Because that decision remains the law," Gorsuch continued, the state supreme court's decision in Norfolk Southern's favor "is vacated, and the case is remanded" to the state courts for another look.
In a brief concurring opinion, Jackson noted that the court's 1982 opinion in Insurance Corp. of Ireland v. Compagnie des Bauxites de Guinee makes clear that personal jurisdiction is a right that can be waived. Because "Norfolk Southern waived that right by choosing to register as a foreign corporation in the circumstances presented in this case," Jackson wrote, she saw no due process problems with the Pennsylvania law.
Alito agreed with Gorsuch that Pennsylvania's registration requirement does not violate the due process clause. However, in his concurring opinion he suggested that the registration requirement could violate other provisions in the Constitution, such as the dormant commerce clause – that is, the idea that the Constitution's delegation of power over interstate commerce to Congress bars states from passing laws that discriminate against that commerce. Because only the due process question was before the justices in this case, Alito agreed that the Pennsylvania Supreme Court's decision should be invalidated and the case sent back to the state courts.
In an 18-page dissent, Barrett lamented that Tuesday's decision "flies in the face" of 75 years' worth of precedent holding that the due process clause bars state courts from asserting personal jurisdiction over out-of-state defendants based solely on their business activities in the state.
The majority's ruling, Barrett suggested, created a workaround for "this settled rule": States simply have to impose a registration requirement like Pennsylvania's. Then any company that does business in the state can be sued there, regardless of whether it has any connections to the state.
"Such an approach," Barrett contended, "does not formally overrule our traditional" approach to jurisdiction, which looks to a defendant's contacts with the state in which it is sued, "but it might as well. By relabeling their long-arm statutes," she wrote, "States may now manufacture 'consent' to personal jurisdiction."
This article was originally published at Howe on the Court.