CASE PREVIEW
Two Russian citizens face off at Supreme Court in international racketeering dispute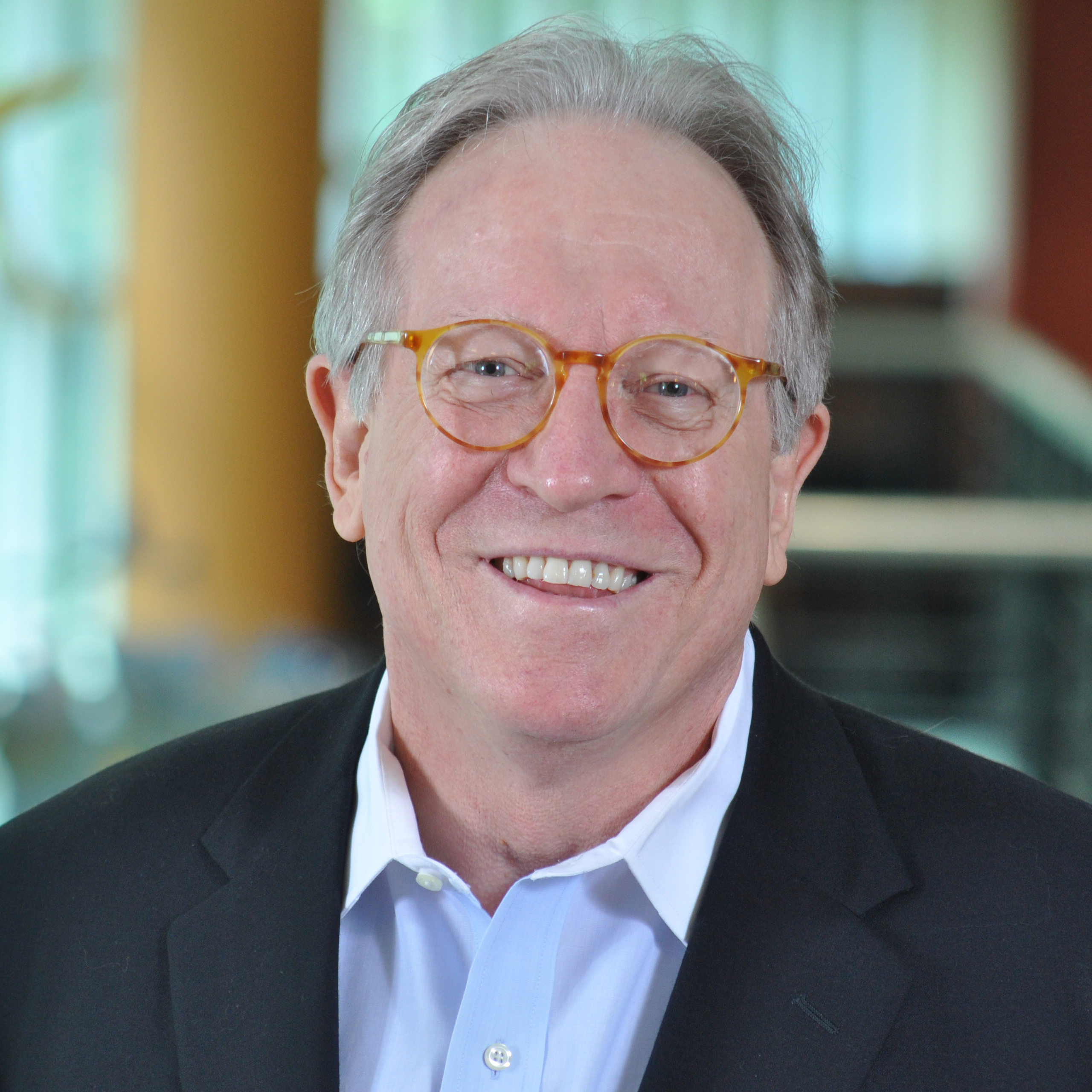 on Apr 21, 2023
at 4:26 pm

Tuesday's arguments in two consolidated cases, Yegiazaryan v. Smagin and CMB Monaco v. Smagin, combine technical issues of statutory interpretation with a case history that could be a tale of international financial crimes concocted by John le Carré or Robert Ludlum, or a chapter in one of Bill Browder's recent books about Vladimir Putin's Russia.
The issue before the court is deceptively straightforward: Does Vitaly Smagin, a Russian citizen and resident, have a legal right to bring a civil Racketeer Influenced and Corrupt Organizations Act action against Ashot Yegiazaryan a Russian citizen who moved to California more than a decade ago, based on actions related to enforcement of a foreign arbitration award?
The question presented is complicated by facts that make this an unusual civil RICO lawsuit: Both Smagin and Yegiazaryan are Russian citizens; Smagin's original claims were based on alleged frauds in Russia that do not violate the U.S. RICO statute; Yegiazaryan's alleged RICO crimes were committed to prevent Smagin from enforcing a British arbitration award in the United States.
Background
To understand the claims before the court, it is helpful to review the byzantine factual and procedural history of this litigation. Space limitations require that only a partial narrative of that history is possible.
Smagin claims that between 2003 and 2009, Yegiazaryan and others defrauded Smagin of his shares in a joint real estate venture in Moscow. After Yegiazaryan and his brother, Artem, were indicated in Russia for that fraud in 2010, the two men fled to California, where they live in a Beverly Hills home owned by Yegiazaryan's cousin.
In 2010, Smagin began arbitration proceedings in London against Yegiazaryan. In November 2014, the arbitration panel awarded Smagin $84 million – an amount that was later increased, with interest, to over $92 million.
Smagin then went to federal court in California to confirm and enforce the arbitration award. The district court entered a judgment pursuant to the Convention on the Recognition and Enforcement of Foreign Arbitral Awards, as well as a temporary protective order (later converted into a preliminary injunction) freezing Yegiazaryan 's assets in California. The order specifically referred to possible future funds Yegiazaryan might receive in an unrelated international arbitration dispute between Yegiazaryan and Suleymon Kerimov.
In May 2015, Yegiazaryan received an award of $198 million in his dispute with Kerimov. Smagin alleges that to avoid paying the arbitration award (as well as the California judgment) out of these proceeds, Yegiazaryan "create[d] a web of offshore entities and a complex ownership structure" to shelter the proceeds of his settlement with Kerimov out of the district court's jurisdiction.
Some of the conduct at the center of this case occurred outside the United States. Yegiazaryan received the $198 million arbitration award through his attorneys in London; established a trust, Alpha Trust, in Liechtenstein to hold those proceeds; and tried to hide the proceeds by purchasing a business incorporated in Nevis, establishing a Monaco bank account for the Nevis corporation, then moving the Alpha Trust funds into the Monaco bank account.
Other alleged acts involved entities and property in the United States. To prevent enforcement of the California judgment, Yegiazaryan and others allegedly used shell companies owned by members of the Yegiazaryan family to hide assets located in the United States. One shell company was allegedly created by his cousin but controlled by Yegiazaryan.
Smagin also claimed that Yegiazaryan arranged to have associates file fraudulent claims against Yegiazaryan in foreign jurisdictions to secure sham judgments designed to compete with the California judgment. In April 2020, the U.S. district court ordered Yegiazaryan and his associates to "immediately cease all actions in Nevis or any other jurisdiction that would prevent, hinder, or delay [Plaintiff's] ability to collect on the assets of the Alpha Trust." Three months later, the district court issued another order prohibiting Yegiazaryan from modifying either the Alpha Trust or other accounts without first obtaining the court's approval. In September 2020, the district court held Yegiazaryan in contempt for violating those two orders.
Smagin's civil RICO claim alleging harm to his property – the California judgment
In December 2020, Smagin filed a civil RICO complaint in district court alleging that these acts by Yegiazaryan and others had harmed his property, the California judgment, by delaying and preventing execution of the judgment.
RICO authorizes anyone whose business or property is injured by RICO violations to sue for civil damages. Congress created powerful incentives to bring private RICO actions by commanding that a successful plaintiff shall recover triplethe actual damages caused by the defendant's racketeering activities plus the costs of litigation, including reasonable attorneys' fees.
The district court dismissed Smagin's complaint on the ground that he had "fail[ed] to adequately plead a domestic injury in support of his two RICO claims." The U.S. Court of Appeals for the 9th Circuit reversed, holding that Smagin's case could go forward because he alleged a domestic injury within the meaning of the statute.
The 9th Circuit concluded that Yegiazaryan's actions to avoid satisfying the California judgment constituted a domestic injury to Smagin's property because the district court's judgment is an enforceable form of intangible property. To determine "where the California Judgment exists as property," the 9th Circuit determined that the test "for intangibles must be context-specific, embodying a common-sense appraisal of the requirements of justice and convenience in particular conditions."
Applying that standard, the court held that, "for purposes of standing under RICO, the California Judgment exists as property in California," and Yegiazaryan's alleged actions caused a domestic injury in California for a number of reasons, including that Smagin's rights under the California judgment exist only in California, where he can obtain both a writ of execution and discovery; Smagin obtained the judgment in California because Yegiazaryan lives there; the California judgment grants Smagin no rights in Russia and is not property there; many of the obstructive acts were carried out in California; and the schemes to obtain sham judgments against Yegiazaryan in other jurisdictions were intended to prevent enforcement of the California judgment.
This analysis follows from the Supreme Court's 2016 decision in RJR Nabisco, Inc. v. European Community, holding that the extraterritorial reach of the RICO statute "does not allow recovery for foreign injuries" and requires a civil RICO plaintiff to allege and prove a domestic injury to business or property.
In the same passage, the court noted in that case that "[t]he application of this rule in any given case will not always be self-evident, as disputes may arise as to whether a particular alleged injury is 'foreign" or "domestic.' But we need not concern ourselves with that question in this case." To decide Yegiazaryan v. Smagin, the court will need to address that question.
Since 2016, attempts to answer that question have produced a split among the courts of appeals. Two opinions are most relevant here. Yegiazaryan argues that this case should be resolved by following a 2018 decision by the U.S. Court of Appeals for the 7th Circuit holding that an injury to intangible property only occurs at the plaintiff's place of residence. If the court adopts this test, the case will likely be dismissed for lack of standing.
The 7th Circuit issued that opinion in a case filed by a Singapore shipping company against defendants who resided in Illinois and India, claiming (like Smagin) that the defendants committed racketeering acts to prevent enforcement of a judgment confirming a foreign arbitration award. The district court dismissed the claims and the 7th Circuit affirmed, holding that the plaintiff had failed to allege a domestic injury because the judgment was "intangible property." The 7th Circuit adopted a mechanical test, holding that "a party experiences or sustains injuries to its intangible property at its residence." Because the plaintiff was a foreign company, any injury to its intangible property is a foreign injury, even if that property was a judgment issued by a federal district court and enforceable here.
Unsurprisingly, Yegiazaryan urges the Supreme Court to adopt this test. If the location of the RICO injury to intangible property is his Russian residence, Smagin's RICO claims will likely be dismissed.
Smagin relies on the 9th Circuit's opinion, holding that he has RICO standing because his injury is domestic. He has suffered an injury to the California judgment proximately caused by the defendants' alleged racketeering crimes. If the Supreme Court affirms the decision below, Smagin should have standing to continue his lawsuit in California.