IN MEMORIAM
Court honors Justice John Paul Stevens at memorial service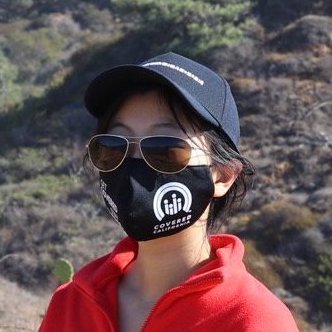 on May 3, 2022
at 6:54 pm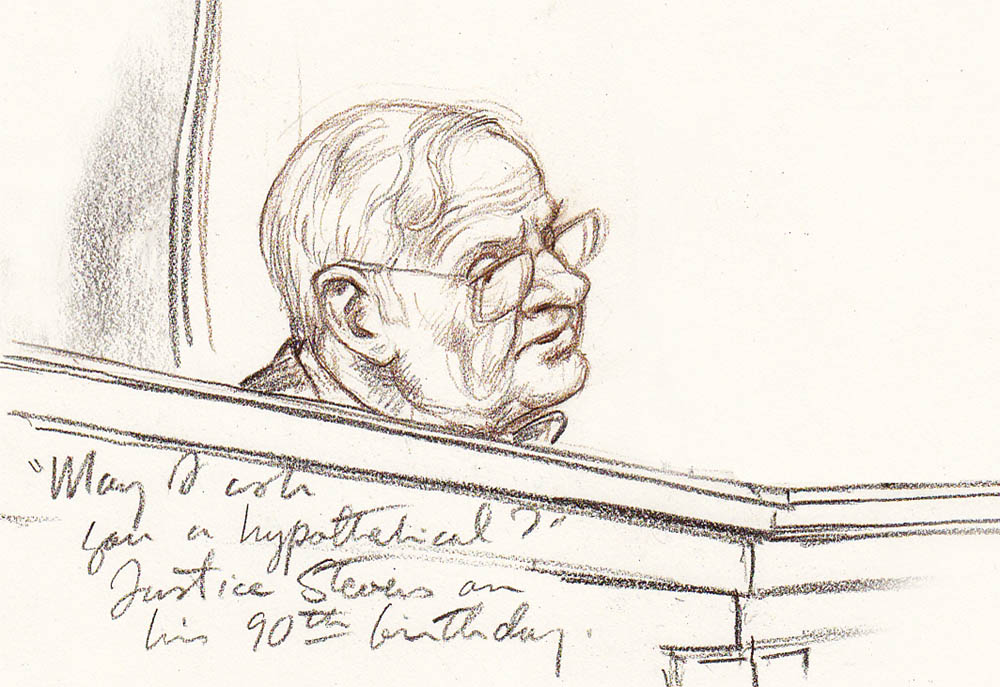 The Supreme Court held a special session on Monday to honor the late Justice John Paul Stevens, who died in 2019 at age 99.
Known by his clerks as a kind, humble, and "timeless" man, Stevens grew up during the Great Depression and went on to serve as a justice from 1975 to 2010.
Monday's memorial – long delayed due to the COVID-19 pandemic – brought together Stevens' family, friends, former colleagues, and the current justices. U.S. Solicitor General Elizabeth Prelogar gave opening remarks, followed by stories from several former clerks and Stevens' granddaughter that celebrated the justice's character. Three major themes tied the narratives together: Stevens' devotion to the protection of liberty, his humility, and his penchant for golf.
David Barron, the chief judge of the U.S. Court of Appeals for the 1st Circuit, kicked off the tributes by listing a few of the justice's accomplishments: "He was a war hero, a pilot, a superstar law student, an accomplished tennis player, and – I can attest from personal observation – an average golfer." He was an "absurdly competent and productive person" who wrote more separate opinions than any other justice in the history of the court, Barron said. And he always wrote the first draft of each opinion, rather than relying on his clerks to produce first drafts.
Stevens "never lost his humble touch," said Damian Williams, the U.S. attorney for the Southern District of New York, and he asked his clerks for their thoughts because he "believed in us." Corinne Beckwith, a judge on the District of Columbia Court of Appeals, said that Stevens was "unwaveringly open-minded," and wanted to consider a range of views "including, for some reason, ours."
According to Eduardo Peñalver, president of Seattle University, Stevens had three great passions: fairness, "jousting with Justice Scalia," and, of course, golf. The three elements would meet in 2001 in PGA Tour, Inc. v. Martin, now one of the opinions for which Stevens is best known. The court ruled in favor of golfer Casey Martin, who had a circulatory condition that made it difficult to walk. Martin wanted to use a golf cart despite tour rules requiring golfers to walk between holes. Stevens concluded that the Americans with Disabilities Act required the tour to provide individualized determination and accommodation.
"I can imagine no case more perfectly designed to bring out the essential elements of Justice Stevens' approach to fairness and to judicial decision making," said Peñalver. "PGA v. Martin exemplified his passion for fairness, as well as his appreciation for context, his comfort with complexity, and his respect for the virtue of judgment."
Hannah Mullen, Stevens' granddaughter and a clinical fellow at Georgetown Law, fondly remembered her grandfather as "the world's best grandpa." He built sandcastles and played Scrabble, but also "asked what I thought and listened, even though I knew so little," Mullen said. His attention to detail was "a form of love." Not only did Stevens read Mullen's 30,000-word college thesis – he then proceeded to tell her why she was wrong.
In addition to noting the legacy Stevens left behind in his public interest fellowship program, Skip Paul, a senior adviser at an investment banking firm who clerked for Stevens during his first term at the Supreme Court, corrected the record about the justice's golf abilities. "The last game I played with Justice Stevens," he said, "was by far the best game, the best performance by a golfer at the age of 99 that I've ever seen."
Barron revised his earlier statement. "Let the record reflect that he was a better-than-average golfer."