Courtroom access: Before abortion argument, mixed feelings about line-standers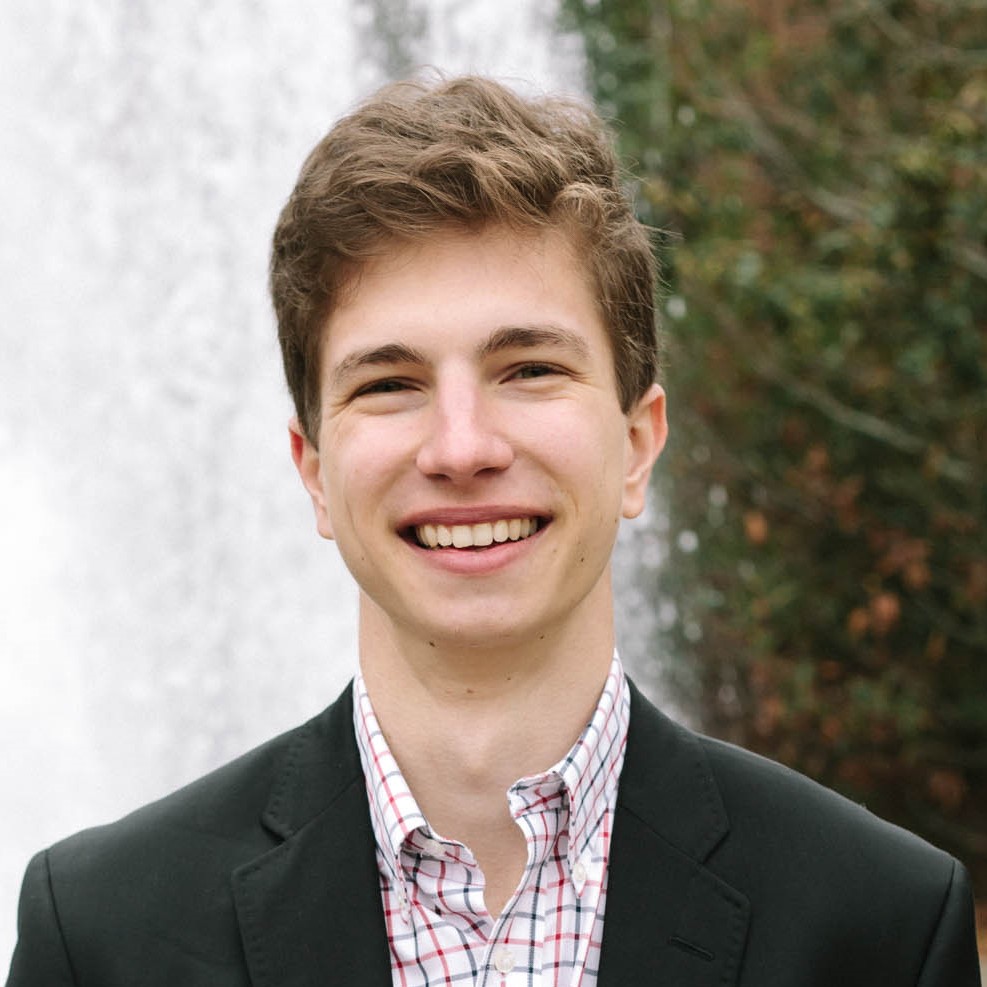 on Apr 24, 2020
at 4:56 pm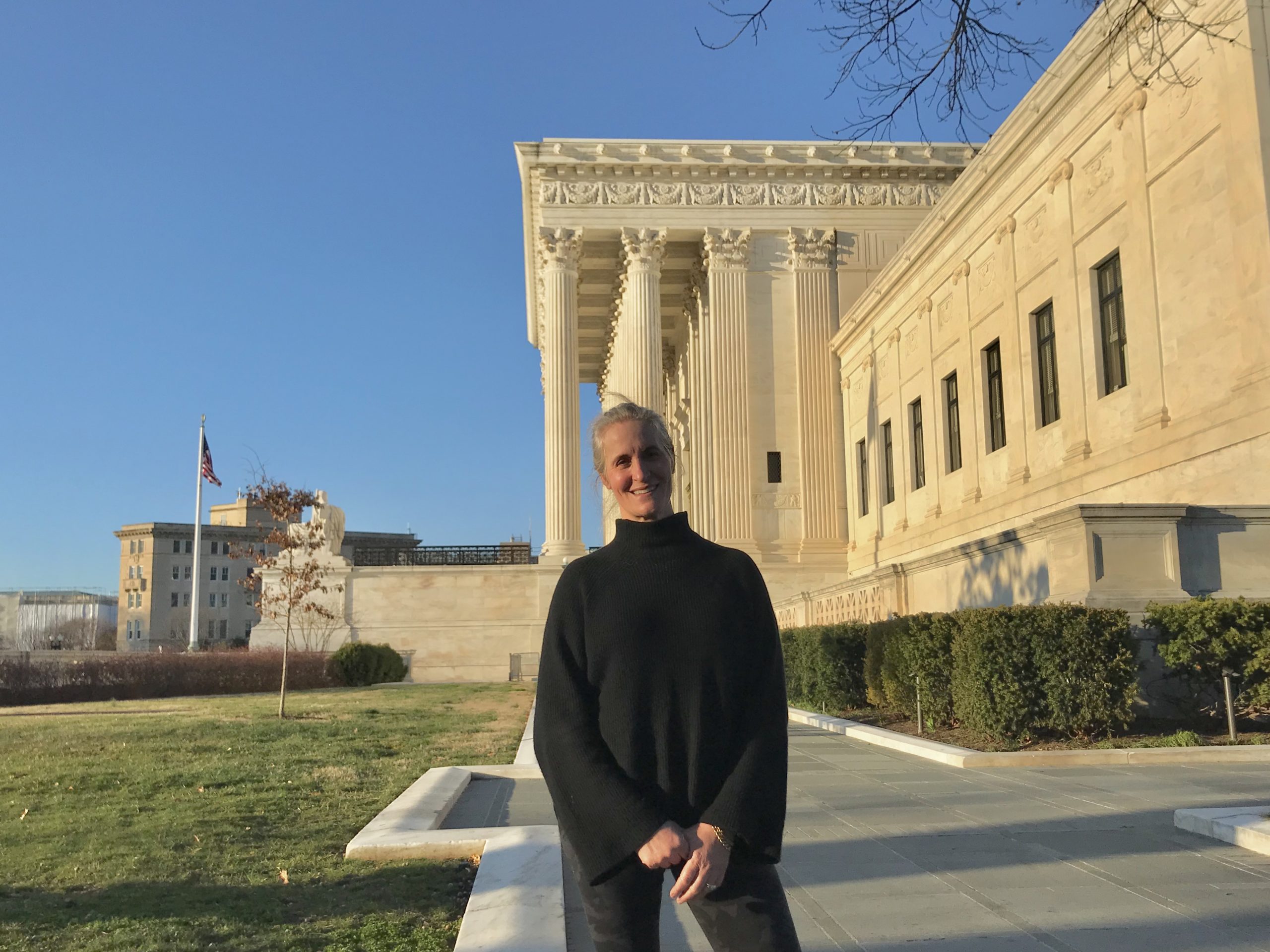 Editor's note: On April 13, the Supreme Court announced that it would conduct 10 oral arguments via telephone conference on several days in May in cases whose oral argument dates had been postponed due to the COVID-19 pandemic, and that it would make an audio feed available to the public through a media pool, providing real-time audio of oral arguments for the first time in its history.
The practice of paying line-standers to hold spots in line for those 50 coveted seats inside the Supreme Court is often met with ire and scorn. Some say the service, only available to those who can afford it, diminishes the effort many people willingly put in to witness a historic argument or opinion announcement in person. But there is room for nuance.
Kate Banfield was a 19-year-old living in Texas when she had an abortion. "It was fully my choice," Kate says. "I was able to work extra shifts as a waitress and make the money I needed [to] go about it on my own."
In 2016, the Supreme Court heard a challenge to a Texas law requiring doctors who perform abortions to have admitting privileges at a nearby hospital. Kate had long since moved to California, where she now lives with her 18- and 22-year-old daughters. She "started to realize" that if her daughters were still in Texas and "they had the same experience I had at 19, their access would be dramatically limited" if the law were upheld, "even if they were in a big city like Dallas."
Kate decided to get involved. She added her name to an amicus brief filed in support of those challenging the Texas law on behalf of women who had undergone abortions and wanted to tell their stories. "It was something I thought a lot about," Kate says. "Ultimately, [it] was a really important experience for me." After joining the brief, Kate traveled to Washington "and slept in front of the court" with her best friend from college "so that we could get in to hear the oral argument." That June, the court struck down the Texas law 5-4 in Whole Woman's Health v. Hellerstedt.
This term, the court took up a challenge to a similar admitting-privileges law in Louisiana in June Medical Services v. Russo. In March, Kate returned to 1 First Street, this time with her younger daughter, to see the justices debate the issue again in person.
"Because I did this in" 2016, Kate explains, "I had a little bit of background information" on when to get in line in order to guarantee a spot for the high-profile argument. She admits that she had a "cheat," though: "I found out about line-standers."
"We did 24 hours through the night the last go-around" in person at the court, Kate remembers. While outside the court, she encountered the man who runs a line-standing company. After the previous night on the sidewalk, she and her friend shelled out for line-standers on the final night so they could sleep before the morning's oral argument.
This time, she viewed the service as an insurance policy. "I live in California," Kate observes. "That's a big trip, it's a lot of money, it's a lot of time." She "worried about doing all of that and then not being able to get in" despite her knowledge from attending the Whole Woman's Health argument. Because she felt the experience for her daughter "was going to be more meaningful if we physically put in a lot of our own time," Kate enlisted only limited help from her line-standing contact, who "was willing to strategize and give us a sense of when we should be there to ensure that we would get a spot in the top 50."
The strategy worked – to a point. June Medical Services was argued on a Wednesday. Kate planned to arrive at the court at 7:00 on Monday night, "which we had thought would be very early" based on advice from her line-standing contact. When she checked in on Monday morning, however, her informant told her there were already 20 people in line.
Luckily, Kate and her daughter were already in Washington, so they hurried to the court. "We subsequently figured out once we got here that the first 20 people seemed to all be paid line-standers," she relates. As it turned out, hardly anyone else showed up until Tuesday morning. "Pretty much all of us could have avoided staying over [Monday] night," Kate says. But she doesn't regret it:
I had a great, hilarious night with my daughter, who's 18 – a senior in high school. We didn't have necessarily the most appropriate gear. We were wrapped like a burrito in a tarp. She slept soundly because she's 18, and I stared at the top of the tarp and had condensation just – you know. It's funny … but life is made great by moments like that. When you're doing something that you feel committed to, it feels like you've got pay in a little bit. Just writing a check to someone I don't think would've had the same value.
Kate recognizes the tension between line-standing and the fairness of the process. "Having benefited from [line-standing]," Kate relates, "it feels wrong to say 'you know, oh, they should do away with it,' but it does disrupt what I think is in truth a fair process." She believes that the current regime, in which seats are secured by "whoever's willing to put in" the time with the added "financial piece" available to those who can pay, is simultaneously a "form of democratic behavior" and a system that "speaks to capitalism."
Another realization from her 2016 journey to the court influences Kate's view. That go-around, she noticed that "a few women who were older" and "wouldn't have been able to sleep out" also paid line-standers. Kate thinks those women "had very legitimate reasons to be in the court." "So, you know, it's a little hard."
Does Kate envision a better system? "I'm sure there could be some online process," she admits, but she continues that "the whole community-building aspect, siting out here and passing time, staring at the Capitol, enduring the weather – I don't know. There's something nuts and bolts about it. There's good in it."