Tuesday round-up

on Jan 7, 2020
at 6:53 am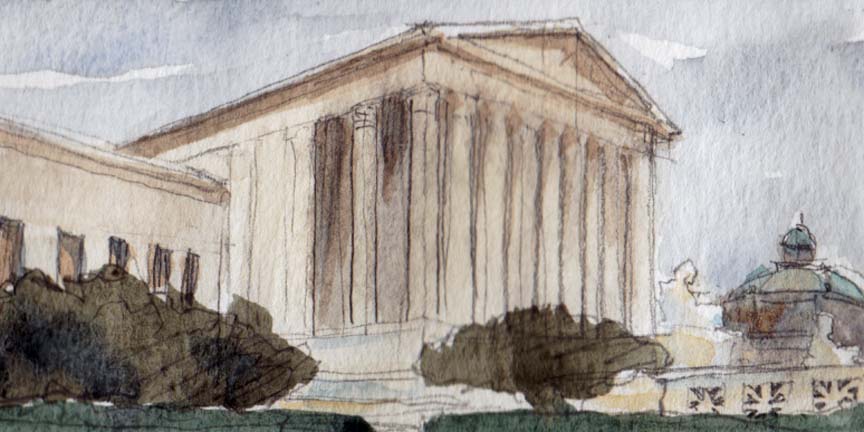 Briefly:
According to Parker Yesko at APM Reports, "Doug Evans, the Mississippi district attorney who has tried Curtis Flowers six times for the same crime, has asked to be removed from the case," in the wake of a Supreme Court decision last term that "vacated the conviction from Flowers' sixth trial, in 2010, finding that Evans had discriminated on the basis of race during jury selection."
Kimberly Robinson reports at Bloomberg Law that "[f]riends of a charity tied to the Koch brothers are flooding the U.S. Supreme Court with briefs that they hope will help convince the justices to nix a California law targeting donors," urging the court in 22 separate submissions to review Americans for Prosperity v. Becerra, a challenge to the state's "requirement that non-profit charities disclose their largest donors to state officials to assist them in investigating fraud."
At the Daily Caller, Kevin Daley reports that "[t]wo lawyers have asked the Supreme Court to declare" the requirement that attorneys "join a bar association and pay membership fees as a condition of practicing law," "called the 'integrated bar,' unconstitutional on First Amendment grounds," in Jarchow v. State Bar of Wisconsin.
We rely on our readers to send us links for our round-up. If you have or know of a recent (published in the last two or three days) article, post, podcast or op-ed relating to the Supreme Court that you'd like us to consider for inclusion in the round-up, please send it to roundup [at] scotusblog.com. Thank you!