Argument analysis: Justices concerned about the practical impact of "defense preclusion"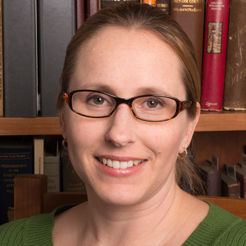 on Jan 14, 2020
at 1:39 pm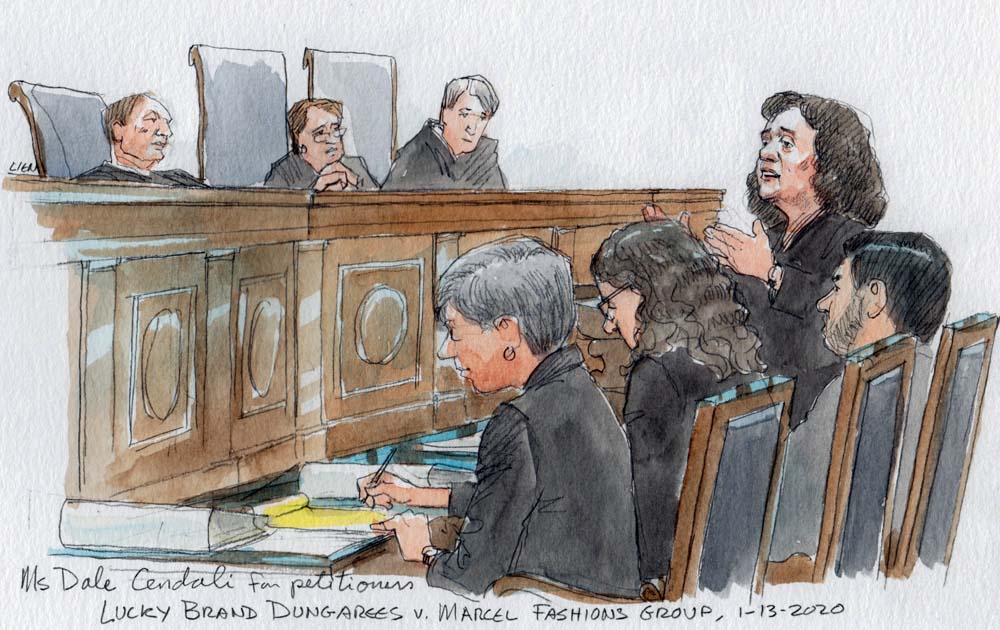 Res judicata, which includes both issue preclusion and claim preclusion, is a common-law doctrine meant to discourage repetitive litigation, preserve judicial resources and protect the finality of judgments. Although there are general principles that govern the applicability of res judicata, courts also consider the unique facts of a given case in deciding whether a party should be precluded from relitigating a particular claim or issue. During yesterday's oral argument in Lucky Brand Dungarees, Inc. v. Marcel Fashion Group, Inc., the justices seemed concerned both with what exactly had transpired in this litigation and with the potential impact of the lower court's decision on litigation more generally.
Lucky Brand Dungarees and Marcel Fashion Group are competitors in the apparel business that both own various trademarks related to the term "Lucky." For almost two decades now, the parties have been battling each other in court. The first lawsuit ended in a settlement with Lucky Brand agreeing to cease using certain marks and Marcel releasing certain claims. That release is at the heart of the current dispute, which asks whether Lucky Brand should be barred from raising the release as an affirmative defense even though the scope of the release was not actually litigated and resolved in the prior case between the parties. The U.S. Court of Appeals for the 2nd Circuit held that a novel aspect of res judicata known as defense preclusion barred Lucky Brand from raising the release, and the Supreme Court agreed to review that ruling.
Justice Ruth Bader Ginsburg kicked off the questioning by asking why Lucky Brand didn't pursue the release defense in the prior lawsuit. Dale Cendali, who argued on behalf of Lucky Brand, responded honestly that she didn't know, but speculated that the defense was abandoned because it would not have been dispositive, given that the marks at issue in the earlier case were different than in the current dispute. In other words, Cendali explained, defendants have to conduct a cost-benefit analysis and decide which defenses are worth pursuing and which are not. However, if the 2nd Circuit's decision stands, defendants won't be able to do that.
Following up on Cendali's point, Chief Justice John Roberts and others expressed serious reservations about a rule that would force defendants to assert every conceivable defense in the first litigation for fear of losing those defenses later. Roberts indicated that this was inefficient and would be especially problematic in trademark disputes, in which repeat litigation is common. Justice Stephen Breyer also seemed wary of the lower court's decision because of the dearth of prior caselaw addressing the concept of defense preclusion. Breyer said he didn't know where the 2nd Circuit had gotten the doctrine.
Another theme of the argument was asymmetry—the idea that claim preclusion would not prevent Marcel from pursuing this lawsuit despite the prior litigation between the parties, but defense preclusion would prevent Lucky Brand from raising the release defense. Several of the justices, including Justices Sonia Sotomayor and Neil Gorsuch, questioned Marcel's lawyer, Michael Kimberly, on this inconsistency. Kimberly initially argued that Marcel is not precluded because its claims accrued after the first lawsuit, whereas Lucky Brand's release defense was available and could have been raised earlier. But the justices pushed back, and Kimberly ultimately acknowledged that there are other differences between the suits—namely, that the "Get Lucky" mark is not at issue in the current litigation as it was in the past. This is significant because allowing defense preclusion when a plaintiff is merely alleging a continued course of identical conduct is quite different than allowing defense preclusion when a plaintiff asserts different claims.
Justice Elena Kagan suggested that if this lawsuit actually involves a different set of claims, a "narrow and easy" resolution to the case might be available. The justices could avoid making a sweeping decision about the availability of defense preclusion, and instead reverse the 2nd Circuit on the ground that defense preclusion is improper in this case because Marcel asserted new claims and Lucky Brand should have a full and fair opportunity to respond. This seems like a reasonable approach, but only time will tell how the justices will decide.
Editor's note: Analysis based on transcript of oral argument.