Symposium: The Second Amendment permits premises handgun licenses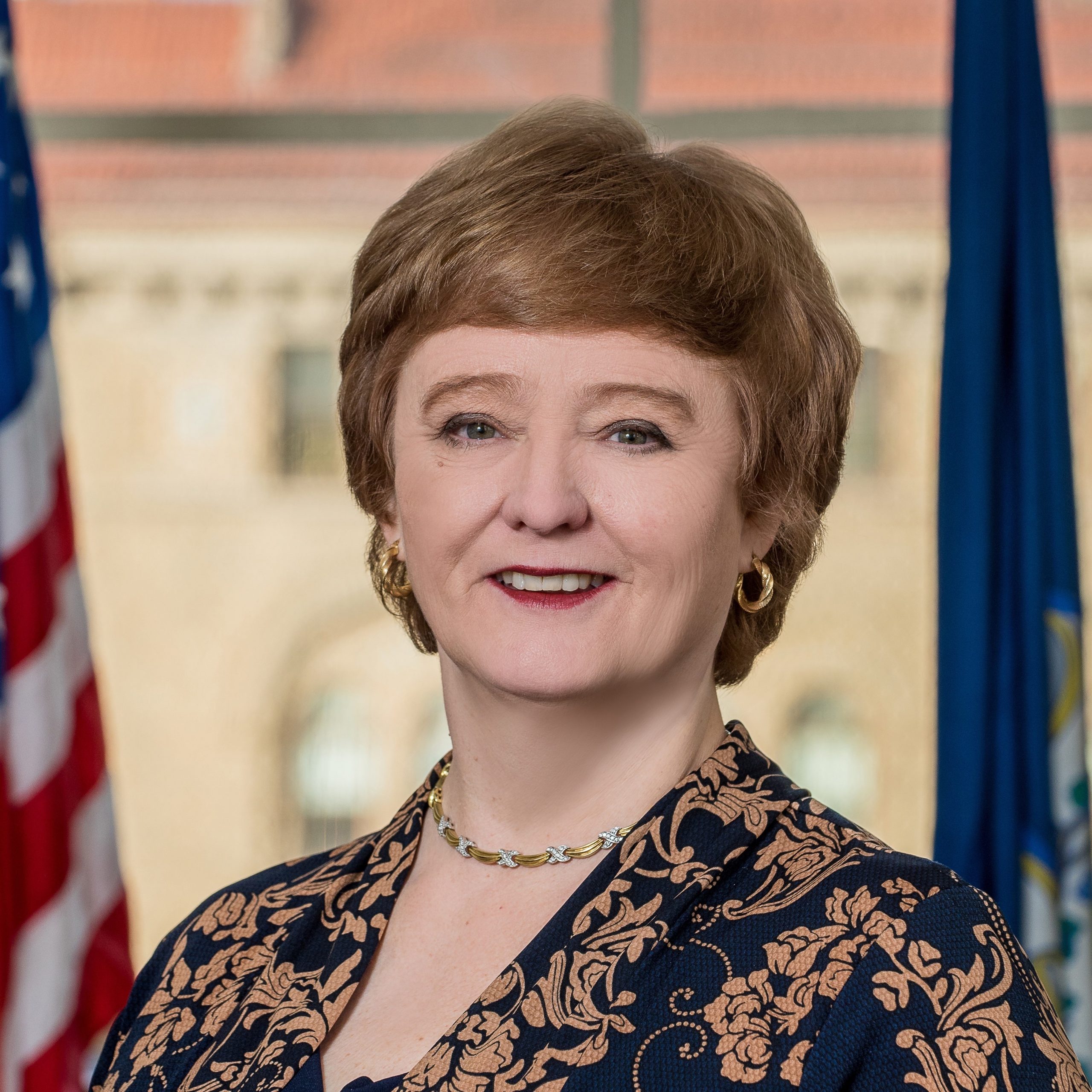 on Nov 21, 2019
at 10:06 am
Clare Kindall is the Solicitor General for the state of Connecticut. Connecticut joined a multi-state amicus brief filed in support of the respondents in New York State Rifle & Pistol Association v. City of New York. While in accord with the filed brief, the views expressed here are entirely her own.
On December 2, 2019, the U.S. Supreme Court will hear oral argument in New York State Rifle & Pistol Association v. City of New York. The petitioners are challenging a requirement previously included in handgun-licensing rules issued by New York City. Both the federal district court and the U.S. Court of Appeals for the 2nd Circuit held that the former requirement, which has been reversed and amended by state statute and municipal regulation, did not violate the Constitution. The Supreme Court granted a petition for certiorari, with the question presented as:
Whether the City's ban on transporting a licensed, locked, and unloaded handgun to a home or shooting range outside city limits is consistent with the Second Amendment, the Commerce Clause, and the constitutional right to travel.
Because the Second Amendment protects homes and businesses and does not require all handgun licenses to be carry-in-public licenses, the court should uphold the 2nd Circuit's decision and find that the former New York City requirement for its premises handgun licenses did not violate the Constitution.
Under New York state law, a handgun owner is required to have a license to possess a handgun. New York has two types of handgun licenses, a premises license and a concealed-carry license. The premises license allows handgun possession in a home or business. The concealed-carry license allows the holder to carry a concealed handgun in public. In addition to the 20,000 active New York City licenses for rifles and shotguns, there are over 40,000 active handgun-license holders in the city, most of whom have a premises license.
Under the former regulation, the city issued a "transport rule" for its premises-license holders, permitting handgun possession at home and at a place of business, and allowing possession outside the premises under two circumstances. First, the premises-license holder could transport their licensed handgun within the city to an authorized shooting range for training. There are seven authorized target-shooting ranges in New York City, with at least one in each borough. Second, the premises-license holder could obtain permission from the city police department to transport the handgun out of the city for hunting purposes. Under both exceptions, the premises-license holder is required to transport the handgun in a locked container, unloaded and separate from the ammunition. The case only challenges the city's former transport rules for premises handgun licenses.
Although the petitioners have presented three separate constitutional challenges to New York City's former transport rule for premises-license holders, the true battleground of this case lies in the Second Amendment. The Supreme Court has addressed Second Amendment claims twice in the past decade in cases involving large-city handgun bans, in District of Columbia v. Heller and McDonald v. City of Chicago. In these cases, both Washington, D.C., and Chicago had banned handgun possession entirely. In a 5-4 decision, the court in Heller held that the Second Amendment grants an individual right to keep and bear arms, and thus D.C. could neither ban handgun possession nor require that lawful guns in the home be inoperable for immediate self-defense. In another 5-4 decision, the court in McDonald held that Chicago's handgun ban violated both the Second and 14th Amendments, and that the Second Amendment is fully applicable to the states through the 14th Amendment.
Clearly, under Heller and McDonald, total bans on handgun possession run afoul of the Second Amendment. However, it is equally clear that states and cities may license handgun possession. Eight of the nine justices in McDonald specifically stressed the role of state and local innovation in addressing the formidable issue of gun violence. In both Heller and McDonald, the court emphasized that Second Amendment rights are "not unlimited" and that handgun ownership can be licensed and regulated. The court expressly permitted common-sense gun regulation.
The case here challenges one small aspect of one of the two types of New York City handgun licenses: the restrictions on transport outside of the home or business for holders of premises-handgun licenses. If taken to its extreme, the petitioners' position effectively eliminates premises licenses and requires that all handgun licenses be converted to carry-in-public licenses. That is a perversion of the scope and purpose of the Second Amendment. Not everyone who lawfully possesses a handgun wants to carry in public.
The ability to license includes the ability to offer a more restricted version of a license. The two types of New York handgun licenses have different purposes and different requirements. To the extent a licensee wishes to carry in public, that licensee can pursue a carry-in-public license. There is no constitutional requirement that when a carry-in-public license is available, as it is in New York, the more restricted premises-only license must have all the same aspects as a carry-in-public license.
But what about ensuring handgun proficiency by facilitating training? The scope of that right is best understood by first considering how Chicago approached the issue. After the Heller and McDonald decisions, Chicago changed its outright ban to a premises-only licensing scheme. In order to obtain a Chicago premises license, an applicant was required to train on a handgun, but Chicago banned all shooting ranges within the city limits. The U.S. Court of Appeals for the 7th Circuit held in Ezell v. City of Chicago that included within the Second Amendment is the right to train with firearms, and Chicago's total ban on any shooting ranges within the city limits was unconstitutional.
By contrast, New York City's overall handgun regulatory scheme encompasses both a carry-in-public license and premises-only license. If a license holder wants to hold a concealed-carry permit, they can apply for one. Most license holders, however, simply want to protect their home or business. The city's scheme supports and encourages that purpose. It permits training with the same gun within city limits and training at any other facility with a rented firearm. What the city does not do is permit a premises-license holder to enjoy all the same benefits as a carry-in-public-license holder.
There is a devastating crisis of handgun violence in our country. In 2017, gun deaths reached their highest level in at least 40 years, with 39,773 deaths that year alone. An average of 36,000 Americans are killed by guns each year – nearly 100 per day. The public safety concerns presented by handguns are most urgent in urban areas – it is not surprising that the challenged gun-regulation cases have arisen from major cities (Washington, Chicago, New York City). Public safety is particularly a local issue, and major cities have legitimate concerns about the possession and transport of weapons within and across their boundaries. New York City rightly proffered that without the transport rule, the enforcement of premises licenses vis-à-vis carry licenses becomes impossible. The two different licenses serve different but equally valid purposes.
Because the transport rule has been reversed by state statute and city regulations, this case is moot. Nonetheless, it provides the court the opportunity to confirm standards to guide the lower courts when evaluating common-sense gun-safety regulations. What the court should not do, however, is eliminate licenses for people who simply want to possess handguns in their home or at their place of business, and require that all handgun permits be carry-in-public permits. That would be a perversion of the Second Amendment, with devastating consequences for our public safety.