Monday round-up

on Nov 19, 2018
at 7:10 am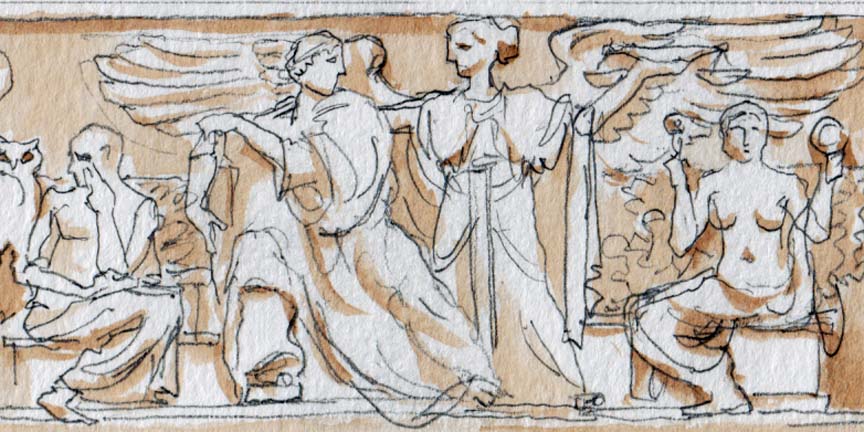 The Supreme Court added two cases to its docket on Friday, including In re Department of Commerce, et al., a dispute arising out of a challenge to the administration's decision to include a question about citizenship on the 2020 census form; the court scheduled oral argument in the case for February 19, 2019. Amy Howe covers the order list for this blog, in a post that was first published at Howe on the Court. At Bloomberg, Greg Stohr reports that "[t]he justices will consider the Trump administration's bid to limit the evidence that can be used in the challenge, which has been the subject of a trial in federal court in New York." Hansi Lo Wang reports at NPR that "[t]he high court will weigh whether Commerce Secretary Wilbur Ross can be deposed and what other evidence can be considered." Additional coverage comes from Lyle Denniston at Constitution Daily, Lawrence Hurley at Reuters, Richard Wolf for USA Today, Lydia Wheeler at The Hill, and Deanna Paul and Robert Barnes for The Washington Post.
On Friday, the Supreme Court was asked to substitute Deputy Attorney General Rod Rosenstein for Acting Attorney General Matthew Whitaker as the respondent in a pending cert petition in a gun-rights case, on the ground that that Whitaker's appointment violated both a federal statute governing Justice Department succession and the appointments clause of the Constitution. Steve Vladeck covers the motion for this blog. At Law.com, Marcia Coyle reports that "[l]egal scholars, members of Congress and others across the political spectrum have debated the legality of Whitaker's appointment, and [this] court filing marked the latest challenge to the designation of Whitaker as acting attorney general." Additional coverage comes from Jess Bravin and Brent Kendall for The Wall Street Journal, Adam Liptak for The New York Times, Devlin Barrett for The Washington Post, Lawrence Hurley at Reuters, Richard Wolf and Kevin Johnson for USA Today, Greg Stohr at Bloomberg, Lydia Wheeler at The Hill and Mary Papenfuss at BuzzFeed News. [Disclosure: Goldstein & Russell, P.C., whose attorneys contribute to this blog in various capacities, is among the counsel to the petitioner in this motion.]
Briefly:
Zoe Tillman reports for BuzzFeed News that "US Supreme Court Justice Brett Kavanaugh received an enthusiastic welcome at this year's Federalist Society convention, with hundreds of members of the influential conservative lawyers group erupting into cheers and applause when his name was announced at the kick-off dinner" last week.
At The Progressive, Bill Blum suggests that "expanding the number of Supreme Court justices" would "not only allow for [Justices Ruth Bader] Ginsburg and [Stephen] Breyer to step down, if they so choose, but would also permit the appointment of younger justices who would be capable of preventing the present conservative bloc from returning American jurisprudence to the late 19th century."
We rely on our readers to send us links for our round-up.  If you have or know of a recent (published in the last two or three days) article, post, podcast, or op-ed relating to the Supreme Court that you'd like us to consider for inclusion in the round-up, please send it to roundup [at] scotusblog.com. Thank you!