Friday round-up

on Nov 2, 2018
at 6:57 am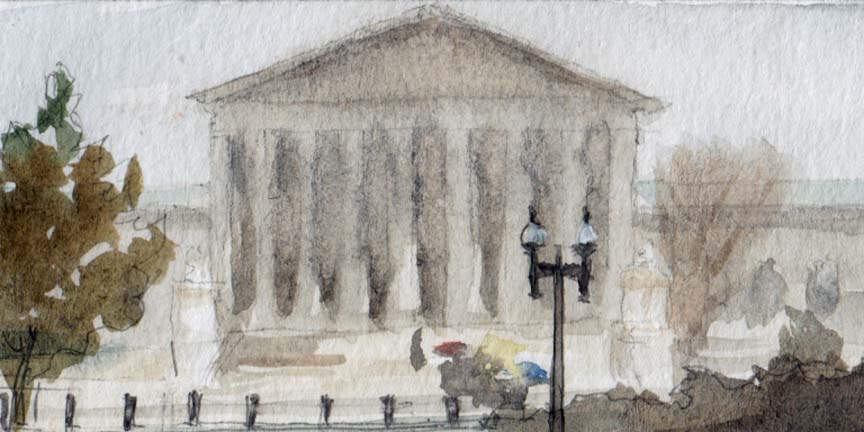 Yesterday the Supreme Court solicited public comment on several proposed revisions to its rules, including changes intended to make it easier for the justices to identify cases in which they may need to recuse themselves. Amy Howe covers the proposed changes for this blog, in a post that first appeared at Howe on the Court.
Ronald Mann analyzes Wednesday's argument in Frank v. Gaos, in which the court has been asked to make it harder for companies to settle class-action lawsuits without providing direct compensation to class members, through a process known as "cy pres," for this blog. At The Economist's Democracy in America blog, Steven Mazie observes that "[t]he heart of the conflict—whether it is feasible to distribute funds across so many millions of individuals—may not find a resolution," because "[s]everal justices—led by the ideologically incompatible but increasingly chummy Elena Kagan and Neil Gorsuch—wondered whether the plaintiffs have requisite standing to sue."   
Briefly:
At Mashable, Mark Kaufman looks at the climate-change lawsuit brought on behalf of teenagers, in which the Supreme Court "has temporarily halted the … trial after the Trump administration asked the Supreme Court … to put things on hold," remarking that "allowing the trial to proceed is almost certainly a dangerous or uncomfortable proposition for the Trump-led government, which is candidly opposed to widely accepted climate science."
In the latest episode of the Heritage Foundation's Scotus 101 podcast, "John-Michael Seibler joins Elizabeth Slattery to talk about a secret SCOTUS marriage proposal and recent arguments," and Elizabeth "chats with SCOTUSblog founder and Supreme Court superstar lawyer Tom Goldstein."
At Education Week, Mark Walsh interviews Justice Sonia Sotomayor about Sotomayor's "off-the-bench role promoting education, as author of two new books for young people and in assuming the mantle of a national leader in efforts to improve civics education and engagement among youth." 
We rely on our readers to send us links for our round-up.  If you have or know of a recent (published in the last two or three days) article, post, podcast, or op-ed relating to the Supreme Court that you'd like us to consider for inclusion in the round-up, please send it to roundup [at] scotusblog.com. Thank you!