Tribute: The justice the public doesn't see
on Jun 29, 2018
at 2:05 pm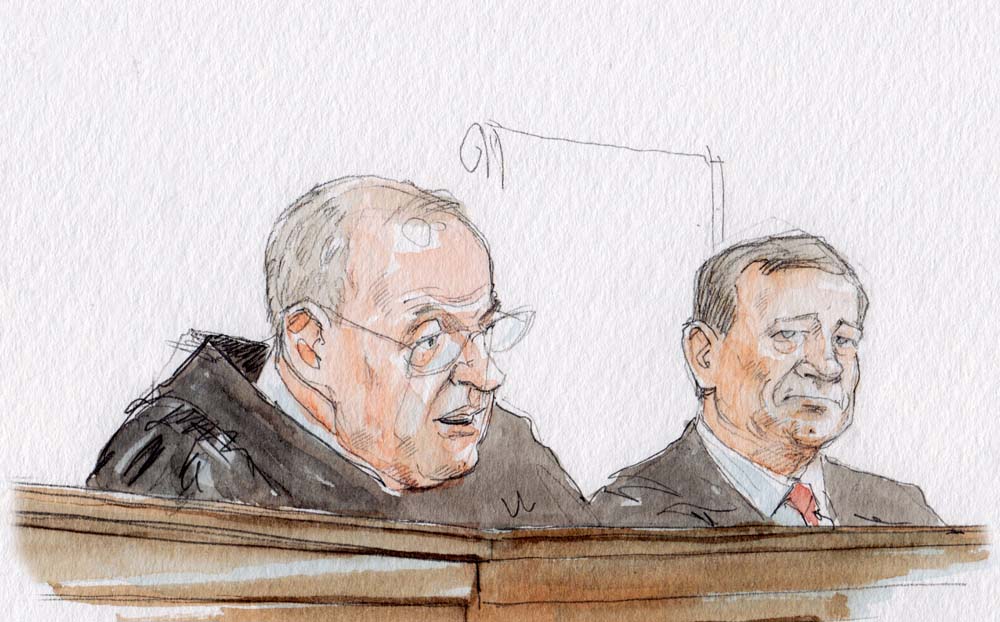 Stephanos Bibas sits on the U.S. Court of Appeals for the 3rd Circuit. He clerked for Justice Anthony Kennedy during the October 1997 term.
Twenty-six years ago, I was an eager summer intern in the middle of law school, working with a young lawyer named Greg Kennedy. The phone rang, and the caller asked to speak with Greg. When I asked who it was, the voice on the other end of the line said, "His dad." Of course, I knew that was Justice Anthony Kennedy and nervously tried to be helpful. Instinctively, the justice on the other end of the line put me at ease, chatting with me about where I was going to law school and how I was enjoying my summer. I expected a justice to be a great man; I realized that he is good and kind as well.
Four and a half years later, I had the privilege of meeting Justice Kennedy in person for the first time at my clerkship interview. Again I was nervous; my teeth chattered. But he graciously welcomed me into his chambers and we spent a delightful conversation discussing the law, favorite books, Edmund Burke, and the late Justice William Brennan. He quickly calmed me with his down-to-earth warmth. And somehow I got the job.
During my clerkship, the mother of one of my co-clerks suddenly passed away. Justice Kennedy's instant response was to cross himself, express his profound sorrow to the Supreme Court family, and do all he could to comfort my bereaved co-clerk. Around the same time, another of my co-clerks was expecting his first child, and the justice also took pains to ensure that our grief not cloud my co-clerk's joy at such a milestone. And later that year, when we all went over to his house for dinner, Justice and Mrs. Mary Kennedy made a special effort to play with and entertain my third co-clerk's toddler. As they spoke with pride about their family of clerks as well as their biological one, it was clear to all of us that they care deeply about everyone in their lives.
That same human concern manifested itself again and again that year: in Justice Kennedy's heartfelt speeches to the bar about civility and the rule of law; in his unsung work promoting the rule of law in China; in his eagerness to help his clerks launch their own legal careers. And when I introduced my kids to Justice and Mrs. Kennedy at last year's clerk reunion, the justice noticed my son's shyness and went out of his way to joke with him. His warmth won over my little boy's heart.
This past year, I ran the judicial nomination-and-confirmation gauntlet. From beginning to end, Justice Kennedy took the time to offer his unflagging personal support and encouragement. And at my investiture earlier this spring, he impressed upon us how each generation must pledge anew its fidelity to the rule of law and do its part to carry out this sacred trust.
When the public looks at justices of the Supreme Court, it sees only august black robes and solemn faces. But those of us who know Justice Kennedy know that he embodies dignity and respect for all, in his care for others no less than in his decisions. I will strive to live up to his example.