Argument preview: The void-for-vagueness doctrine applied to the U.S. immigration laws
on Jan 10, 2017
at 11:53 am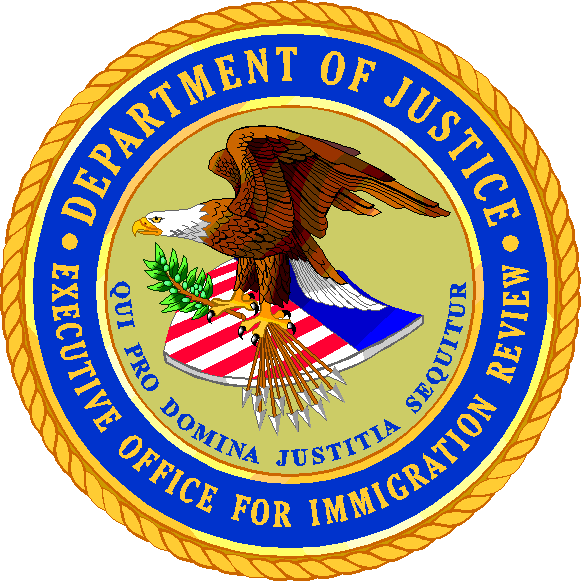 The U.S government targets noncitizens with criminal convictions for removal from the United States. These efforts have allowed President Barack Obama's administration to deport approximately 2.5 million noncitizens during Obama's eight years in office, more than any other president in American history. On several recent occasions, the Supreme Court has found that the administration went too far and has set aside orders of removal of criminal offenders that it has found to be inconsistent with the immigration statute. For example, in Mellouli v. Lynch, in 2015, the court held that a state misdemeanor conviction for possession of drug paraphernalia did not justify removal. In 2013, in Moncrieffe v. Holder, the justices found that a lawful permanent resident's conviction for possession of a small amount of marijuana – now legal in many states – did not mandate removal. Next week, the Supreme Court will hear oral argument in Lynch v. Dimaya, another criminal-removal case, but one with potentially far-reaching constitutional implications.
A noncitizen, including a lawful permanent resident, who is convicted of an "aggravated felony" is subject to mandatory removal. The Immigration and Nationality Act defines "aggravated felonies" expansively to include crimes, including some misdemeanors, that run the gamut from murder to virtually any drug and firearm offense. That definition incorporates 18 U.S.C. §16(b), known as the "residual clause," which defines a "crime of violence" to encompass "any … offense that is a felony and that, by its nature, involves a substantial risk that physical force against the person or property of another may be used in the course of committing the offense."
In 2015, in Johnson v. United States, the court, in an opinion by Justice Antonin Scalia, struck down as unconstitutionally vague the Armed Career Criminal Act's definition of "violent felony," which included crimes that "involve conduct that presents a serious potential risk of physical injury to another." The Johnson court held that the statutory language "fail[ed] to give ordinary people fair notice of the conduct it punishes, [and was] so standardless that it invite[d] arbitrary enforcement."
Born in the Philippines, James Garcia Dimaya has lived in the United States as a lawful permanent resident since 1992. Based on Dimaya's two California burglary convictions, the U.S. government sought to remove him from the United States. Finding that burglary was a "crime of violence" under Section 16(b)'s residual clause and thus an "aggravated felony," an immigration judge ordered Dimaya removed. The Board of Immigration Appeals agreed. In a rare decision finding a removal provision of the U.S. immigration laws to be unconstitutional, the U.S. Court of Appeals for the 9th Circuit concluded that Section 16(b) was void for vagueness.
Before the court, the solicitor general defends the constitutionality of Section 16(b). He first contends that the court of appeals erred in applying the due process clause's prohibition of vagueness in criminal statutes to a civil immigration law. The government relies on the 1982 case Village of Hoffman Estates v. Flipside, Hoffman Estates, Inc., in which the court stated that it has shown "greater tolerance of enactments with civil rather than criminal penalties." The solicitor general claims that vagueness challenges to the immigration laws are especially inappropriate because "the Executive Branch possesses broad authority in the administration of the immigration laws because of their foreign relations and national security implications." He further argues that, even if subject to a vagueness challenge, Section 16(b) satisfies due-process requirements.
Dimaya contends that, in seeking to bar vagueness challenges to the immigration laws, the government is seeking nothing less than to overrule the court's 1951 decision in Jordan v. DeGeorge, which rejected a vagueness challenge to a provision of the immigration laws that authorizes removal of an immigrant for "any crime of moral turpitude." The court in Jordan found that due process requires fair notice of which crimes will trigger removal because of "the grave nature of deportation." Dimaya argues that "Jordan is . . . consistent with this Court's cases demonstrating that contemporary vagueness standards in criminal cases apply to civil statutes that impose similarly severe consequences … ." In recent cases like Padilla v. Kentucky, a 2009 decision that involved the scope of immigrants' Sixth Amendment right to effective assistance of counsel in criminal cases, the court observed that removal is a key part of criminal punishments for immigrants today. Given that background, Dimaya contends, Johnson v. United States compels a finding that Section 16(b) is unconstitutional.
In recent years, the Roberts Court has moved immigration law into the legal mainstream, employing generally applicable principles of statutory construction and administrative law when adjudicating immigration-law cases. However, the court has been slow to apply the Constitution to judicial review of the substantive admission, removal and citizenship provisions of the immigration laws. Several cases before the court this term raise constitutional challenges to the immigration and nationality laws. Lynch v. Morales-Santana involves the constitutionality of the immigration law's distinctions between mothers and fathers in bestowing citizenship on children born out of wedlock. In Jennings v. Rodriguez, the challenge to immigrant detention, the court in December asked for supplemental briefing on the constitutional issues raised by the case. This term's decisions in this trio of cases may help clarify the place of the Constitution in judicial review of cases arising under the immigration laws.