Criminal law grants for the October Term 2015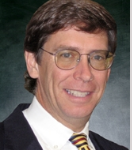 on Jul 23, 2015
at 1:55 pm
As of now, the Court has granted certiorari (or, in one "original jurisdiction" case, Mississippi v. Tennessee, review) in thirty-five cases for the upcoming Term.  That is nine more cases than at the same time last Term — but I would still expect a number of new cases to be added to the docket after the Court's "opening conference" on September 28, 2015.
Eleven of the cases in which review has already been granted for the next Term are criminal-law or related (under my generous standards).  The Eighth Amendment portends to be a particular focus: four cases involve the death penalty, and a fifth involves juvenile life without parole.  The other interesting note is that, so far, not a single case granted for next Term involves the Fourth Amendment.  I can't recall a prior Term where that was true at the end of the prior Term.
Finally, five of the eleven cases in which review has been granted are from state supreme courts, suggesting that at least some of the Justices realize that waiting for a criminal case to come to them via a later federal habeas petition can obscure the legal question presented, due to the highly deferential standards now embodied in the federal habeas statute, 28 U.S.C. § 2254 (the 1996 AEDPA amendments).
Here are brief descriptions of the criminal-law questions presented in the cases granted so far:
1. Hurst v. Florida:  Whether Florida's death sentencing scheme, which permits a judge to find aggravating factors to impose death (and which does not require a jury to determine mental disability or to be unanimous in their findings or sentence) violates the Sixth Amendment or the Eighth Amendment in light of Ring v. Arizona.  (Florida Supreme Court)
2. Foster v. Humphrey:  Whether the Georgia courts erred in failing to recognize race discrimination under Batson v. Kentucky when state prosecutors struck all four prospective black jurors, offering "race-neutral" reasons, and it was later discovered that the prosecution had (1) marked with green highlighter the name of each black prospective juror; (2) circled the word "BLACK" on the questionnaires of five black prospective jurors; (3) identified three black prospective jurors as "B#1," "B#2," and "B#3"; (4) ranked the black prospective jurors against each other if "it comes down to having to pick one of the black jurors."  (Georgia Supreme Court)
3. Montgomery v. Louisiana:  Whether Miller v. Alabama, which prohibits mandatory life without parole for juveniles convicted of homicide, applies retroactively. (Louisiana Supreme Court)
4 & 5.  Kansas v. Carr (along with another case with the same caption but a different case number) and Kansas v. Gleason:  (1) Whether the Eighth Amendment requires that a capital-sentencing jury be affirmatively instructed that mitigating circumstances "need not be proven beyond a reasonable doubt," as the Kansas Supreme Court ruled; and (2) whether the trial court's decision not to sever co-defendants for sentencing in a capital case violates an Eighth Amendment right to "individualized sentencing."  (Kansas Supreme Court).
6. Luis v. United States:  Whether the pretrial restraint of a criminal defendant's untainted assets (that is, not directly traceable to the crime charged) violates the Fifth and Sixth Amendments if those assets are needed to retain the defendant's preferred counsel. (Eleventh Circuit)
7. Ocasio v. United States:  Whether a federal Hobbs Act conspiracy to commit extortion requires the government to prove the conspirators agree to obtain property from someone outside the conspiracy.  (Fourth Circuit)
8. Lockhart v. United States:  Whether 18 U.S.C. § 2252(b)(2), requires a mandatory minimum ten-year prison term for a defendant convicted of possessing child pornography if he "has a prior conviction … under the laws of any State relating to aggravated sexual abuse, sexual abuse, or abusive sexual conduct involving a minor or ward," is triggered by a prior conviction under a state law relating to "aggravated sexual abuse" or "sexual abuse," even though the conviction did not "involv[e] a minor or ward." (Second Circuit)
9. Musacchio v. United States:  Whether the law-of-the-case doctrine requires the sufficiency of the evidence in a criminal case to be measured against the elements described in the jury instructions, where those instructions require the government to prove additional or more stringent elements than the statute and indictment require; and whether a statute-of-limitations defense not raised before or at trial is reviewable on appeal.  (Fifth Circuit)
10. Torres v. Lynch:  Whether, for immigration removal purposes, a state offense constitutes an aggravated felony under 8 U.S.C. § 1101(a)(43), on the ground that the state offense is "described in" a specified federal statute, where the federal statute includes an interstate commerce element that the state offense lacks. (Second Circuit)
11. Bruce v. Samuels:  Whether the twenty-percent-of-income "cap" in the Prison Litigation Reform Act (28 U.S.C. § 1915(b)(2)), requiring in forma pauperis prisoners to still pay something toward the fee for filing federal cases, applies on a "per case" or "for all cases" basis. (D.C. Circuit)
Thanks to Allen Dreschel, UC Hastings '15, for research assistance on the above.