SCOTUSblog internships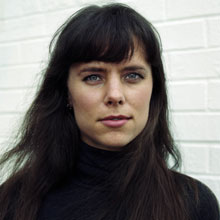 on Feb 7, 2012
at 1:05 pm
This is a reminder that SCOTUSblog is now accepting applications from current law students interested in interning with us.  Details about the position's qualifications and responsibilities, as well as how to apply, are below the jump.
The principal focus of the internship (which is a paid one)  will be assisting Tom with the "Petition of the Day" and "Petitions to watch" features on the blog. This will require roughly ten to twenty hours of work a week on a flexible work schedule, which can be accomplished remotely. The expected commitment would be through the end of the Supreme Court's Term in late June.
To qualify for the position, you must:
Have a strong academic record
Be currently enrolled in a J.D. or LL.M program (undergraduates are not eligible)
Have a strong interest in learning about the U.S. Supreme Court and its workings
Have some experience working with (or at least interest in) blog or website technology
Have demonstrated excellent writing and editing skills
Have excellent organizational skills and attention to detail.
To apply, please send us the following materials:
Cover letter
Resume
Contact information for two references
A writing sample of no more than five double-spaced pages that has not been edited by anyone other than you
An official or unofficial law school transcript.
Application materials should be sent to Kali Borkoski at kborkoski@scotusblog.com and Max Mallory at mmallory@scotusblog.com. Materials must be received by February 10th for consideration. Please note that if you are a law student and have already submitted application materials for the previously advertised Deputy Manager position, you will automatically be considered for this internship and there is no need to reapply.