Goldstein & Russell P.C. is hiring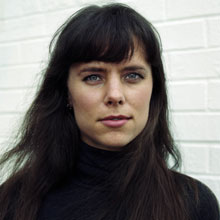 on Aug 6, 2011
at 1:54 pm
A full-time position is available commencing in September.  The job has two parts: Firm Manager of Goldstein & Russell P.C.; and Special Assistant to Tom Goldstein and Amy Howe (partners in the firm).
To apply, please send a cover letter, résumé, transcript (either official or unofficial), and unedited writing sample (of approximately five pages) to kali@ghrfirm.com and kiera@ghrfirm.com as soon as possible.
We will accept applications through August 20.  Hiring decisions will be made promptly and the job will begin immediately thereafter.  A minimum two-year commitment is required.
Job requirements:
There are two components to the position.  The principal responsibilities are the following:
Office manager of Goldstein & Russell P.C.
Coordinating the involvement of Harvard and Stanford Law School students and co-counsel on briefs for Goldstein& Russell, a boutique Supreme Court firm.
Proofing Supreme Court filings.
Administrative work for the firm, including paying bills; handling insurance, tax, and employee paperwork; and sorting and sending out office correspondence.
Special assistant to Tom Goldstein and Amy Howe:
Administrative work for Tom Goldstein, which involves keeping his calendar and coordinating his meetings, calls, and media appearances.
Scheduling Tom and Amy's travel, which may entail making frequent last-minute changes and arrangements, sometimes during off hours.
Miscellaneous personal work.
Qualifications:
Excellent organizational skills and attention to detail.
Excellent writing and editing skills.
Strong interest in learning about the U.S. Supreme Court and its workings.
Undergraduate experience with law-related courses is a plus, though not a requirement, as is an interest in attending law school. Part-time students are not eligible for this position.
Ability to improvise. We occasionally need all hands on deck to turn projects around on tight deadlines, and you'd be assisting in many of these efforts.
Pay will be competitive and will vary with experience.
Please do not hesitate to contact Kali Borkoski (kali@ghrfirm.com) or Kiera Flynn (kiera@ghrfirm.com) with any questions.